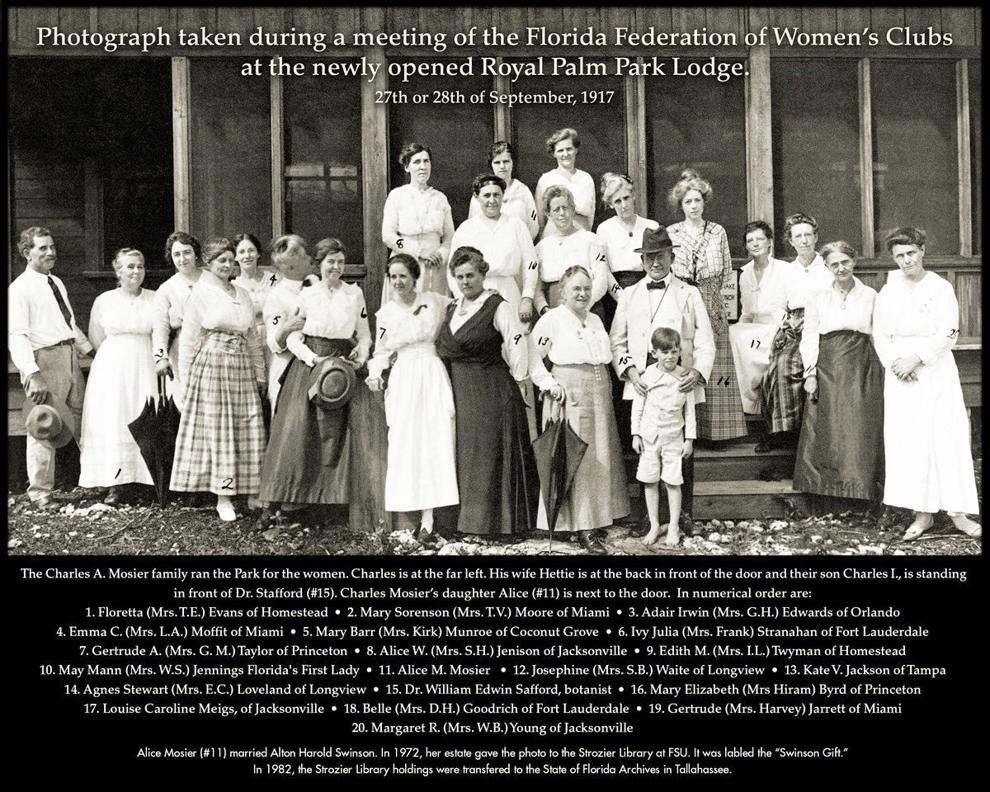 Here in Everglades National Park, we owe a lot to women. After all, women first led the effort to preserve this special place back in the early 1900s. Female conservationists and scientists have continued that legacy as caretakers and defenders of the park. Here, we highlight just a few women who have made Everglades National Park what it is today.
Women laid the foundation for Everglades National Park Women's clubs in South Florida were influential in the creation of Royal Palm State Park, which later became the nucleus for Everglades National Park.
The Florida Federation of Women's Clubs, and particularly the Preservation Committee chairwoman, May Mann Jennings, began campaigning for the creation of Royal Palm State Park in 1905. It took 10 years, but finally in 1915, the park was signed into law.
At the official dedication ceremony on Nov. 23, 1916, May Jennings committed Royal Palm State Park to "the people of Florida and their children forever."
The creation of a state park in South Florida made people more aware that the Everglades was special and should be protected. And it was women who accomplished this, before they even won the right to vote in the United States.
Marjory Stoneman Douglas and the creation of Everglades National Park
The Everglades owes a lot to Marjory Stoneman Douglas who started advocating for the Everglades as a young woman in the early 1920s. She joined the Everglades Tropical Park Association to enhance the cause to create a national park in South Florida.
Her early work became the blueprint for her celebrated book, The Everglades: River of Grass, published in 1947, the same year Everglades National Park was established. It has become the definitive description of the natural treasure she fought so hard to protect. Through her writing, Douglas successfully rallied people to protect this unique South Florida ecosystem.
Douglas advocated for the Everglades up until her death in 1998. "No matter how poor my eyes, I can still talk," she said. "I'll talk about the Everglades at the drop of a hat. Whoever wants me to talk, I'll come over and tell them about the necessity of preserving the Everglades."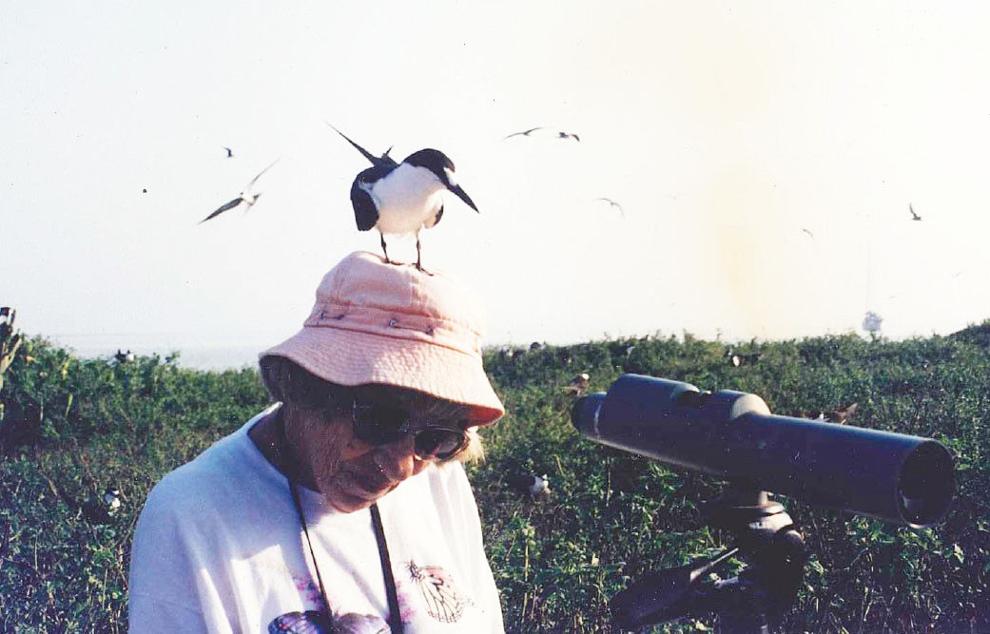 Betty Robertson teaches us about seabirds
Betty Robertson always made birds a part of her life and translated that love to others. "Everything in the yard, she studied," Sally Robertson, Betty's daughter said.
Robertson wound up in the Everglades because her husband, Bill, got a job in the park working in fire ecology. She met Bill in graduate school. She was studying for her masters in ornithology, and he was getting a PhD.
Because birds would also be a part of her life, she found a way to study them here. She and her husband studied the sooty tern seabirds in Dry Tortugas from the late 1950s until they died. Robertson's work led to the discovery that sooty terns migrate from Dry Tortugas across the Atlantic to the African coast. The birds come back to Dry Tortugas when they are about 3 years old to nest.
Beyond research, Robertson shared her love of birds with others. She taught elementary school and would take interested students on bird walks. The president of the local Audubon Society in Illinois had gone on bird walks with Roberston as an elementary school student.
She also instilled that love of birds in her daughter. When asked how long she had been a bird watcher, Sally said, "Ever since I could hold binoculars."
Caryl Alarcon provides a full picture of the Everglades
Caryl Alarcon works behinds the scenes making sure we can see the Everglades. "I'm a visual person so when you're talking about a project, I want to see it," she said.
Alarcon was drawn to geography because it provided a full picture of the story. "Geography allowed me to see people and places moving through landscapes through time," she said. Shortly after obtaining a masters in geography, she was offered a job as a Geographic Information Systems (GIS) Specialist at Everglades National Park.
When asked about what keeps her in South Florida, she doesn't hesitate in her response: Florida Bay and her job.
So it's not surprising that her favorite project was doing an inventory of the Florida Bay channel markers.
"We were out on the Bay for a whole year," she said. "The project helped me better understand the resources we are protecting, and how hard everyone at the park works in their jobs every day. It gave me a lot of respect for my colleagues."
Alarcon's work helps everyone – staff, visitors, and the park. She supports staff by creating maps for projects that need visualization. Her work will also improve visitors' experiences in the park.
Soon, everyone will be able to download a file of GPS coordinates to overlay on google earth. This will provide a ton of information for visitors, including the location of channel markers, canoe trails, corridors, and campsites. Visitors will be able to better plan their trips, whether by boat or by foot.
These channel markers will allow park visitors to better navigate through the basins of Florida Bay. Without the markers, boaters could potentially get stuck, which can cause prop scars and hurt seagrass beds.
Alarcon is busy at work helping us visualize the Bay to make sure that doesn't happen.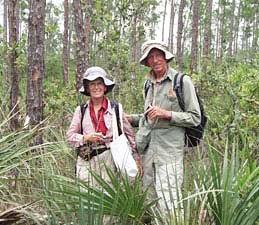 Women scientists continue to guard Royal Palm
Jean Seavey and her husband Rick couldn't stay away from the Everglades. "We came down to the park for the first time in 1967, on a honeymoon trip ," Seavey said.
They would come back and visit when they could, and then officially moved here in the 1980s after they retired. But when they returned in 1984, they noticed that Royal Palm hammock was now choked with an invasive plant called shoebutton ardisia.
They worked with the University of Miami to trace how the invasive plant's seeds spread in the park. They also worked with other volunteers to remove it from the Royal Palm Hammock.
Their hard work paid off. Royal Palm became largely free invasive ardisia and native plants returned.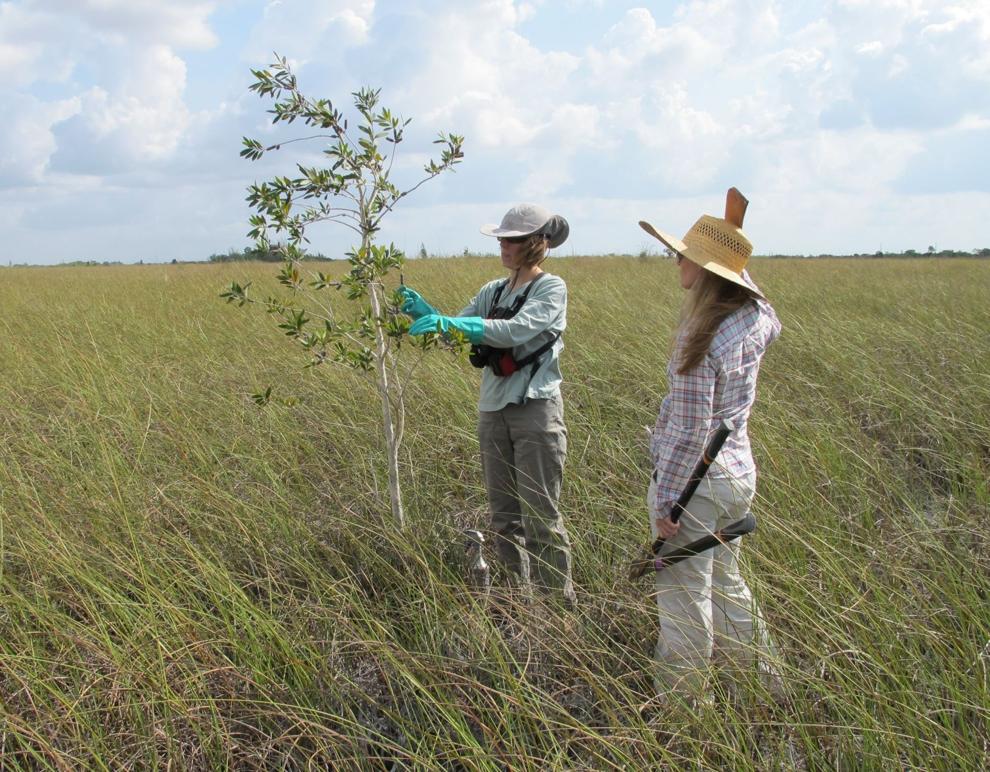 Hillary Cooley, the botanist in charge of the Exotic Plant Management Program in Everglades National Park, has carried on the crusade. When she came to the park, there also was a lot of another invasive plant in Royal Palm Hammock, air potato.
Cooley made it a priority to treat air potato, and hand-pulled it from Royal Palm. She still goes annually to Royal Palm to check for invasive plants like the air potatoes. She recently found about 10 and removed them. Another win for Royal Palm Hammock.
Cooley has always loved plants. "I was corrupted by plant-loving people from infancy," she said. While she didn't always expect to work on invasive plants, there are perks to it. "With invasive-plant work, you can see the results of your efforts."
As we can see, women first led the cause to create Everglades National Park, and they're still here making sure it's in good shape for future generations to enjoy.
More on the Seavey's work in the park can be found here: http://www.seaveyfieldguides.com/
For more information on the role that women have played at Everglades National Park, see -
southfloridacollections/
royal-palm.htm