The future of farming in South Dade may be fewer row crop farms, as many can't compete with Mexico allowed to flood the US markets with produce. In 2020, S&L Farms, one of South Dade's largest growers transitioned into a new grow as South Tip Hemp Farm.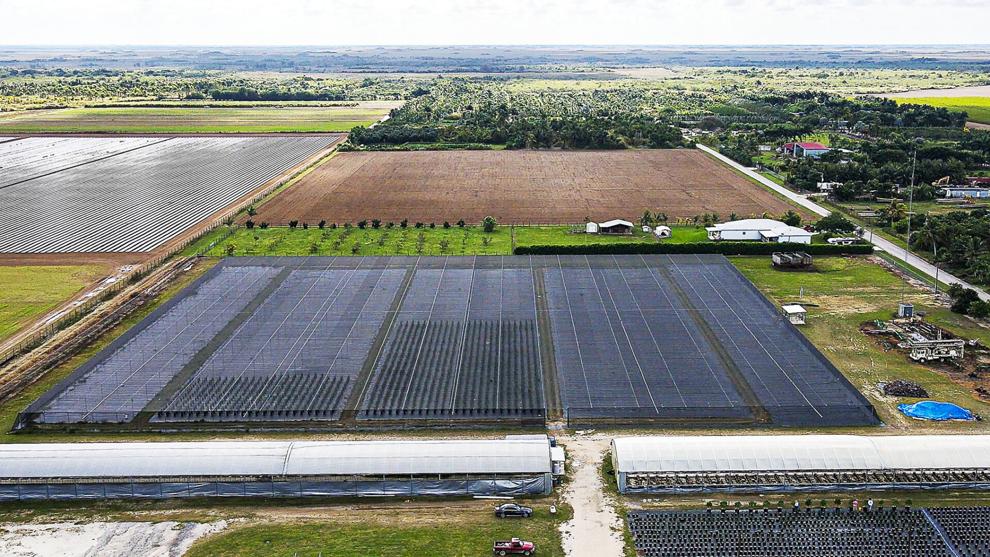 The News Leader last profiled South Tip Hemp, the southernmost hemp farming operation in the United States in October of 2020. That 2-part article is available at www.southdadenewsleader.com.
We returned to South Tip this week to see how far this new venture has progressed.
Company President Hal Lucas and Project Manager Charles Steinfeld were on hand to showcase new facilities, processes, and products now available to the public.
In a major change to their original growing process, the hemp plants are grown to maturity in large pots under a new 4.1-acre shade house.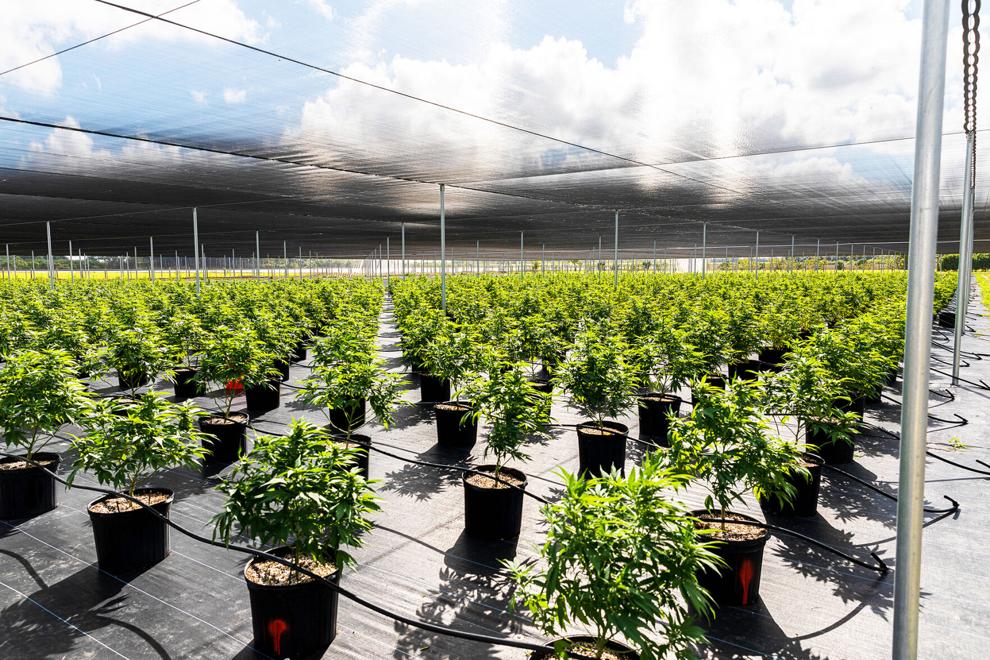 The shade house was constructed behind the two 10,000 square foot green houses where the plants are started from seed.
Lucas told us that the change from growing outside, in a manner similar to how tomatoes are raised, gives South Tip more control of the growing process leading to a higher quality plant.
The plants in the shade house are grouped into crops that were started and mature together. One of the crops will be ready to harvest approximately every three weeks.
After harvesting the plants are processed and moved to the drying area. Drying takes from 10 to 14 days and is done at closely maintained temperature and humidity. The plant material is then cured for 2 to 5 weeks depending upon the intended use. The curing process is similar to the aging of spirts and wine.
After curing, the hemp is moved to the company's new production laboratory.
In the lab the smokable materials are graded and packaged.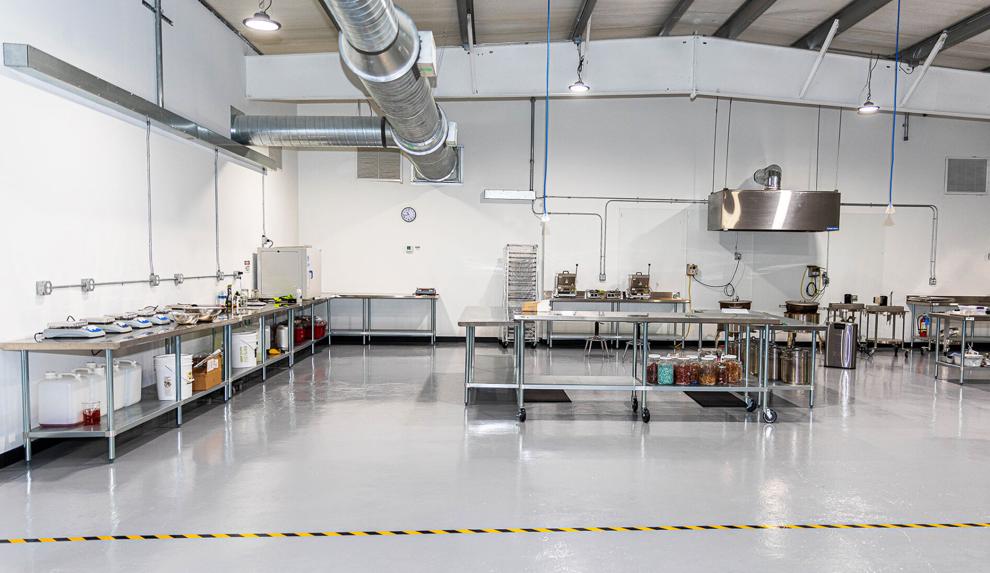 This is also where the various cannabinoids (CBD, CBG, CBN, and Delta 8) are extracted and then formulated into tinctures and creams.
When asked to sum up where the company is in their growth Lucas said, "We are at the point now where we are homing in on and perfecting our optimal process for cultivation. On the product side we've been getting our initial portfolio of products out there. Tinctures, topicals, smokables, hard candies and gummies are our basic products. As we're getting into 2022 we'll be getting into boutique unusual products."
South Tip's smokable product line includes both CBD and CBG flowers and pre-rolls and a Delta 8 vape cartridge.
The tincture line utilizes various cannabinoids singly and in combination formulated to sooth, promote rest, energize, and unwind. There is also a tincture available in 2 strengths specifically for pets. This product was developed in partnership with Doctor of Veterinary Medicine Robert Prosek.
The topical line currently consists of 2 balms that combine CBD and Delta 8 in different ratios and 1 which is CBD only.
Hal Lucas said that the next addition to South Tip Hemp products would be a line of hard candies and a chewable gummy. Both of these products will use Delta 8.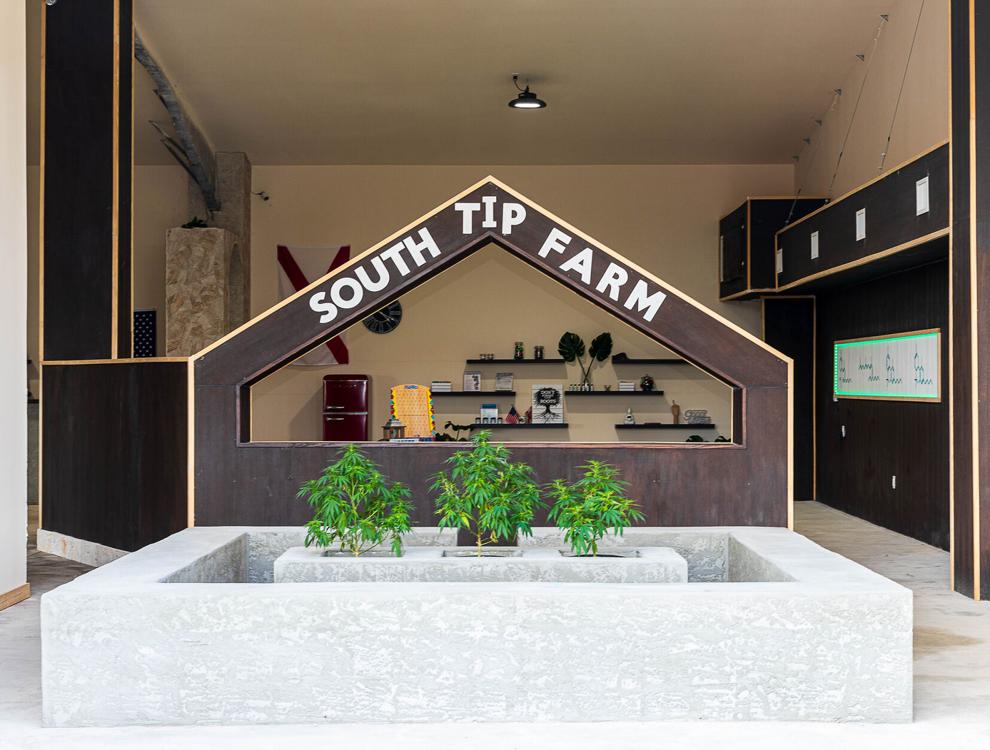 The biggest change that the public will notice at South Tip Hemp is the opening of their Farm Store. The store displays and sells all the South Tip products most of which are also available on the company's website.
Displays and knowledgeable staff are on hand to provide information both about the products and the overall operation. The retail space was recently opened and an event and education space will open soon.
South Tip's Project Manager Charles Steinfeld said about the Farm Store, "I'm really looking forward to hosting educational events both for the public and our retail partners. Down the road we plan to offer tours of our facility and other agritourism events."
The store is located at 21400 SW 392nd St. Homestead. This is the main road leading to the Homestead entrance of Everglades National Park. The store is approximately 2 miles from the park entrance.