Homestead residents might think of the Everglades only as their neighboring Everglades National Park. Many may not realize that the Everglades ecosystem is three times larger than the park's boundaries, and that it supplies their drinking water.
The Everglades supplies freshwater to 9 million Floridians, including those of us right here in Homestead. The water we drink comes from the Biscayne Aquifer – a shallow layer of highly porous limestone under Miami-Dade and three neighboring counties – continually refreshed by the Everglades. It is the water we use on our lawns, in our laundry, and to shower and brush our teeth. So, the Everglades is a core part of our daily lives.
It's more than drinking water.
It's also the water that farmers in Homestead and Redland use to nourish their crops. It's essential to their livelihoods. The ability to use healthy water in our farmlands is directly linked to local farmers' ability to sustain and provide a robust crop each year.
This same water also fuels Homestead's economy, as well as the Sunshine State's economy. From South Dade's $1.5 billion agriculture and horticulture industry to our much larger economy of tourism, real estate, and water-based recreation – including the benefits Homestead gains from tourism in the Keys and our neighboring national parks – all of it is fueled by the Everglades.
It's all interconnected – our environment and our water – which underscores how important it is to protect the health of America's Everglades.
A healthy Everglades ecosystem means a healthy Everglades National Park, a thriving Florida Bay and Florida Keys, and a strong Homestead economy.
Without clean water, our bays and beaches, as well as Homestead and all of South Florida, would cease to be an appealing residential community and vacation destination.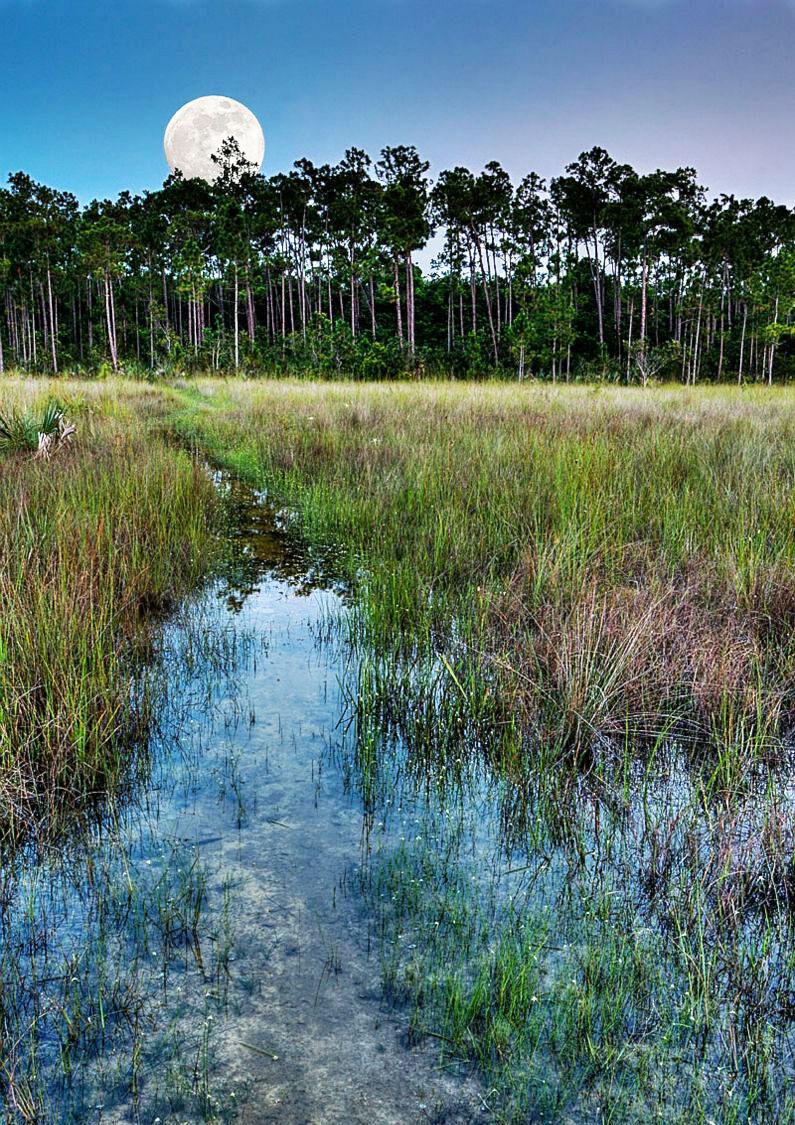 But our water supply is threatened. What happened?
The health of our region depends on clean freshwater flowing south from Lake Okeechobee through the River of Grass into the Florida Bay, as nature intended. But in the 1940s, that historic water flow was instead diverted east and west to accommodate development, causing widespread manmade environmental damage and water shortages, which continue to harm South Florida today.
The consequences to the Everglades have been profound.
Its wading bird population has been diminished, and pollution and other impacts have harmed much of the remaining ecosystem. Fish have experienced vast declines, and there has been a corresponding decline across the entire food chain in the Florida Bay, harming the Keys' vitally important fishing and recreation industries. Outbreaks of toxic blue-green algae and red tide in recent years – sparked by discharges of polluted water from Lake Okeechobee to the east and west coasts – have harmed the region's tourism economy, small businesses, property values, the environment, and even human health.
Why does this matter to Homestead?
While some may wonder why Homestead – as a landlocked community – should care about the effects of this on the Florida Keys, or even on our east and west coasts, it's because we're all interconnected. Whether it's fish dying in the Florida Keys, or the toxic algae on our coasts, it has a direct impact on the number of people who are drawn to South Florida through tourism, commerce, and water-based recreation.
We also need to ensure Miami-Dade's growing population has enough freshwater to thrive. The Everglades and our water supply are vulnerable to drought, as they historically rely on water from Lake Okeechobee to be properly hydrated.
What's being done to fix this?
In 2000, following years of complex negotiations, The Everglades Foundation, together with committed partners, helped drive Congressional authorization of the Comprehensive Everglades Restoration Plan (CERP), a 50-50 cost-shared program between Washington, D.C., and the State of Florida, with 68 projects designed to conserve, clean, and restore the flow of freshwater across a 16-county region of Florida, including Miami-Dade.
That is why the mission of The Everglades Foundation is to restore and protect America's Everglades through Science, Advocacy & Education. The Foundation's in-house team of Ph.D. scientists serve as technical sources for the environmental community. They examine how the Everglades ecosystem works, identify science-based solutions, and work with the public and private sectors to advocate for Everglades restoration projects that will deliver the greatest benefits to the environment, agriculture, commerce and tourism.
What's next?
This is the first in a three-part series of articles from The Everglades Foundation highlighting the importance of restoring and protecting America's Everglades so that all – residents, the environment, agriculture, commerce, and tourists – can flourish.
In our next installment, we will dive into greater detail about CERP and what makes it the world's largest ecosystem restoration project. To learn more visit EvergladesFoundation.org.