Part I
Members of District 9 Office, Miami-Dade Public Schools (MDCPS), were impressed with all sixty scholarship applicants they reviewed; a number which had to be narrowed to thirteen. And in keeping with many events these days, Dr. Larry Feldman, School Board Chairman, held the District 9 Student Leadership and Scholarship Awards Event via "Zoom" Thursday, May 22, 2020 to congratulate all applicants and announce the recipients. Jackie Fals, his Chief of Staff, as well as Addys Lopez, and Corina Bethencourt co-hosted, reaching students, families, principals, sponsors, teachers, and others.
"You have inspired us and filled us with much needed inspiration - your stories, the obstacles you've overcome, your gratitude have all served to sustain us through this challenging time," were among Dr. Feldman's opening comments.
Superintendent Alberto Carvalho broke away from an important meeting to address viewers.
"I would not have wanted to miss this event." In speaking of this year's turmoil, he praised the students' resilience in face of prolonged disruptions. "We celebrate the things you have done and the people you will become."
Nine of the scholarships were in the Student Leadership Advisory Council (SLAC) category. This week's article highlights these recipients.
Jasmin Rubio from BioTech in Richmond Heights will be a first-generation college student at Florida State University. The daughter of immigrant parents, she will study International Affairs and Political Science with a goal of working for the United Nations to bridge the gap between human rights and global citizens.
"I think that the most important thing students should know might sound cliche but it's true, you need to find a goal and stop at nothing to achieve it. Don't let others superior to you mute your voice, or deter you from achieving that goal, and don't hesitate to ask questions. A goal of mine since I was a young girl was to go to college, I worked hard in my academics and after 13 years, I achieved that goal by being accepted. A new goal of mine is to now fund my education by searching and applying to as many scholarships as possible and I won't stop until I reach that goal." 
Nyasia Banks from Arthur & Polly Mays Conservatory of the Arts loves to sing and dance and has a very special art interest. "She aspires to be a famous medical illustrator and have doctors and nurses from all over the world learn from her diagrams and displays of the human anatomy."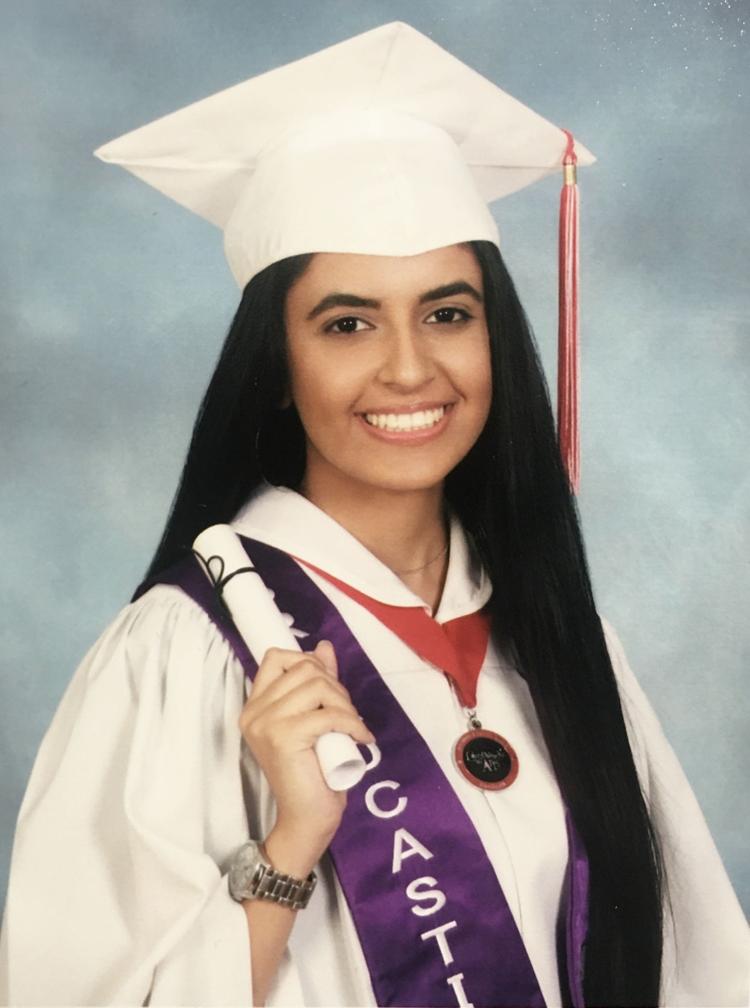 Anooshah Bawany, also of Arthur & Polly Mays Conservatory, fueled her chosen career with 1,200 hours community service at Baptist Hospital, Homestead. She discharged patients, shadowed physicians and nurses, and volunteered in the ER. She also had the opportunity to watch a resuscitation. She'll be attending Florida State University and hopes to later go to Stanford. Her goals are, "To become an anesthesiologist and someday open up clinics in less fortunate areas to provide everyone with health care. One thing I can say to everyone is to always go for what you want. Even if you feel like you don't have a chance of getting it, failing and learning from it is better than having to live with the regret of never trying."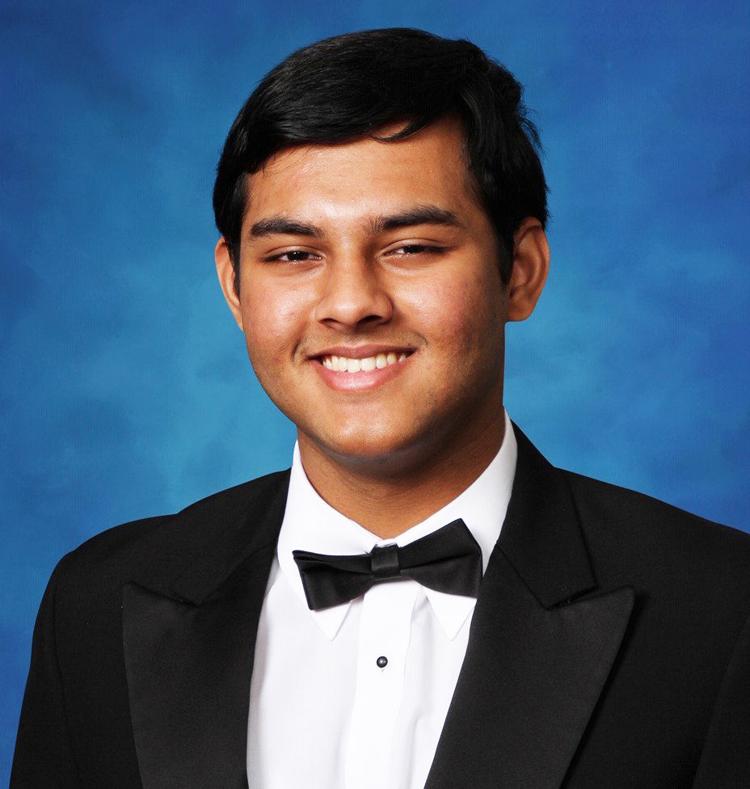 Mohammed Elahi, Center for International Educational: A Cambridge School, will be at University of Florida. Engineering competitions such as helping construct a prosthetic hand controlled by an on-board mini-computer has inspired him to explore biomedical engineering. His 900-plus hours of community service were balanced with academic/civic organizations and mentoring younger students.
"Everyone has the potential to do incredible things, but that requires looking at the bigger picture and taking a few steps outside of our comfort zones. Always be open to new opportunities because you never know where it might lead you, and what you might miss if you choose to be afraid instead. So, go volunteer at a place you find interesting or do that internship you were thinking about but were too afraid to fill out the paperwork for, because you never know what you might find about yourself in those experiences."
Chris Napoles, South Dade Senior High School, is a student athlete on his way to UF. "The hardest part about being a student-athlete is sometimes being forced to lose preparation for an academic task. It's the most frustrating thing in the world because you know in your mind you did the right thing because you know where your priorities are, but your heart is pumping in a different direction."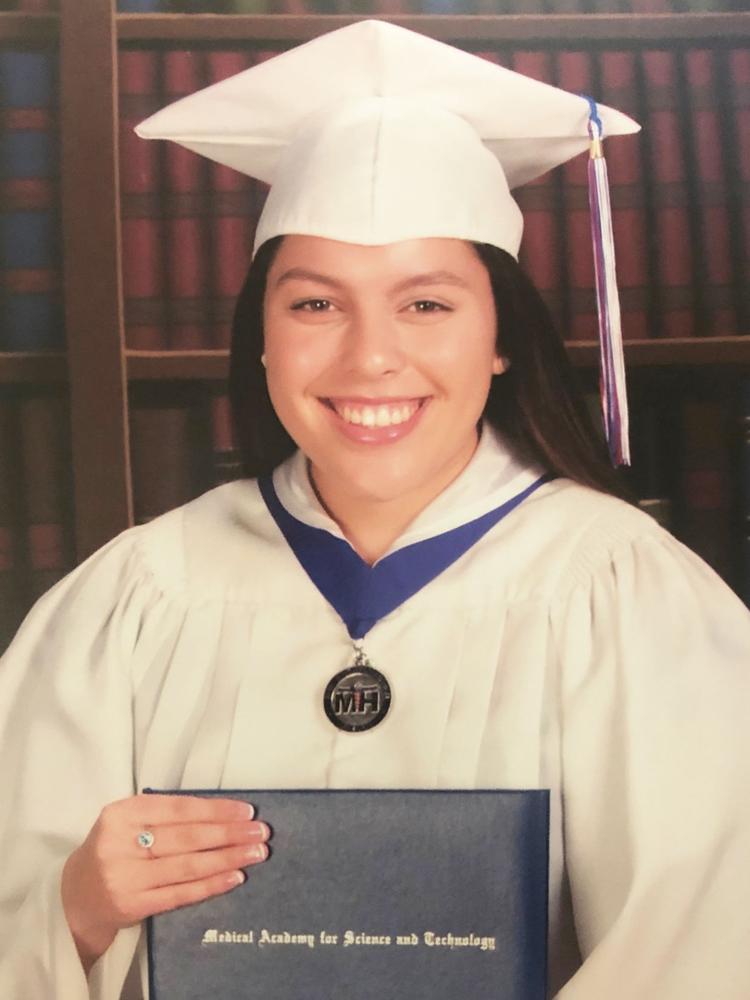 Natalia Fermin, Medical Academy for Science and Technology (M.A.S.T) Homestead, is also UF-bound. Her 1,000 volunteer hours reached all the way from Jackson Holtz Children's Hospital to helping indigenous groups in Colombia. She's majoring in Biology on a pre-medical track and plans to specialize in Pediatrics based on her volunteer experiences. Her advice to students is, "Never give up on your dream: if there is a will there's a way. 
I have had some tough storms to pass through in my life financially and family wise, however, that just motivated me to do what I love. I encourage you to let the rough times in your life fuel your desire to reach for your dreams and also branch out. Make sure to form networks with people, if you find a place you think is fun, volunteer there and expand your horizons in the world!"
Rolando Angulo, Center for International Education, will soon be wearing UF "Gator" apparel, too, and rooming with fellow recipient Mohammed Elahi. His volunteer hours combined civic and other interests with serving on Homestead's Youth Advisory Council and helping at the Seminole Theatre, his local food pantry and church.
Omar Hussein, Coral Reef Senior High, has a distinction of being Director of Operations of Tutoring for Tomorrow, a 501(c3) where he applies his experience gained volunteering at the largest children's cancer center in Egypt. His plans at Johns Hopkins University are for premed and ultimately neuroscience.
Next week's article, Student Leaders "Zooming" In Part II, will highlight the impressive achievements of the four other recipients.