Part II
Last week's article highlighted eight scholarship recipients announced when Dr. Larry Feldman, Miami-Dade School Board Chairman, held the District 9 Student Leadership and Scholarship Awards Event, via Zoom Thursday, May 22, 2020.
Jackie Fals, his Chief of Staff, as well as Addys Lopez, and Corina Bethencourt were co-hosts. Ms. Marie Izquierdo, Chief Academic Officer, Dr. Magaly Abrahante, Asst Superintendent Title I Admin and Early Childhood, Dr. Eduardo Barreiro, Director of the Migrant Education Program, along with Ms. Rachel Bueno, Ed Specialist were signed in. Sponsors Ms. Burth, Ms. Molina, Mr. Sans-Gomez, Ms. Santalo, Ms. Soderholm, and Ms. Wethy were also on-line with other teachers, supporters, students, and family members.
This article presents the five notable students who rounded out a total of thirteen recipients selected from sixty excellent applicants.
Aisha Chebbi, Senior Class President from Coral Reef Senior High, was the ninth recipient in the Student Leadership Advisory Council (SLAC) category. 
In always standing up for others, "She hopes to be a lifelong learner and use her education to be a vehicle for positive change in her community and country."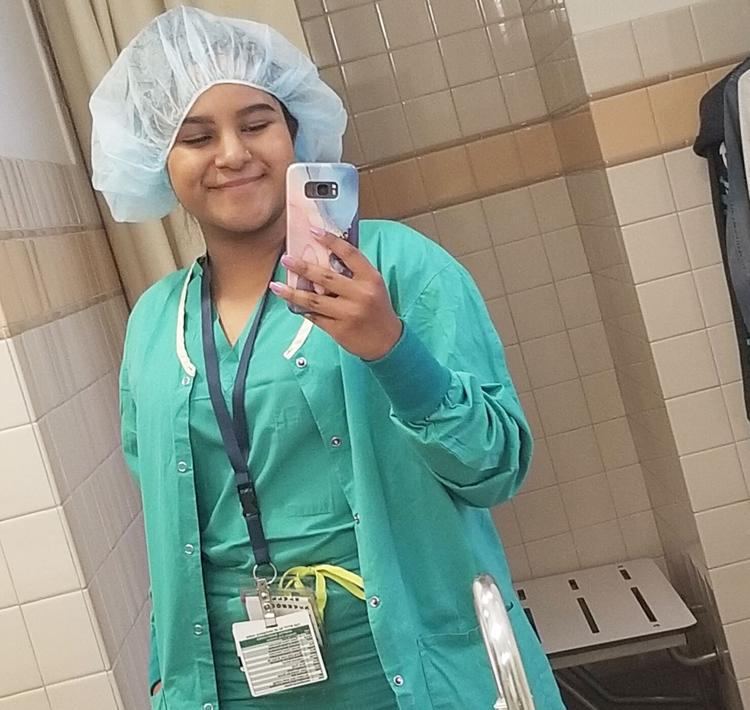 The Feldman Family UF Scholarship went to Saiyara Raaida of the Medical Academy for Science and Technology (M.A.S.T) Homestead. Immigrated five years ago from Bangladesh, the family not only faced creating a new life, but did so amidst tragedy. Her grandmother passed away from cancer and her mother was diagnosed with multiple medical conditions requiring 
frequent hospitalizations. Raaida, who endured bullying to become an admired senior, contributed 1,000 hours of community service in addition to stellar academic work. University of Florida is her first step toward her goal of becoming a cardiac surgeon. For her, "In considering the many immigrant students are in Miami It's okay to be a part of multiple culture. No one but yourself can tell you how much you should follow your traditional culture or how much you should adapt to your new culture. Don't let anyone calling you whitewashed or fob get to your head."
The Yetta Feldman and Alejandrina Fals Scholarship recognizes a student from the Title IX Migrant Education Program who has exhibited a commitment to making a difference in their communities. "Dr. Eduardo Barreiro along with Ms. Rachel Bueno, helped select the recipient of this scholarship, named after two amazing women," Fals explained. Nayeli Ortiz from Homestead Senior High School has taken it upon herself to work alongside her parents in agriculture since a very young age. She has cared for her sisters and family, excelled in school, and will attend Miami-Dade College to become a registered nurse.
In 2016, the School Board established the District School Board Scholarship. Kristina Alzugaray, a senior at Cutler Bay Senior High School, contributed almost 2,000 hours in community service with a dedication to protecting children against violence. "She was selected to attend and present at Sandy Hook Promise's annual Youth Summit for SAVE Promise Clubs across the country and was the only student representative to address Congress with Sandy Hook about gun violence." Her major in Political Science will help her continue to advocate for change to protect the most vulnerable.
Ms. Tonya Harris, Director of Communications for The Council of Great City Schools, was linked in from Washington. D.C. She also serves as staff liaison to their Task Force on Black and Latina Young Women and Girls. She spoke of the importance in providing support to a student segment that too often feels undervalued. Dr. Feldman, involved with this organization since 2008, rose to become its Chair. As past chair, he was recognized this year as the CGCS and Green Garner National Urban Educator and School Board Member of the Year. That honor comes with a $10,000 scholarship. In one portion of Dr. Feldman's announcement of Laura Garcia from South Dade Senior High as the recipient, he touched on a shared theme for many. "I am honored to bestow this scholarship to a student who has impressed us with her achievements and the obstacles she has overcome to become the success story she is today. This young lady, like many of our students, braved a perilous journey to make it to this country from her native land. Her mother sacrificed much to provide for her family an opportunity to live the American dream and take advantage of the opportunities that education would open to them."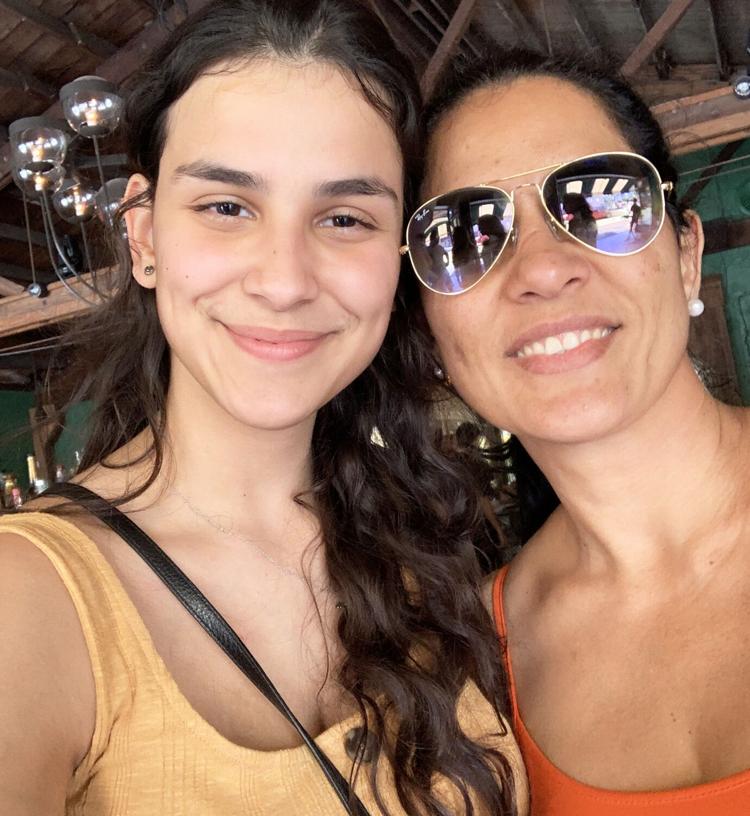 Yovanna Alvarez fled Cuba with her mother and three-year-old Laura, taking on whatever jobs she could. This in actuality meant multiple jobs, a pattern the daughter adopted in order to help her family. "When I was 14 I began working at a Zoo Cuts, as a cashier and cleaning lady. When I was 16, I had to quit because there was no one available to take care of my little brother and I stepped up rather than force my mom to pay for his care." She persevered academically, however, and also completed more than 500 
community service hours. "Being an immigrant, or a minority does not mean you cannot succeed. More than anything, I want other students to know that the struggles that come with this reality can be used as fuel to ignite passion and never ending drive. Having obstacles in your way only makes success more sweet and well-earned, because success will come. However, it may come when you least expect it. It also may come in a way you don't expect. Whatever your interest, do it with passion, unwavering motivation, and commitment to make a difference however small it might be."
Although she knows other professions would likely bring greater financial
reward, she will attend University of Florida to double major in Fine Art and Anthropology, mainly cultural anthropology, and linguistics with a minor in Spanish. In becoming a teacher, she will embrace a profession she admires.
MDCPS Superintendent Alberto Carvalho had stepped out of an important meeting to address attendees and was able to return to the end of the event. "I am very, very proud of Laura, and glad I can share in this moment."