South Dade Senior High School has a group of talented seniors who have worked to achieve success in the classroom, service projects and various school and community activities. They have earned recognition for their efforts while in school.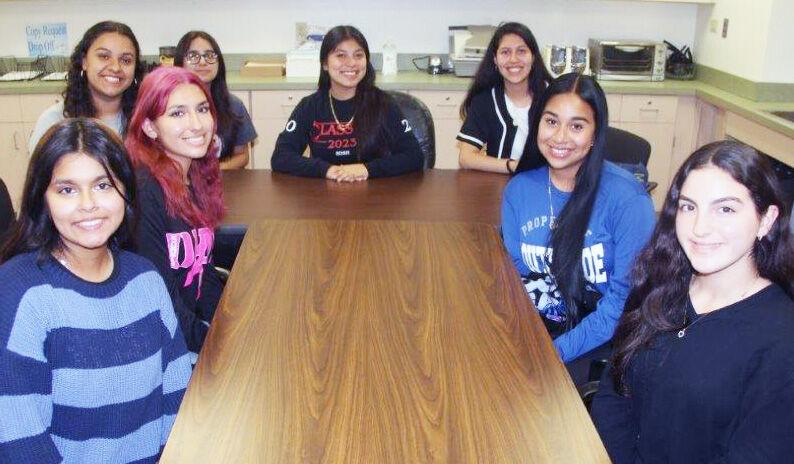 Cynthia Mendoza has earned recognition for her talent and leadership in music. She plays percussion in the South Dade Band where she is captain of the drummers.
Mendoza earned a superior rating at a solo competition.
"I love being in the band and I love to play the drums. It takes work but there is a lot of camaraderie and community."
Cindy Augosto has achieved success through her speaking skills and concern for others. She gave a speech on the problem of human trafficking. She wants to spread awareness on the problem of trafficking. "Human trafficking a major problem and many people are victimized by it. Some people are being trafficked and used as forced labor. I gave a power point presentation on this," she said. "I hope more people are made aware of this problem."
Yoseline Perez. She has earned recognition for her artwork and murals. She has created murals around campus and at local schools. "Murals help express emotions. People can create murals and express themselves without using words. I want to develop a career as a professional artist."
Perez performed service projects by working on mural projects in the community and at another school.
She is also a top female wrestler and participated in the female state championship meet.
Lisete Avila has achieved success for her academic and scholarship work. She has the second highest GPA with a 5.2 and enjoys social studies. "I love studying and also like English. I plan to go the University of Central Florida," she said Avila has worked with ESOL students.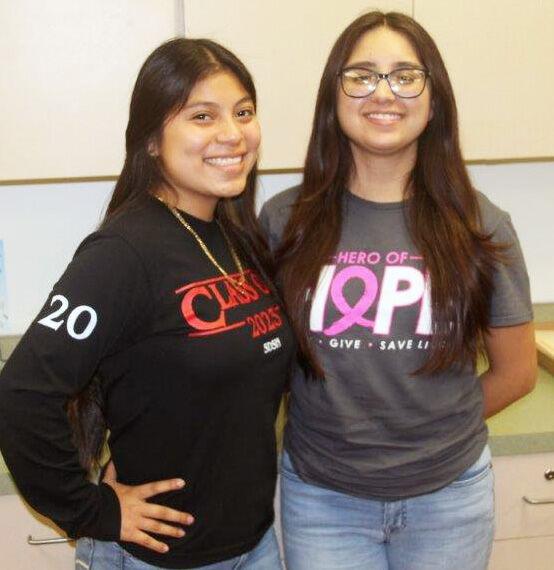 Yaiselin Fuentes has the highest GPA at 5.29 and loves to study science. and loves science. She wants to be a pediatric surgeon. She will attend the University of Miami and study pre-medicine. "I enjoy studying science and math. I saw how hard my parents worked and I wanted to be successful in school," she said. Fuentes worked to donate toys to a Title 1 migrant education program.
Jasmin Elizalde has earned recognition for her work in robotics and engineering. She has participated in the South Dade robotics program and worked on building the robot. The team performed well in many competitions. "I love building things and working with robotics," she. Elizalde visited Redland Elementary School and shared her love and knowledge of STEM to the students there.
Isabel Cruz has achieved success with world languages. She enjoys studying English and Spanish and reading. She has worked to send clothing and other items to people in need. She wants to attend the University of Miami.
Yanetsy Guerra has achieved success in business "I have an interesting in architecture and home building. I am in Future Business Leaders of America. She has been worked to proving clothing and toys to families in need. Guerra wants to study architecture at FIU.