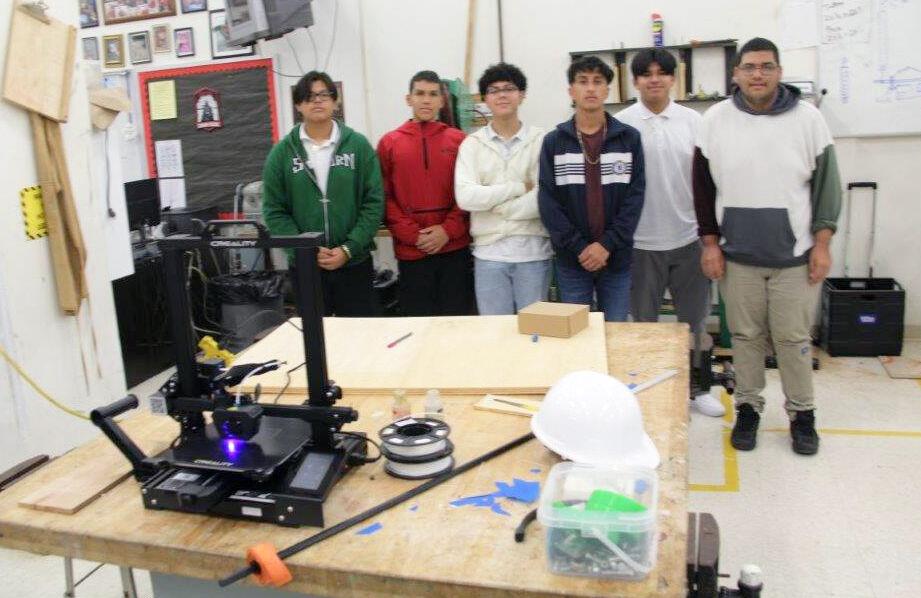 A group of South Dade Senior High School students who are studying for careers in the building trades took a field trip to Target and gained a new perspective on construction.
The students learned how electrical components are installed at the Target building. They also saw how carpets are laid and dry wall is installed. They learned about the framing of walls.
The students were able to speak to local building contractors about various careers in construction.
Through the partnership between South Dade's building classes and Target, students had the opportunity to apply for internships.
"I enjoyed the chance to learn more about how construction work is done," said Fernando Amezquita, who is interested in a career in construction.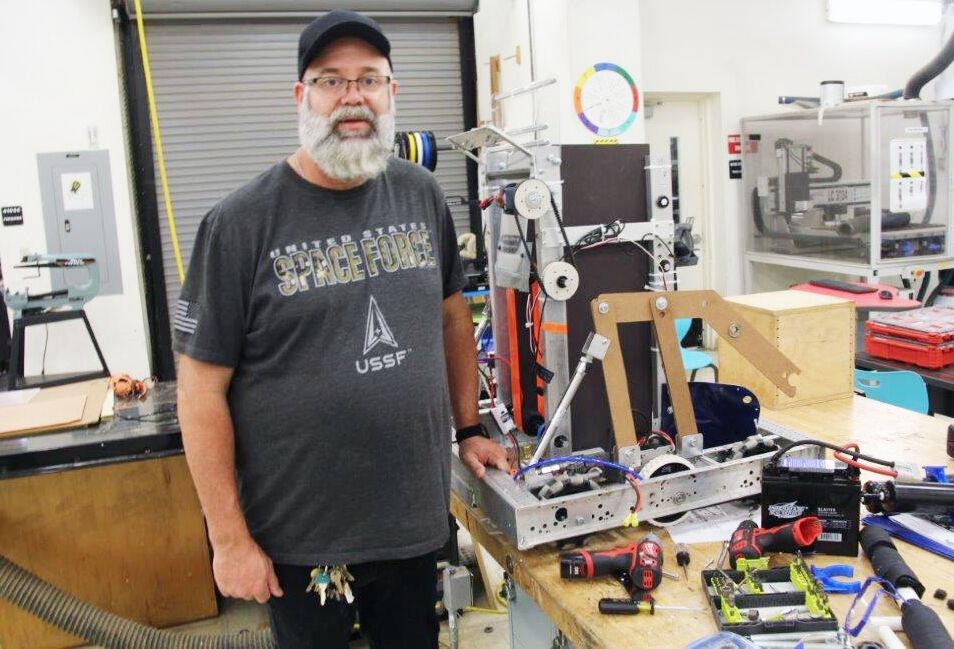 Shawn Waring, who teaches building trades at SDSHS, was pleased to see the students gain new insights in construction.
"This past summer, I had two students participate in this program and both of them earned good money and were fulltime employment afterward," he said. "We look forward to this partnership to give students good opportunity for fulltime employment."
Joshua Hicks, who along with Michael Birts, Jr, is the co-founder of Exit One Productions, a film company, helped arrange the field trip and the two internships. He is the assistant girls' basketball coach for South Dade and has a friend, Marlon Parnell, in a leadership role at Target. He was pleased to be able to help two high school students get an internship where they could help build a Target store.
"We want to encourage young people who may not want to go to college to pursue careers in the trades," said Hicks. "We trying to get the youth more active and give them more alternative options."
Waring also teaches robotics and is leading the school's robotics team. The robotics program received a $6,000 grant from Motorola.
"We are preparing to host a FIRST Robotics tournament at South Dade on September 24. We will have at least 15 teams participating," said Waring.