Homestead's Kamari Graham Awarded Special Olympics Best Athlete of the Year
As the school year began this week, while most students talked about their summer vacations or other adventures, Homestead Senior High School's
Kamari Graham will probably be recalling how he received the Special Olympics Best Athlete of the Year Award.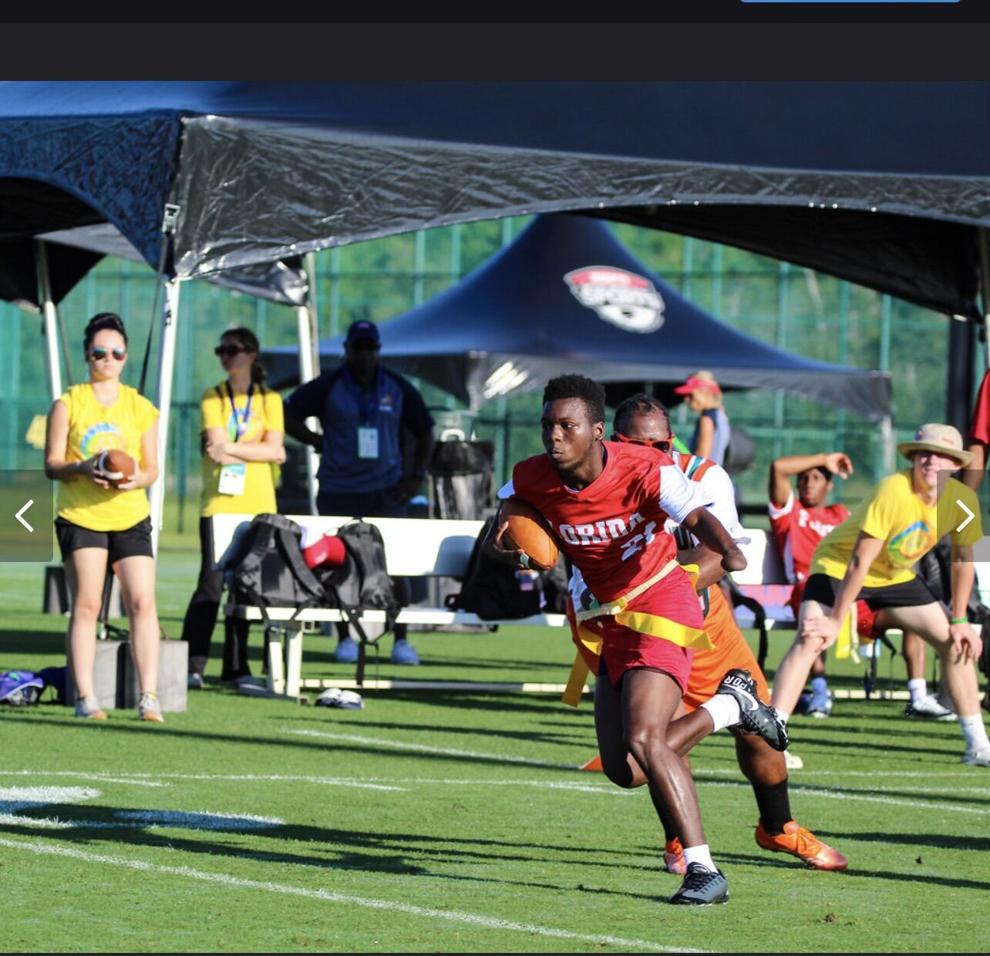 On July 31, during USA TODAY's 2022 High School Sports Awards, Graham received the prestigious honor after beating out over 800 other student athletes across the country.
The live event, which is America's biggest high school sports recognition program, was hosted by the NFL's Rob Gronkowski and Vernon Davis, and highlighted peak students nationwide in a variety of sports.
As the Special Olympics athlete of the year, Graham was applauded for his work as a defensive rusher, and one of the running backs for Homestead Senior High School's Unified Flag Football Team, said his coach and Special Olympics Head Delegate Frank Marion III.
In spite of Graham's intellectual disability, and the loss of his left hand due to a firework injury he sustained when younger, Marion saw in Graham early on what he sees in all of his special olympians.
"We all have ability, it's just what's your best ability," said Marion.
Noticing how fast Graham was, Marion explained to Graham the game plan that has led to Graham's success.
"We're going to use your speed," Marion said. "We're not going to worry about your physical disability, we're just going to maximize your ability and what you can do."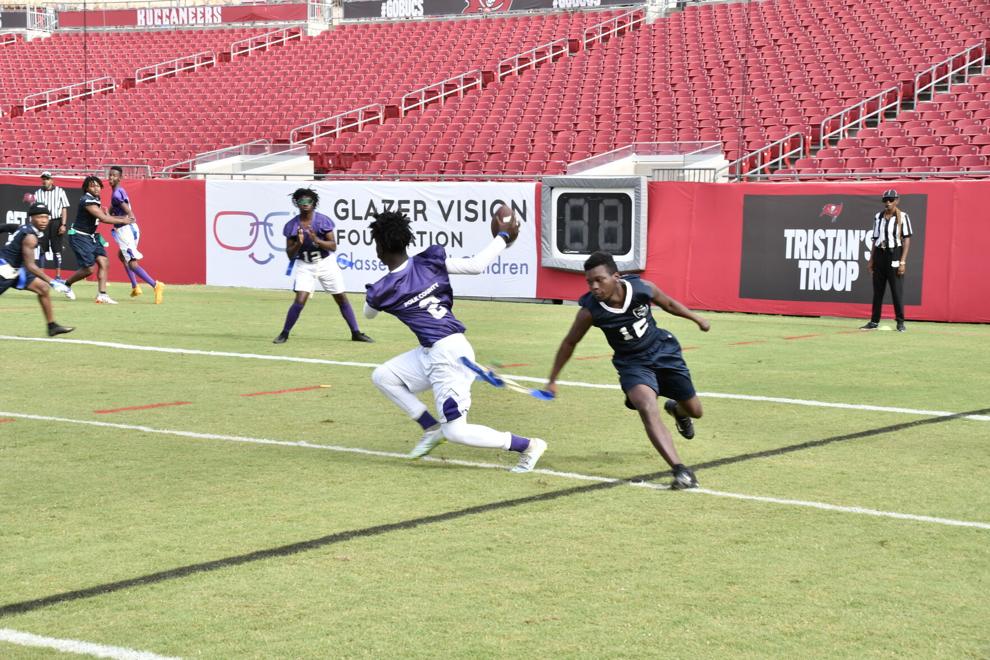 And although Graham was honored for his flag football accomplishments, Marion said Graham also competes in basketball and track.
But not to be outdone there though, as a leader off the field too, Graham serves as Vice President of the school's Unified Club as well.
For Marion, this accomplishment is just as important as Graham's athletic ones, as it's something he also emphasizes to all of his players.
"We've got to continue to grow as individuals, as people," said Marion, "continue to maximize our ability in and out of the classroom, and just continue to be good people, and productive in society."
For Graham as the year starts, Marion hopes to continue success in their and the unified teams partnership, and even go for state championship in basketball, as they've already been runner-up.
As for the rest of the team, Marion says they're just as proud as he is of Graham's best athlete award.
"They were excited," Marion said. "They enjoyed that he was selected, and the team received recognition…it's hard to get recognition, so it was a great honor."
Homestead Senior High School's principal, John Galardi, also explained the work and importance of this club to the school.
"The Unified Special Olympics Program brings together a diverse group of students who learn so much from each other," said Galardi. "The team chemistry, support they provide each other, and their competitiveness is incredibly inspirational."
And while these teams, Special Olympics, and similar area teams don't normally receive the local spotlight for their and the other aforementioned accomplishments, Marion said this hasn't stopped other non-disabled athletes from wanting to join the unified teams at Homestead, and truly embrace the motto: 'live unified, play unified'.
"One of the first things they're asking about is: Coach, when can we join the Special Olympics, when can we start, when can do this?" Marion said.
Although Homestead Senior High's Unified Program started 12 years ago, it was when flag football started 9 years ago that it truly took off – and they've been winning state championships every year since.
As a result, Marion said this year's goal is already set.
"Let's make it ten," said Marion.
For Graham though, Marion has another goal in mind.
"Sky is the limit for Kamari, sky is the limit," said Marion.