Over the last two weeks Lloyd Brown founder and head of Wildlife Rescue of Dade County has begun to receive birds, mostly migratory hawks, that are suffering from symptoms of poisoning.
The birds are not being poisoned directly, but rather by eating rodents who have consumed rodenticides commonly called rat poisons.
Brown said, "This happens every year. Last year we treated 62 raptors who were migrating through our area."
When asked about prevention, he said, "Mechanical traps are a safer solution to rat problems. Keeping raptors and other predators away from poisoned rats and mice is impossible."
On Monday the 16th there were nine birds being treated at Wildlife Rescue along with a number of small mammals. Seven hawks and an osprey were there for poisoning and one owl was being treating for injuries caused by an automobile.
Initially the birds are kept in cages in the area Brown calls the ICU. Since there are several different kinds of poisons used to control rodents the birds ae treated with a "cocktail" of medicines and vitamins.
Brown believes that the osprey fell victim to naturally occurring botulism toxin. As the birds improve, they are moved to the large flight cage.
Wildlife Rescue's flight cage is a capability that is unique in South Florida. It is a 100-foot by 24-foot screened enclosure with a 16-foot height. This size exceeds the Federal Fish and Wildlife Service requirements for eagles and hawks.
Brown said, "Getting a recovering hawk into the flight cage is the only way to tell if it can eat on its own and is ready for release." He continued, "The other bird rehab center in Miami Dade and two of the three in the Keys also bring birds to our flight cage."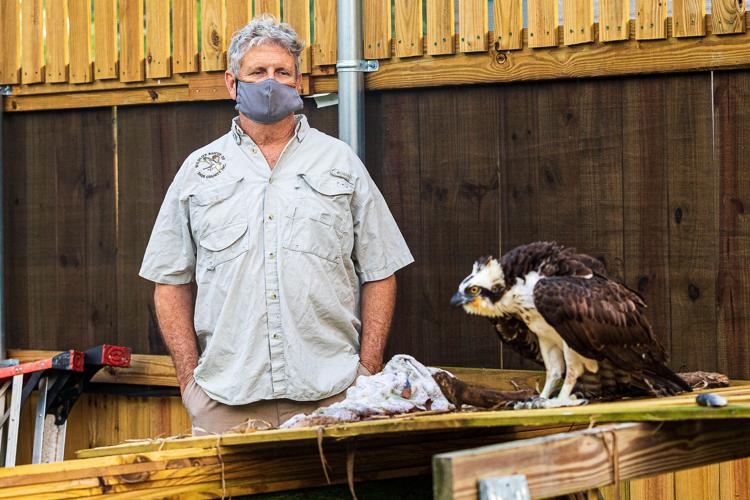 Lloyd Brown began his work in wildlife rehabilitation shortly after he left the US Army in 1993 working in the Florida Keys with both birds and marine mammals. He began Wildlife Rescue of Dade County at his parent's house in 1995 and moved it to its current location on SW 240th Street in 2009. He frequently travels both around the country and the world both to teach rehabilitation techniques as part of disaster response teams.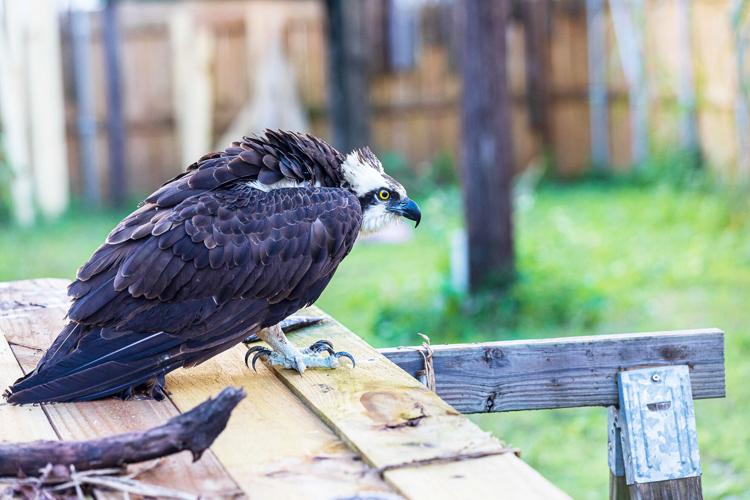 Wildlife Rescue and its mission are dependent on grants and contributions. Donations can be made through the website and Wildlife Rescue of Dade County Facebook page. Volunteers are also needed, with information available on both website and Facebook. Any High School students interested in community service hours should work through their Student Coordinators.
Brown and Wildlife Rescue work closely with the Florida Wildlife Commission and both County and City Wildlife Control. The public can also report wildlife emergencies directly by calling Wildlife Rescue at 305 342-1075.