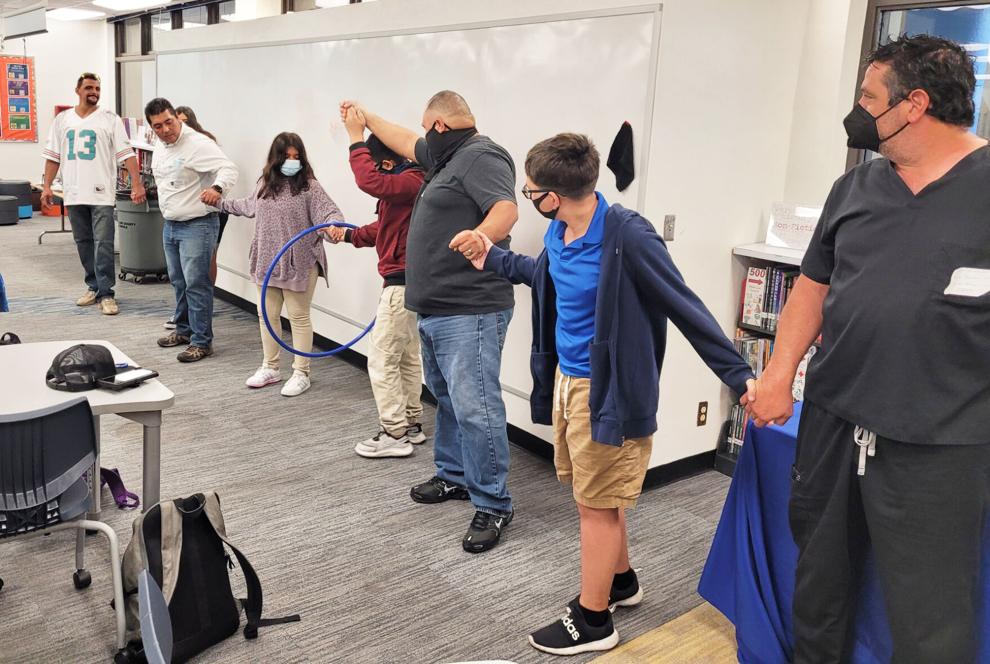 Redland Middle School hosted a Fathers in Education event on April 21. It's known as Doughnuts and Dads and included fathers or other male role models in the lives of children at the school.
"We invited our father figures to spend time with food and fellowship among other father figures. This provided them an opportunity to network and participate in meaningful team activities with their children," said Redland Principal Samuel Louis. "There was an opportunity for the fathers to provide positive affirmation to their children."
At the end of the event, Vensen Ambeau, a financial advisor and local pastor spoke to the fathers about the importance of building a legacy for their children.
"This event was well attended and positive," said Louis. "I think this was very motivational and a time to repurpose our mind frame on what it means to be a father and have a positive impact on their children's education. The fathers really enjoyed the event."
On May 6, Redland will host an event to be known as Muffins and Moms, encouraging mothers to visit their children at Redland Middle School.