The massive fish kill and algae bloom in Biscayne Bay in the month of August brought the Fish and Wildlife Commission and partners from DEP (Department Environmental Protection), Miami Waterkeeper, FIU, and Miami-Dade County together to investigate and concluded the cause was low dissolved oxygen.
As was stated at the time, "Low dissolved oxygen conditions can be caused by a number of factors and in this case are thought to be the result of several factors including high seasonal water temperatures, runoff and turnover of oxygen-poor bottom waters following recent, and heavy rains."
"It too often takes a disaster to get the right attention level," was one of the comments by Miami-Dade County Commissioner Daniella Levine Cava, District 8, when she hosted a special town hall meeting about saving Biscayne Bay. The session via Zoom and Facebook Live Stream was Tuesday, September 22, 2020 with a coalition of groups moderated by Louis Aguirre, of WPLG Local 10, long-time environmental reporter and advocate.
"Bringing Biscayne Bay back from the brink", has been a specific interest of the Commissioner during her six years in office. As she said before introduction of the panel, "These are the leaders in trying to find solutions."
Irela Bague, Chair, Biscayne Bay Task Force (BBTF); Rachel Silverstein, PhD, Director, Miami Waterkeeper organization; James Fourqurean, PhD and
Tiffany Troxler, PhD, both of Florida International University (FIU); Seth Bloomgarden, Chair, Miami Surfrider Foundation; and Lee Hefty, Director, Miami-Dade County Department of Environmental Resources Management (DERM), provided a spectrum of science, government, and involved citizenry information.
Almost 100 participants were registered in the meeting and a greater number tuned in through Facebook.
Bague gave a brief timeline of the BBTF's establishment in 2019 as the result of a 2017 call for action. The nine-member group, some of whom were also panelists, worked intensely for eighteen months. She pointed out it was a coincidence their forty-six page report, "A Unified Approach to Recovery for a Healthy & Resilient Biscayne Bay", was released about the same time as the most recent crisis occurred.
All groups represented emphasized the science-based approach to determining causes for decades of water quality decline and developing proposed solutions and actions.
As cited within the report, "The problems facing Biscayne Bay are serious and complex: Most will require financial investments and a unified and collaborative approach to restoration and recovery. Within this report, the Task Force recommends an overarching governing and administrative structure to implement recommendations under seven policy themes: water quality, governance, infrastructure, watershed habitat restoration and natural infrastructure, marine debris, education and outreach, and funding. These themes are to be inclusive of and prioritize environmental justice and human health."
Fourqurean, an expert in sea grass, summarized how the pervasive loss of sea grass primarily due to changing the water flow with continued building/development and nutrient pollution, has dramatically lessened natural filtration that once protected the fragile ecosystem of the Bay. Nutrient pollution is predominantly caused by fertilizer runoff, storm-water runoff, sewage pipe breaks, compromised septic tanks, and plastic pollution. Troxler, an expert in climate change and sea levels rising, added how fixing the current problems must also address increasing resilience against this dual threat.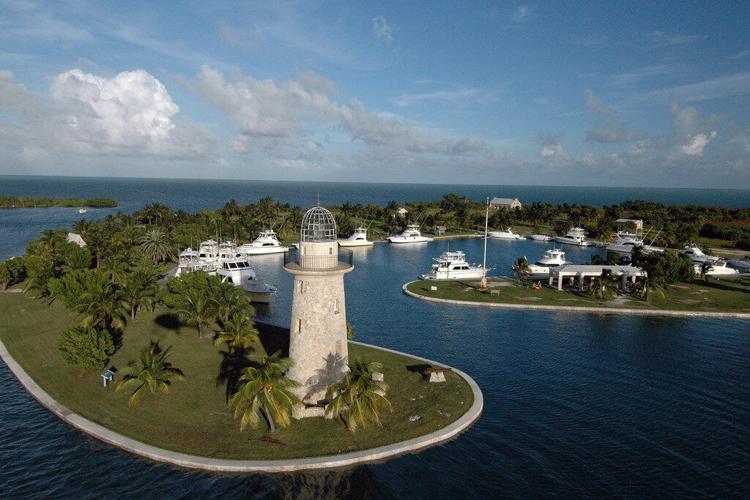 Among their numerous efforts Silverstein spoke of Miami Waterkeepers education and outreach programs, 1000 Eyes on the Water and Junior Ambassadors, to give "citizen scientists" information and ways to be involved.
Like many on the panel, Bloomgarden lives on the Bay, and referred to surfers as the, "canaries in the coal mine". In their daily contact with the Bay, they observed problems early on, to include often becoming ill from being in polluted water. Their all-volunteer organization is also giving a voice to the public.
Aguirre, who earlier said the situation was the worst he's seen in thirty years, agreed there is also a greater level of advocacy than ever before.
While Tampa Bay faced similar problems, their restoration programs took nearly forty years to be fully effective. In acknowledging all the major points discussed by other panelists, Hefty said recovery will not occur overnight, but we must change the way we live. Taking the BBTF's recommendations for Miami-Dade County's Board of County Commissioners (BCC) to, "Create a new intergovernmental body called the Biscayne Bay Watershed Management Board (WMB), and "create a new position called the Chief Bay Officer (CBO) in the Office of the Mayor," will help with collaboration of the multiple layers of government, academic, scientific, and non-profit organizations.
Moving forward with conversion of septic tanks into the sewage system as well as addressing known infrastructure problems are major steps that will require another approximately four-to-five years.
Of more immediate impact is to deal with fertilizer run-off. The Commissioner announced a County-wide Fertilizer Ordinance has been written and the first reading is scheduled for Tuesday, October 6, 2020. Information will be provided about the meeting and she urged everyone to become involved. She also said they have been shown some exciting technologies with regard to plastic pollution.
There was time for some questions and Hefty reminded everyone the DERM hotline is available for anyone to report problems and concerns. Tel: 305-372-6955 or environmentalcomplaints@miamidade.gov.
The Biscayne Bay Task Force report, "A Unified Approach to Recovery for a Healthy & Resilient Biscayne Bay" is at http://www.miamidade.gov/govaction/ legistarfiles/Matters/Y2020/201747.pdf