Whether it's the student going from kindergarten to first grade or the senior who has many decisions to make about what comes after graduation, Thursday, August 12, 2021 is the day Monroe County schools begin classes for the 2021-2022 year. There are of course questions and concern about COVID-19 guidance.
On Wednesday, Monroe County School District (MCSD) changed their position on mask wearing and issued the following statement from Monroe County Schools Superintendent Theresa Axelrod:
"As you may be aware, the rate of COVID-19 infection in our county has been increasing, as it has across our state and in our country. This rise has necessitated changes in our previously announced plans for the upcoming school year.
We previously announced facial coverings for students and staff would be strongly encouraged but would not be mandatory. That decision was based on communication from the Department of Education which requested that masks be optional for School Year 2021-22.
Subsequently, last week, two major decisions were made on the state level which impact that issue. The Florida Board of Education (FLDOE) adopted emergency rules [1] impacting student attendance and ensuring homework will be provided to students who are under quarantine so they will not fall behind in their school work.
In addition, the Florida Department of Health (FLDOH) adopted an emergency rule [2] signed by the Florida Surgeon General. This rule mandates parents must be given an opt-out choice if a district decides to require facial coverings.
The School Board and I have listened to input from many areas, including from the medical community, the Centers for Disease Control (CDC), the local health department and from parents, guardians, teachers and other staff members. We had a thorough discussion at the School Board Meeting on August 10. Based on the School Board decision at that meeting, effective immediately, facial coverings will be required for everyone inside Monroe County schools and on buses for the next two weeks. The status of the virus will be reexamined on August 24th and every School Board meeting thereafter.
Parents and guardians may choose to opt-out of this requirement. To do so, they can visit the district webpage and fill out the opt out form which is placed on our Covid Resources page. District staff must wear a facial covering indoors and on district transportation with no option of opting out.
Visitors will not be allowed on district property for the first two weeks of school unless otherwise coordinated through school administration.
We will continue to work closely with the medical community to monitor the level of infection in our county. We will revisit this issue at each School Board Meeting and may make changes as the situation requires it.
We are committed to providing a quality education to all of our students. We are also committed to providing them with a safe environment in which to learn. To that end, we will also be continuing many of the mitigation efforts from last year, such as frequent cleaning, hand washing, distancing (to the extent it is possible), and controlling traffic flow in our hallways and our cafeterias in an effort to keep everyone as safe as possible.
As a final reminder, anyone who is feeling sick should stay at home. I also hope everyone who is not yet vaccinated, and who is eligible for it, will consider getting vaccinated as soon as possible. We all need to work together to protect our schools and our community from the spread of this disease."
Policy or procedure changes will be issued as required. For information and updates, https://www.keysschools.com;
Facebook: @mymcsd;
Instagram: #mymcsd;
Twitter: @Keysschools and the Blog: 
The district headquarters in Key West can be reached at (305) 293-1400.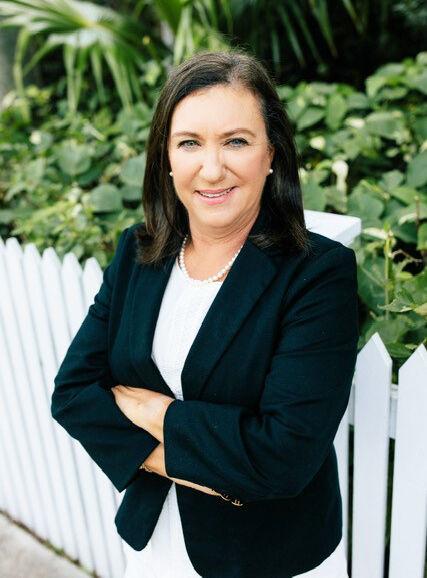 The new school year also brings a number of staff and faculty changes to include the May 2021 announcement that Laura Lietaert was to move from her position as principal of Key Largo School (KLS), to replace retiring Coral Shores High School (CSHS) Principal Blake Fry.
"We are thrilled to have Ms. Lietaert lead Coral Shores High School," Superintendent Axford said.  "Her years of innovative leadership and dedication will continue to propel them in their quest for excellence.  I appreciate Laura's work in building relationships at Key Largo School and I know she will use these same skills to support Coral Shores High."
Lietaert's twenty-seven years of serving KLS in the capacity of teacher, assistant principal, and principal were not the beginning of her experience in the Upper Keys. She attended Key Largo Elementary, Plantation Key School, and Coral Shores High School before going to both University of Miami and Florida International University.
"The foundations provided to me by the teachers at Key Largo School, Plantation Key School and Coral Shores set me up for success," Lietaert said. "This is my opportunity to give back to a school and community that has given me so much.  I'm proud to be a Hurricane once again.  Go Canes!"