My friendship with Marlow was mainly based on three things: we were both proud Navy veterans, we both cherished South Dade County history – Marlow lived it and shared it and I studied it, and our Danish heritage.
In fact once I misspelled Jacobsen as the Norwegian and Swedish version – Jacobson, which he quickly told me a fellow Dane should not do.
Marlow came by his devotion to community naturally - his parents were highly respected business people – his Mom owned and operated a millinery shop which was very important when ladies wore hats, and his Dad as the local electrician was the town's technical guy when radio was in its infancy. Later, his Mom expanded her store to be the premier Homestead family clothing store when Homestead had several such stores.
As a boy Marlow took up photography. When the base was under construction, a local company, South Dade Farms, had a contract to dig the canals and other site preparation work for the construction of Homestead Army Air Field in 1941.
South Dade Farms was the preeminent South Dade Company and owned most the land between US1 and the bay. The company hired Marlow to photograph their progress. Marlow donated some of these photos to the Florida Pioneer Museum for its large collection. He also photographed Homestead Municipal Air Field – now in part Harris Field – and these photos he also donated. Both projects were major community development projects. As an adult, Marlow was a major player in many such local projects.
As a teenager during WWII, Marlow joined the US Navy toward the end of the war. The Navy was quick to put Marlow to work as an aerial photographer. He flew mainly in Catalina PBY patrol-bombers - seaplanes. The PBY had an open air, exterior observation platform at the front of the aircraft. Marlow stood outside there taking photos as the aircraft cruised at less than 100 knots per hour according to him, even though its published cruising speed was a "tremendous" 105-115 knots. After his discharge he used a surplus Navy aerial camera to photograph many South Dade features.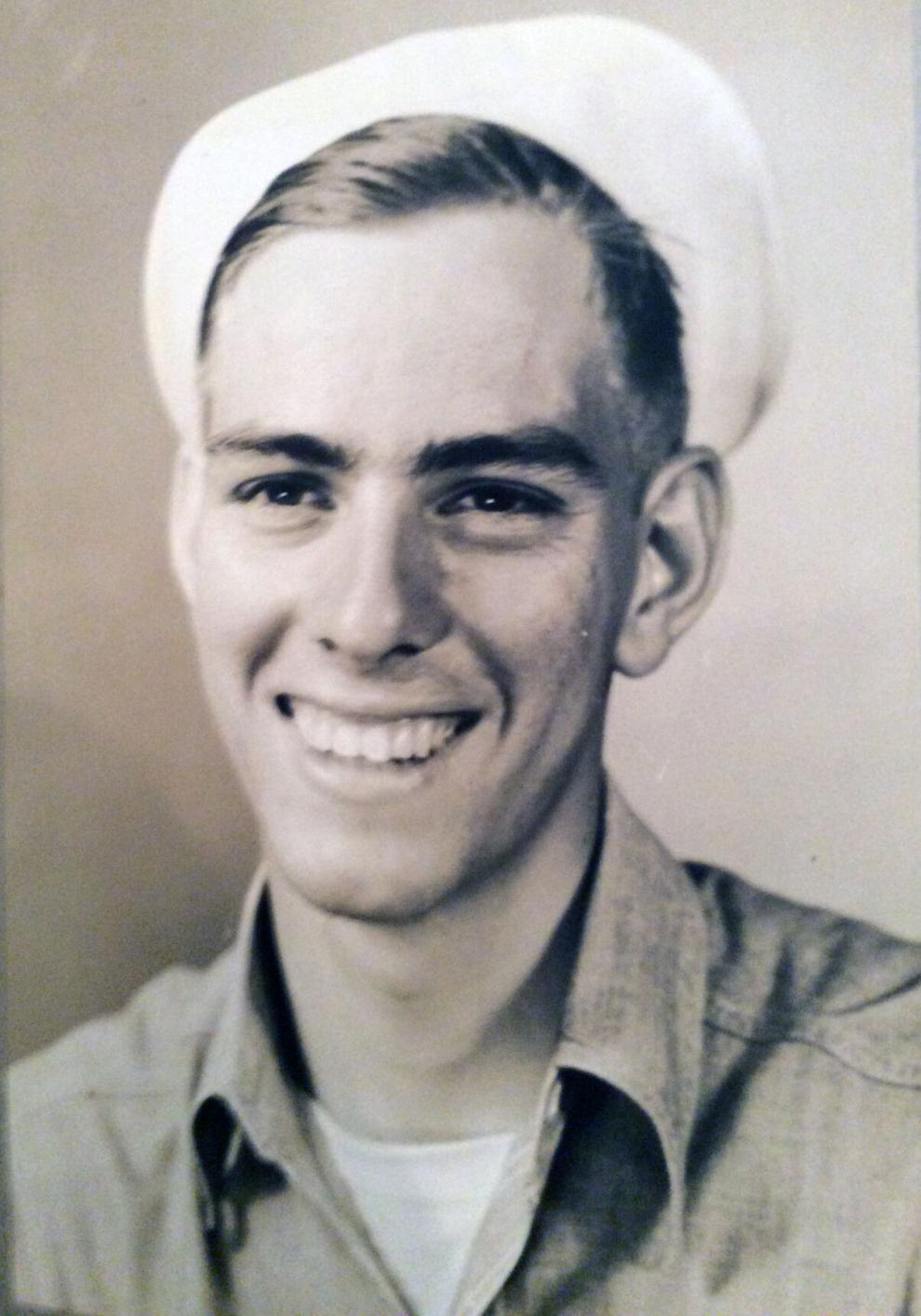 In addition to our appreciation for local history Marlow and I shared an interest in assisting personnel assigned to Homestead Air Base, then later Homestead Air Reserve Base, through our participation in the Chamber of Commerce Military Affairs Committee. He was one of the early members when membership was limited to 20 local business leaders.
After Hurricane Andrew in 1992 Marlow became one of the key players in City of Homestead planning for downtown redevelopment as Chairman of the Homestead Revitalization Advisory Board; Marlow was always willing to lend a hand to local business events.
Marlow's community involvement ranged from church, Boy Scouts, Civitan and Rotary Clubs, to the Florida Commissioner of Agriculture's Farmers Market Advisory Board, several growth and economic development boards and Dade County advisory boards, the Everglades Parks and Monuments Board, and he was named the Greater Homestead/Florida City Chamber of Commerce Citizen of the Year.
Marlow was the guiding force behind the very successful Homestead Gas Company. In 1943, Marlow committed to propane gas sales. His father's Homestead Electrical shop changed its name to Homestead Gas Co., Inc. - their first 18,000 tank was set and bulk propane gas delivery began. In order to expand the business, Marlow opened Marathon Gas Co., Inc on the Florida Keys in 1950. In July 1953, Marlow entered into a partnership with his father, joining the businesses as his father was ill. The late 1950's and the 1960's were a time of growth for the city of Homestead, as well as for the Homestead Gas Company. Builders beyond the natural gas mains wanted the same continuity out of propane gas as with natural gas systems. Looking to the future, Marlow took the necessary steps to run gas lines and appliances for new communities being developed in the area. During this time, he was president of the Gas Institute of Greater Miami, and of the local chapter of the Power Squadron. In 1961, he was appointed to serve as a member of the L.P. Gas Installation Contractors Examining Board. In the 1970's, propane needs in the agricultural community started evolving. Packing houses were under construction and were using propane in their operations and irrigation pumps. Nursery greenhouses were using propane gas for heat in the winter. As the agricultural propane needs of our community grew, Marlow became more involved in the agricultural service areas. He served as president of both the Dade County Livestock Association and Agri-Council and on the Board of the Florida Cattleman's Association.
Marlow also saw the farmers need for funding. With the help of several friends, Marlow became one of the founders and directors of the Community Bank of Homestead (now Center State Bank), another one of his many contributions to his beloved Homestead and South Dade. As noted by Bob Epling, President/ CEO of Community Bank, "Marlow Jacobsen was a true son of Homestead. A local preserver of history, an avid storyteller, an outdoorsman, a civic leader, a patriot, a loving husband, father and grandfather and a friend to all. Marlow Jacobsen was all those things and more.  He is sharing stories about "His Homestead" now in a better place. May God bless you Marlow!"
Later in life Marlow semi-retired and spent summers in Maine which enriched his life considerably. He used this time to purchase antiques for his Homestead store and was always on the lookout for antique display cases for the Florida Pioneer Museum.
Marlow was one of a kind – always willing to help and never looking for the spotlight though it very often found him!