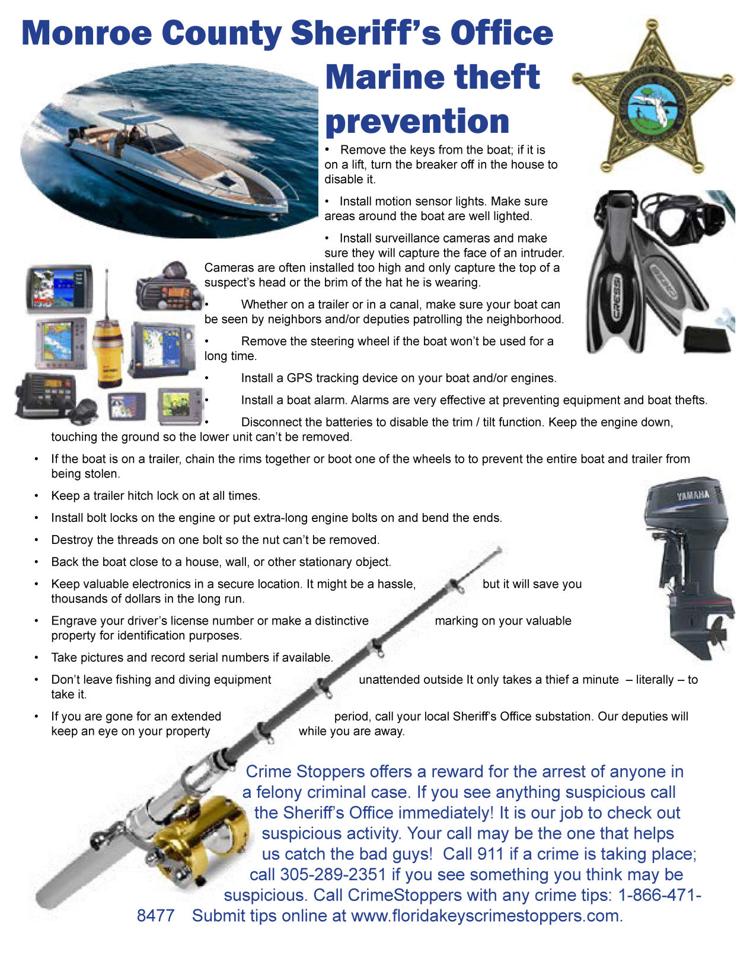 A 31-year-old Miami-Dade County man was arrested Monday by Monroe County Sheriff's Office Detectives following an investigation into high-end marine GPS electronics thefts that would not have been possible without the help of one local citizen and partnerships with the Broward and Palm Beach Sheriff's Offices.
Moses Jose Castillo was arrested on two counts of dealing in stolen property in Monroe County. He also has warrants for his arrest in Broward and Palm Beach counties. The investigation into Castillo is ongoing and more charges could be filed in Monroe County, the aforementioned counties and possibly others. 
The case began last week when Upper Keys Detective Sgt. Scott Ward received a phone call from a concerned citizen in Key Largo who stated he
purchased an expensive 22-inch marine GPS from a man — later identified as Castillo — after seeing the unit advertised online. The residents' suspicion was buoyed when he went to register the GPS and officials at Garmin (the unit's manufacturer) told him the unit had been reported stolen.
Monroe County Detectives were also contacted by Broward and Palm Beach Sheriff's Office Detectives regarding Castillo. Palm Beach Detectives stated the GPS unit that Castillo sold to the Key Largo resident was stolen in their jurisdiction and they had video surveillance footage thereof.
The Key Largo resident agreed to make arrangements to purchase an additional two 12-inch GPS units from Castillo.
With warrants in hand, Monroe County Detectives stopped Castillo while he was en route to meet with the Key Largo resident. Two GPS units were in Castillo's possession. Both GPS unit serial numbers matched numbers provided by Palm Beach Detectives as units reported stolen.
Castillo admitted to stealing all three GPS units in Palm Beach County. When asked if Castillo ever stole marine electronics in Monroe County, Castillo responded: "Hell no. Everyone knows you don't **** with Monroe County." The Monroe County Sheriff's Office began an aggressive campaign
several years ago targeting marine-related thefts and burglaries, which included renewed focus by Detectives and Deputies on such cases as well as sweeping public service announcements released with the help of local media. The campaign led the Monroe County State Attorney's Office to prosecute multiple cases resulting in lengthy prison terms.
Castillo provided information regarding a hotel room in Fort Lauderdale containing additional GPS units.
That information was passed on to Broward County Detectives.
Palm Beach Detectives stated they will be able to close nine open investigations for burglary/theft of GPS units and Broward County Detectives they will be able to close two similar cases due to the work of Monroe County Sheriff's Office in the Castillo case.
Upper Keys Detective Sgt. Ward has been in constant communication with those agencies as well additional law enforcement agencies who have contacted him regarding additional cases in which Castillo is a suspect.