The voters of Homestead have spoken and reelected Steve Losner to his 2nd term as mayor.
Losner was declared the winner with 1,728 votes, a small 2% margin over his opponent Elvis Maldonado who received 1,660 votes.
Of the registered 35,408 voters in the City of Homestead, 9% (3,416) turned out to vote.
Losner, when interviewed Election Night, was grateful for a second term. "I'm glad to have the opportunity to go ahead and do the things we weren't able to do because of the pandemic. We've got the opportunities of the City Hall site, the crypto-currency mining proposal, the park that we want to do over at the stadium complex. It's a lot of really neat things that are in the mix that I'm glad to be able to be a part of."
In respect to the recent passing of his father, Bill Losner, a respected philanthropist and businessman, he was asked as four generations of the Losner family have lived and contributed to the fabric of Homestead, what does it mean to his service as mayor. "I think that had I not won, there would be a real fundamental change in the whole perspective of council. There would be no institutional memory there. No historical understanding. Someday, that will be the case. But for me to have to sit on the sidelines, that would have been very disapointing."
In conclusion, Losner stated, "I'm everybody's mayor. I'm not the mayor, I'm their mayor. I represent everybody."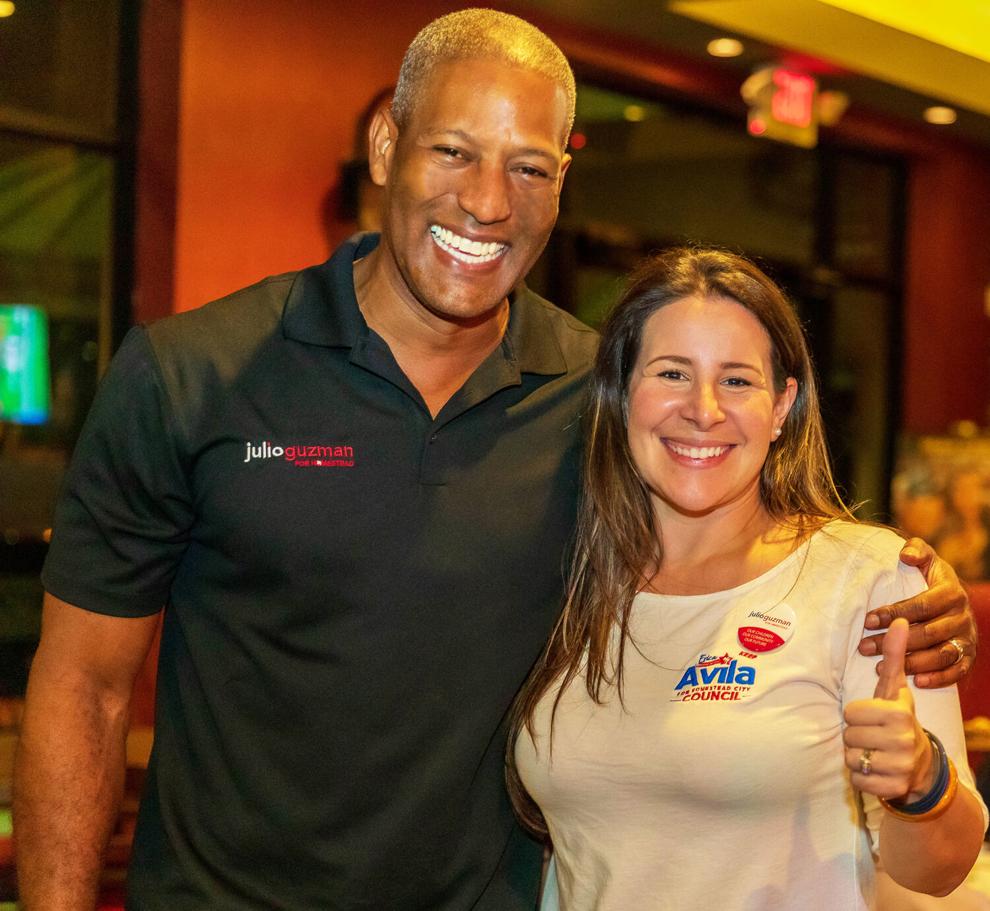 In other results, Julio Guzman was elected as vice-mayor, beating his opponent Valnecia 'Val' Brown, by 687 votes.
Jenifer Bailey was relected as Councilmember to Seat 4, soundly winning over Valnecia 'Val' Brown by 1,249 votes.
In the question of changing the City Charter in order to amend the term of office for mayor, the voters approved a four year term from the current two year term. This will take affect following the 2023 election.
In other changes approved by voters:
- Limiting consecutive service of councilmembers and mayor to a total of twelve years of combined service, to be applied retroactively.
- Requirement that councilmembers resign their office to run for another elected office in the city, 30 days before qualifying.
- Any vacancies on Council must be filled by special election if one year or more remains in the term, and by appointment if less than a year remains to the term.
- The Charter Review committee will now be compromised of seven members, assigned by each councilperson appointing a single member.