The waters virtually in our backyard allow for many enjoyable activities and those who love scuba are familiar with the phrase, "Key Largo, Dive Capital of the World".
The 100+ designated dive sites of the barrier reef, plus however many are undisclosed, and the profusion of scuba dive centers do draw visitors from across the country and around the globe.
Although water temperatures between 70-74 degrees may cause residents to curtail their dives somewhat in winter, that's viewed as practically balmy to individuals coming from states covered in snow and ice.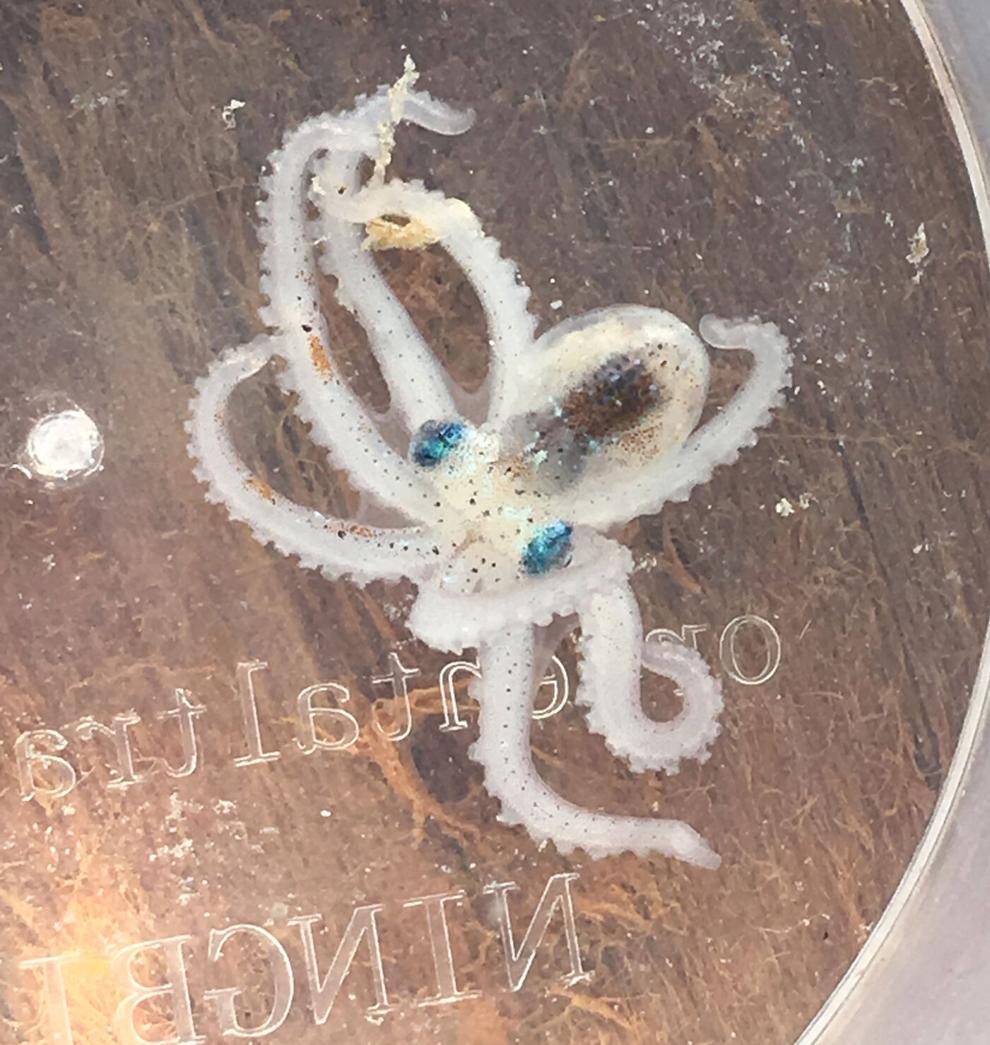 Cooler water is not deterring Island Ventures, www.islandventure.com, though for another of their Dive Against Debris trips Sunday, February 21, 2021 to help support the Florida Keys National Marine Sanctuary Foundation Goal: Clean Seas initiative.
Michael Creese was taking his dive instructor's examination at Jules Undersea Park and noticed the nearby dive shop was for sale. Originally from Bath in the United Kingdom, they'd been in Ocala and relocated five years ago. Like more than a dozen local dive centers, he chose to become a certified Blue Star Operator. "Blue Star is a program established by Florida Keys National Marine Sanctuary recognizing tour operators who are committed to promoting responsible and sustainable diving, snorkeling, and fishing practices to reduce the impact of these activities on ecosystems in the Florida Keys."
As a shop aligned with the Professional Association of Diving Instructors (PADI), their world-wide, "Project AWARE's flagship citizen-science program, Dive Against Debris, empowers scuba divers to remove marine debris from the ocean and report data on the types, quantities, and locations of materials collected.
Since the program's launch in 2011, more than 86,000 divers have participated in Dive Against Debris in 120 countries around the world, reporting over 1.6 million pieces of trash.
As the only underwater debris data collection program of its kind, Dive Against Debris both improves the health of ocean ecosystems through localized volunteer efforts and provides valuable information about underwater debris to help inform policy change."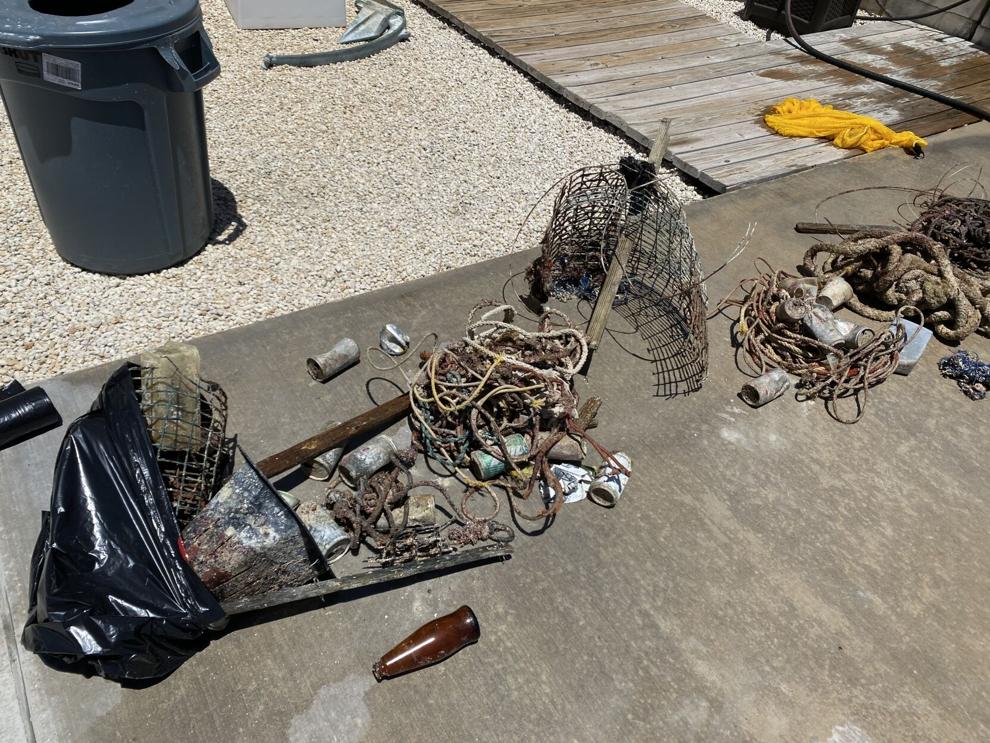 This larger program synchronizes well with the post-Hurricane Irma initiative of, "Goal: Clean Seas Florida Keys a community-led program developed in the wake of Hurricane Irma in 2017 to address the threat of marine debris to ecosystems within Florida Keys National Marine Sanctuary. Florida Keys
National Marine Sanctuary and the National Marine Sanctuary Foundation are working with local tour operators and other businesses to identify and remove marine debris throughout the Florida Keys. In its first year, the Goal: Clean Seas Florida Keys initiative removed more than 10,000 pounds of marine debris from sanctuary waters."
"We had witnessed firsthand the destruction left by Hurricane Irma in 2017 and the thousands of lobster and crab traps displaced.  The survey by NOAA just after the hurricane estimated that 90,000 of the 300,000 deployed traps had been lost," Creese explained. This will be their thirteenth such dive and they have another ten planned in the future.
Horizon Divers, another Key Largo dive center, has completed six such trips to date; two others cancelled due to weather. Also a Blue Star Operator, they were one of the early centers asked to participate in the clean-ups. The owner, Dan Dawson, added that the Florida Fish and Wildlife Conservation Commission (FWC) is involved with permits required to operate at the selected sites.
"To date we have picked up close to 500 pounds of trash including the following items: broken up lobster traps, close to 2,000 feet of trap line, aluminum cans, glass bottles, plastic bags, plastic cups, lots of very odd trash." 
The health of our waters and reefs are important on multiple levels and divers are plunging in to give a hand. For more details about the programs and to find Blue Star Operators in the Upper Keys, check https://floridakeys.noaa.gov/getinvolved/goal-clean-seas.html
For more information about the global impact of the clean-ups, check https://www.project aware.org/diveagainstdebris