On February 28th, The City of Homestead dedicated its Police Headquarters to Chief Alexander E. Rolle, Jr. Chief Rolle has served in Homestead's Police Department for 43 years, the last 25 years as Chief.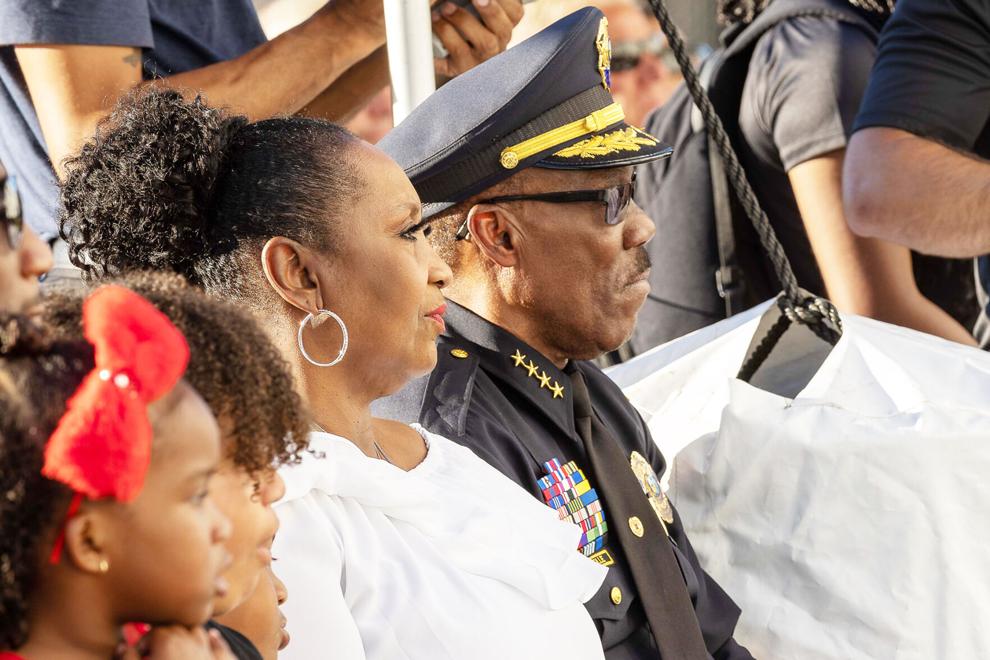 Chief Rolle was joined by his wife, four children, and several grandchildren to hear praise for his leadership and his tenacity in overcoming adversity and prejudice in becoming the HPD's first black Sargent, Captain, Major, and Chief by Homestead's Mayor, Vice Mayor, and Council Members.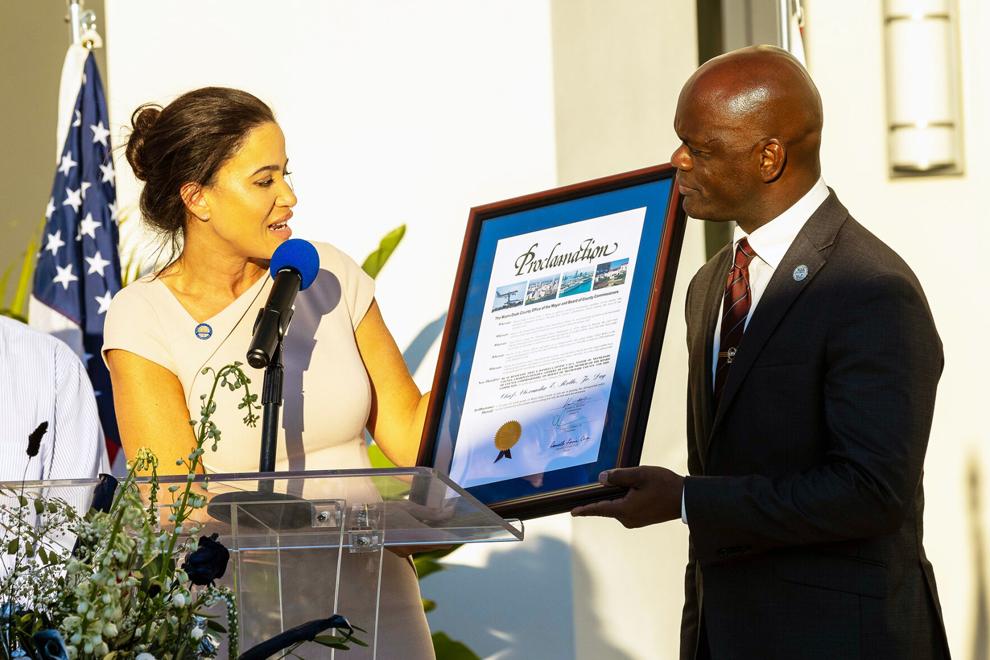 Homestead City Manager Jerry Estrada presented Chief Rolle a small model of the Police Headquarters engraved to commemorate the dedication and Miami Dade Commissioners for both District 8 and 9 presented a proclamation.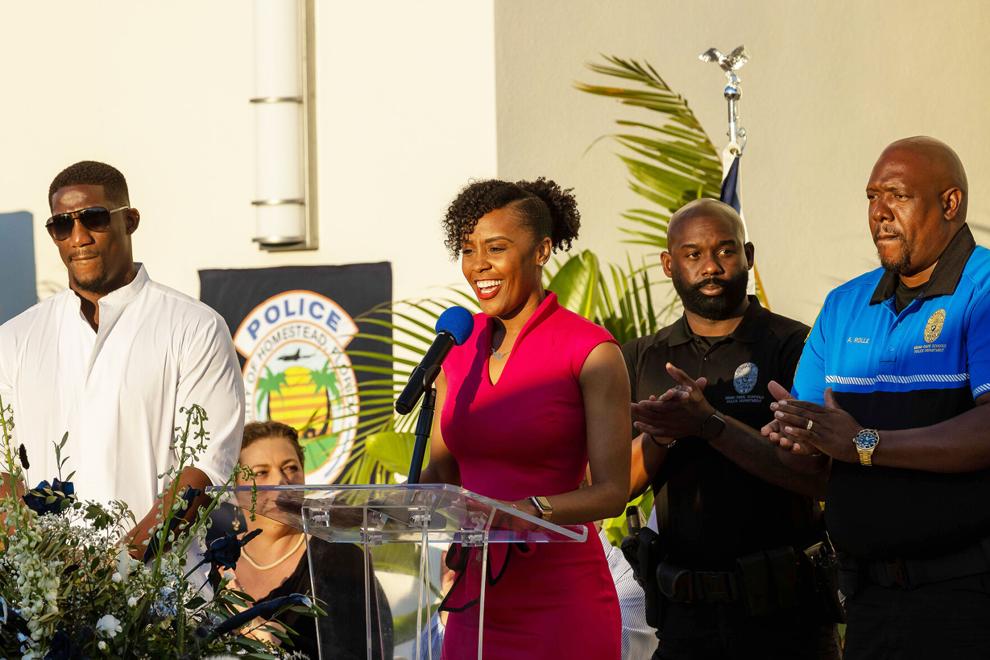 His kids, led by Dr. Alexia Rolle also attested to both he and his wife's hard work as parents.
Chief Rolle first thanked his wife for her support. He related many of the challenges he had to overcome in rising through the ranks of the HPD.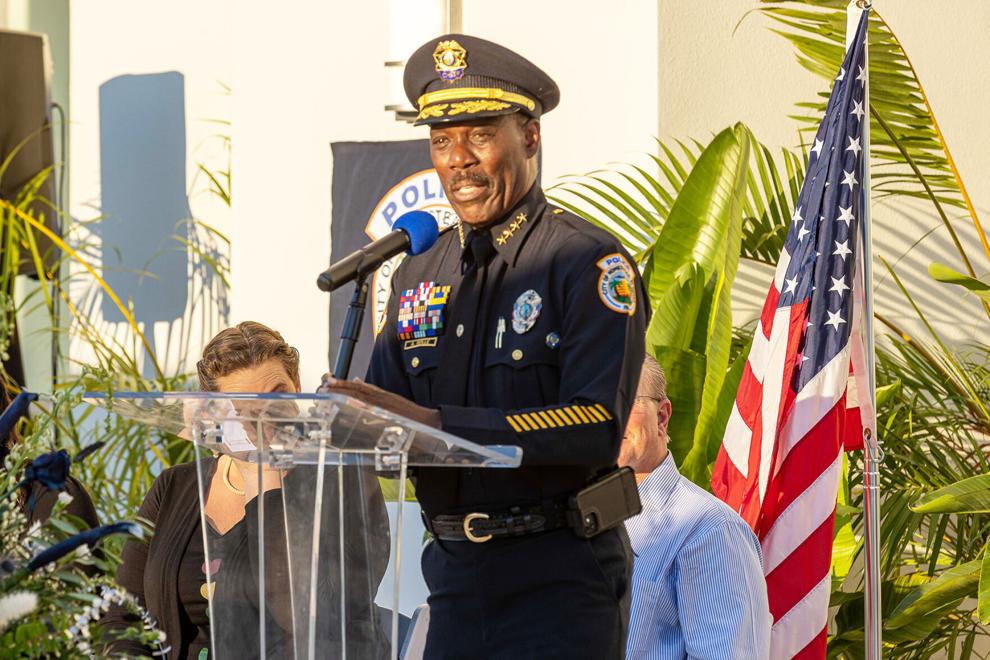 He also thanked a number of the friends that he grew up with including Florida City Mayor Otis Wallace and former Homestead Mayor Roscoe Warren for their continued friendship and guidance. He saved for last the thanks to the women and men of the Homestead Police Department for their hard and caring work and to the citizens of Homestead for there respect and support to him and his officers.