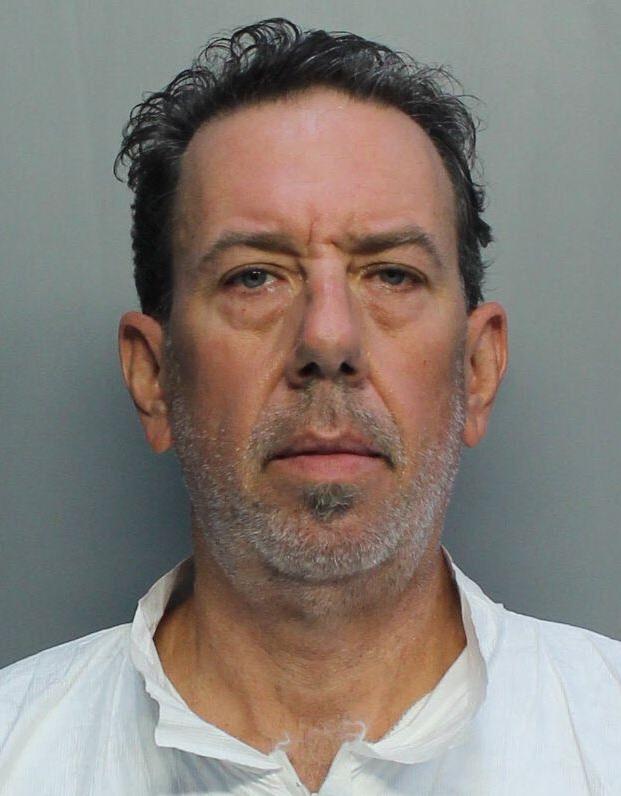 On Tuesday, September 15, at 6:12 p.m , Homestead Police were dispatched to 510 SE 21 Lane in the Keys Gate subdivision of Homestead when a
relative contacted authorities that he had received a telephone call from Mark Thibault, 53, who confessed to killing his wife in the home.
Thibault is reported to have stated that he was verbally fighting with his wife, Rachel Thibault, 56, which escalated into a physical confrontation during which the defendant struck the victims head against the bathtub and stabbed her with a sword.
The relative who received the phone call was in Tallahassee, and reported to police that he believed Thibault was still inside the home, possibly armed with the weapon.
Upon arrival of Homestead Police, officers knocked on the door and Thibault
answered, stating that he "Had a horrible night. I've been in a fight with someone who I thought was my wife."
When the officer inquired where his wife was, Thibault replied, "She's dead. She's laying in the hallway dead in a bag."
Upon searching the residence officers discovered the victim inside of a mattress bag in the hallway.
Thibault was detained and placed into police custody. While under questioning at the Miami-Dade Police Department Homicide Bureau, Thibault stated that at 3:00 am on Tuesday morning he was engaged in a heated verbal dispute with his wife which lasted several hours. 
According to Thibault, there was a point in the argument when his wife, "appeared like a demon, so he smashed her head against the bathtub."
He then stated that he grabbed a sword that was hanging on the wall in the living room and stabbed her several times.
Thibault told police that he went about his daily routine until he could no longer tolerate the smell of the deceased's body. He dragged the body into the garage, placed it into a mattress bag, and used a citrus scented degreaser to clean the blood inside the home.
Thibault was transported to the Turner Guilford Knight Correctional Center, and charged with 2nd degree murder with a deadly weapon.