Water is the lifeblood of the Everglades. I know this to be true, and I tell other people about it a lot as a science communicator at Everglades National Park. I will admit, though, that until recently, our other mantra related to Everglades Restoration, "getting the water right," seemed too good to be true.
But the recent historic water levels in the Everglades and their effects have made me a believer.
South Florida received over 23 inches of rain in the last four months of 2020, more than eight inches over the average for that time period. That led to devastating flooding in some residential communities and natural areas like Water Conservation Area 3, just north of the park.
Fortunately, at Everglades National Park, water flow is unrestricted. It drains too fast for normal water flow entering the park to cause harmful flooding, even when water levels are among the highest on record as they were last month.
I hiked—well, waded actually—down a flooded road in the park last month for an exciting and probably brief foray into astrophotography. The water on the access road was knee deep in some places. While that was unpleasant for me and my now squishy socks, the water levels were clearly a boon for freshwater fish.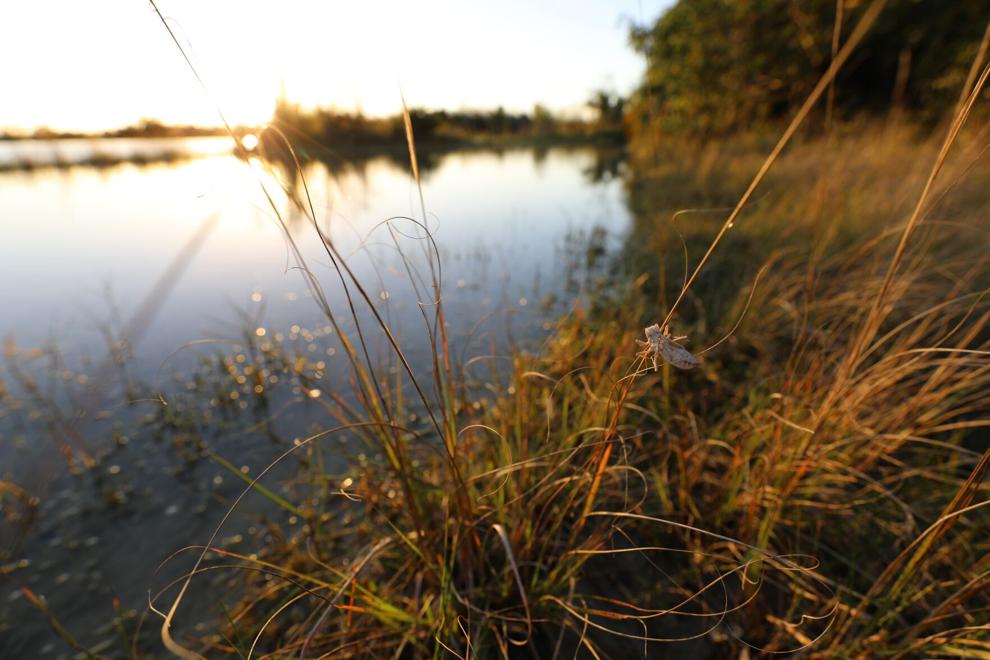 More freshwater spread over the landscape means more food and habitat for fish and invertebrates, which quickly leads to even more fish and invertebrates.
There were so many swimming in miniature fish schools that even though the wind was calm that night, the surface of the water rippled with their movement. I easily saw four or five different species without even trying.
I arrived halfway drenched, but very eager, just before sunset. The perfect time to see birds returning to their roosts. And, boy, were there a lot out and about.
I noted several species of wading birds, even though at this point I was actively trying to ignore them so I could find the Great Conjunction of Jupiter and Saturn, which in hindsight, didn't even become visible until well after most of the avian activity had ended.
All those teeny tiny freshwater fish and invertebrates like crayfish must have wrung a dinner bell loud enough to draw wading birds for hundreds of miles.
In truth, this is a known pattern. When the Everglades is flooded, wading bird prey multiply and spread out to find new watery homes.
Before we re-engineered the Everglades, the water would slowly recede, trapping the fish and invertebrates in ever-shrinking pools.
That's when wading birds truly shine. They take advantage of the easy prey and use their good fortune to make more wading birds.
During especially food-heavy years, they can form nesting super-colonies with birds in individual colonies numbering in the tens of thousands.
When people changed the water flow and patterns of the Everglades in the 20th century, we took away the fish buffet, which caused wading bird populations to crash.
But something glorious happened in 2018. For the first time in nearly 80 years, wading birds returned to the Everglades in pre-drainage numbers, and three super-colonies formed, two of which were in the park. Preceding that nesting season, there were historic water levels in the Everglades too. Thank you, Hurricane Irma.
It wasn't just Mother Nature gifting us with torrential rain that led to that phenomenal nesting season, though. Everglades Restoration and changes to water management indirectly helped.
Now, in addition to being blessed with massive amounts of water like in 2018, we also have new infrastructure put into place as part of the Central Everglades Planning Project South, which will help water managers send water into the park.
Also going into effect in 2020, a new water plan called the Combined Operational Plan will increase water flow into the park during the dry season. This will prevent harmful droughts that lead to the loss of peat soils, which are the foundation to many important Everglades habitats.
But most importantly for wading birds, the new water plan will help maintain a steady recession of water, so the bird-food buffet stays open.
Will we have a wading bird nesting season like the one in 2018? Well, I'm a scientist and won't commit to saying yes. But my colleagues at the park are cautiously optimistic. I am too.
Unseasonal big rain events could cause water levels to rise and make wading bird food scatter. But we're forecasted to have a drier-than-average winter. Mama and papa birds rejoice.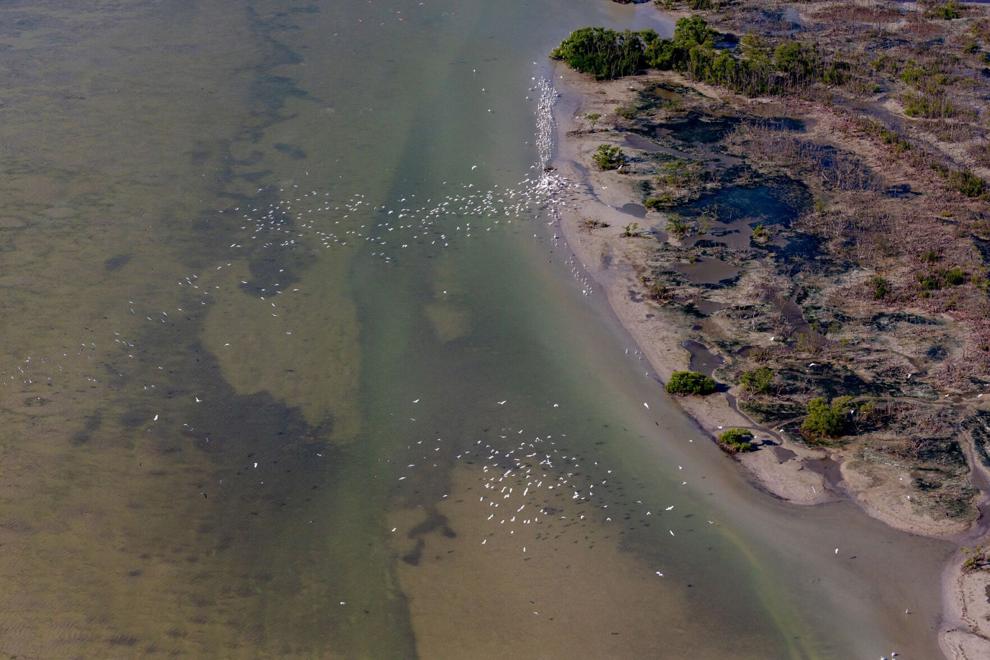 Already there are tens of thousands of wading birds flocking to the coastal Everglades to take advantage of the abundance of prey there. That also happened before the 2018 wading bird nesting season.
Those numbers could continue to grow, and nesting super-colonies could form as they did in 2018 if the water stays right.
As I look back to that beautiful evening I spent taking mostly blurry pictures of two planets that appeared from my perspective to be very close, I am reminded that in reality they were 456 million miles apart.
The 2018 and hopefully the 2021 wading bird nesting seasons offer precious glimpses to what the Everglades could be like nearly every year once we get the water right. Although these glimpses offer hope, we still have a long way to go before we're done.
Fortunately for wading birds, in the next few years, several Everglades Restoration projects will become operational.
These projects focus on increasing storage north of and water flow into Everglades National Park. We'll be able to better control water levels in the park so they are more natural.
Then, we should begin to see the effects of getting the water right without needing historic rain events like Hurricane Irma and Tropical Storm Eta to instigate them.
Curious about what effects the flood of freshwater is having on Florida Bay?
Check back next week for the last installment of our series on high water levels in the park.