Out in the Redland District located just north of what the old-time pioneers used to call 'Widow's Row' (Avocado Drive) and nestled on Krome Avenue sits Heritage Market.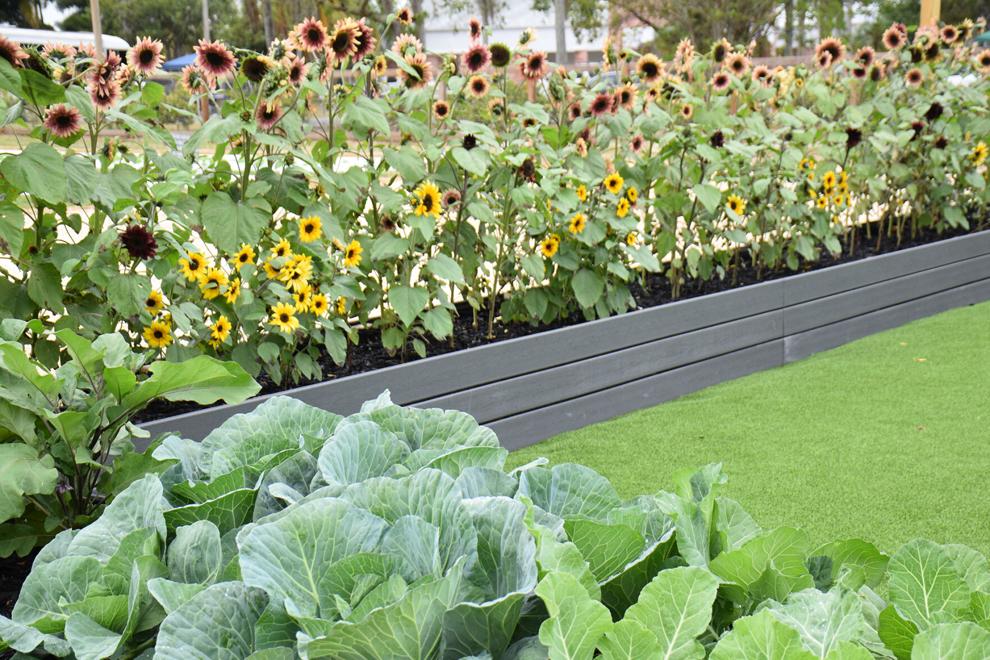 The five-acre property boasts seasonal organically grown produce, a large turf area with a raised bed of flowers and plants, one of the best looking pole barns in the county, a concession trailer serving milkshakes, coffee, tea and the beginning construction of their Market. The building will be a modern farmhouse style design, complete with a wrap-around porch. Plans inside include a full marketplace, milkshake, coffee and tea bar, bakery and a small café area serving wraps and salads.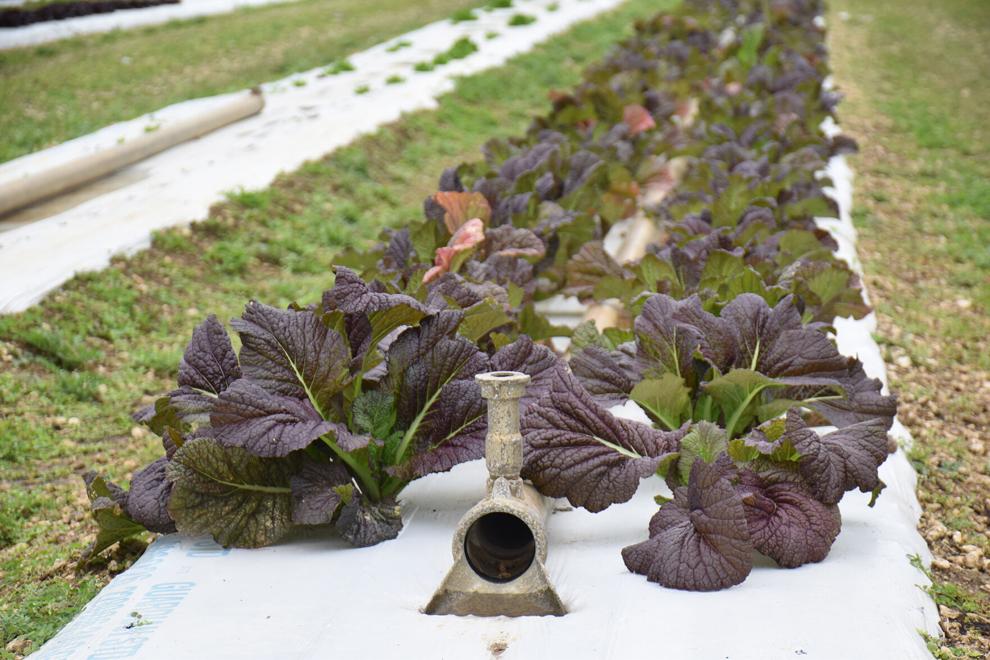 "We want this to be the equivalent of something you would see in Napa Valley," says David Torcise who is the owner of Heritage Market. "We are trying to create a place that our community will be proud of. A place where first and foremost, people will feel loved and appreciated and a place that supports local agriculture."
Torcise's family are long-time residents of the Redland area. His great grandfather came to the area in 1906 and claimed 160 acres just west of Redland Road between Biscayne and Avocado. Many other family members settled in the area from Goulds to Modello to Florida City in the following years.
"I'm proud that our family has served our community over the years as grove owners, farmers, nurses, teachers, physicians, council members, realtors, mailmen, hotel owners, school cafeteria workers, city clerks, business owners and many more civic endeavors. I'd like to continue in that line and be a part of making our community a better place to live, and play."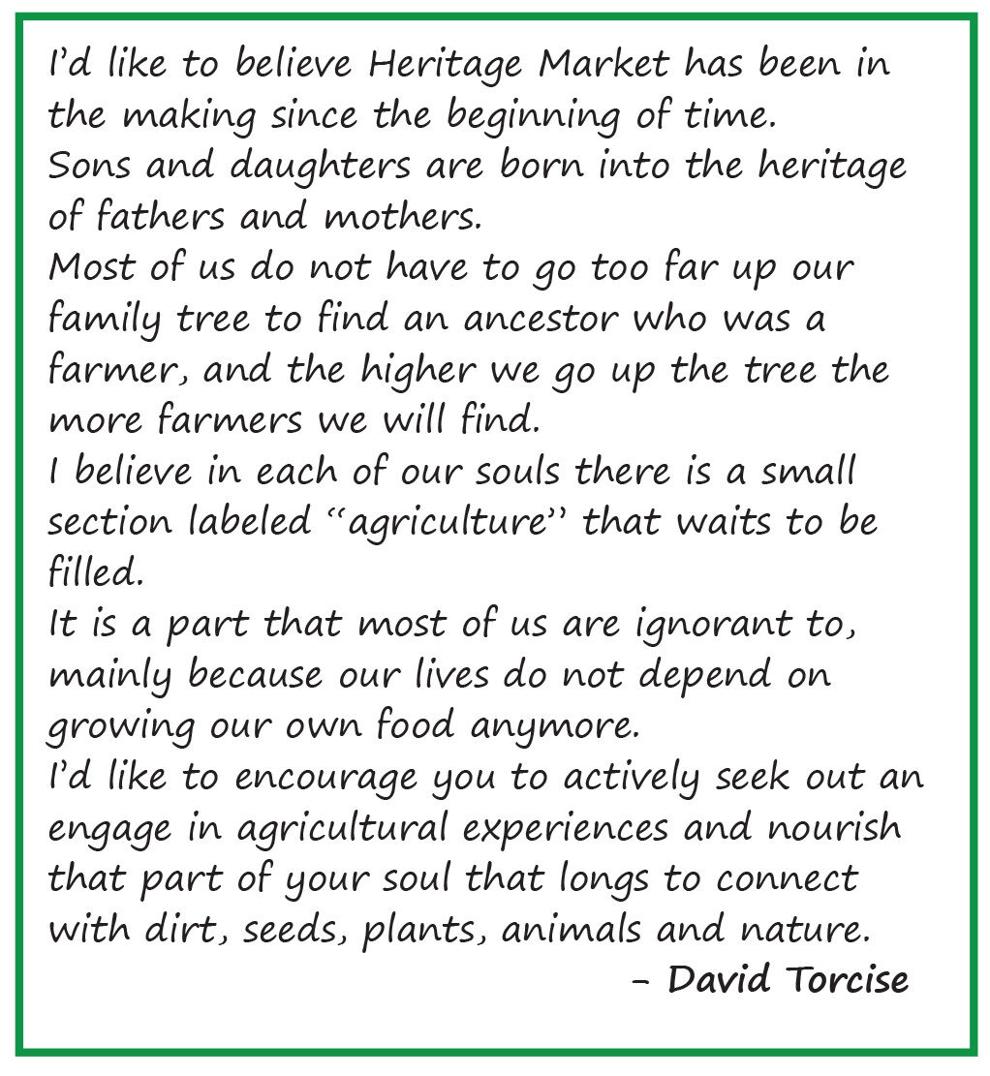 Torcise's goal for the market is to create a 21st century, experiential market which focuses on using all of our five senses. "We want to change people's perception of agriculture and make it personal. By not only seeing your food grow, but also by tasting it, smelling it, and touching it we are able to build a more meaningful connection to what we eat."
Guests are able to help pick their own greens and veggies fresh from the field from December to May. Ordering produce online is also available on their website. During the summer, a cover crop is grown to improve the health of the soil and also serves as a maze for kids and adults to wonder around in.
Heritage Market also enjoys hosting events to bring the community together to help create positive memories with family and friends. Some of the past events have included live music, food trucks, movie nights, a fall-vocado festival, local maker's markets, and locally sourced harvest meals.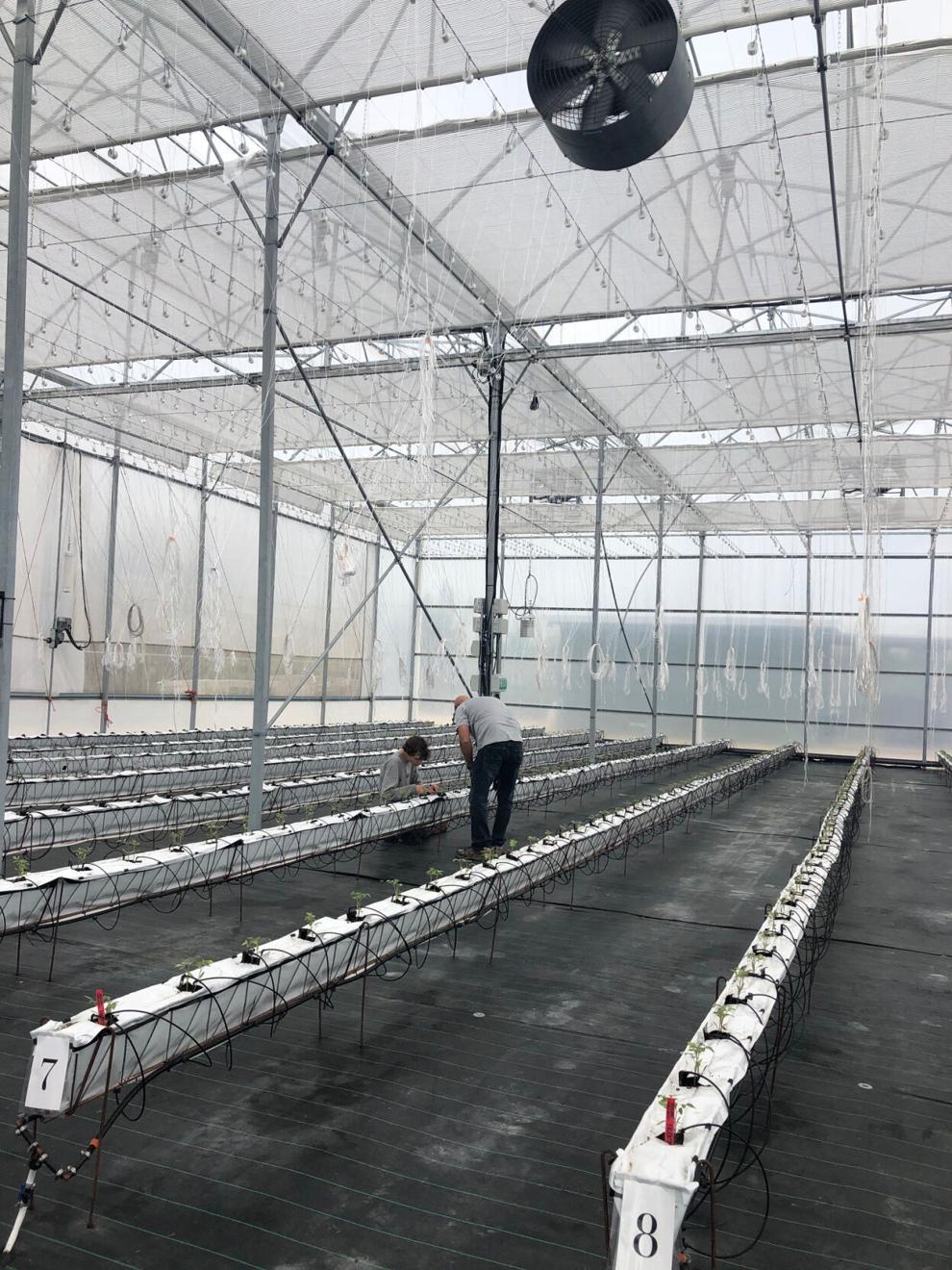 Across the street south, Heritage Market operates a 5,000 sq ft. hydroponic organically grown greenhouse nicknamed 'The O.G.' They grow mainly cherry tomatoes, grape tomatos and peppers, 9-10 months out of the year. The property was originally used by the Krome family pre-1930. Next, Brooks Tropical operated their packing house and business there from 1930 – 1965. From 1965 – 2000, Morey's Garden Center served the community by providing gardening supplies and plants. Anyone who has been in the area for more than 20 years likely remembers getting plants and other gardening supplies from Morey's.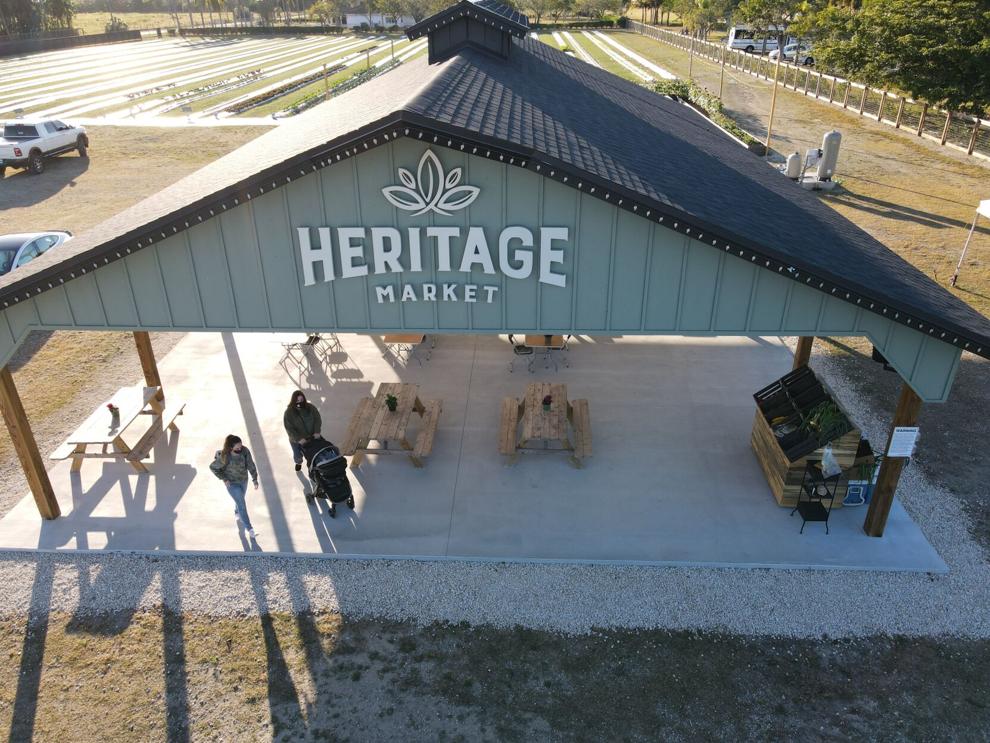 Heritage Market is open year-round. They currently are open Wednesday – Saturday, 12:00 pm – 5:00 pm & Sunday, 1:00 pm – 5:00 pm. On the weekends they serve fresh salads and wraps for lunch. You can find them on Instagram @heritagemkt and online at www.heritagemkt.com.