With the upcoming Thanksgiving break upon us once again, parents and kids can look to entertain themselves in differing ways before the holiday right on Krome Avenue.
As COVID-19 cases continue to decrease, more families have been venturing out to area attractions, as my family and I noticed this past Sunday, while checking out Downtown Homestead.
Before we hit up some of our favorites, we stopped in at Sweet Bakery Cafeteria -- on the corner of Krome Avenue and NW 15th Street -- for a quick bite.
After two Jupina sodas, a Coke, a fresh squeezed orange juice, some croquetas, chicharrones, and pastel carnes, my wife and I noticed most of the other seated guests there eating pan con lechon.
"Looks popular, we should try it," I said.
Upon deciding to order one and splitting the pork sandwich between us (one of the best decisions we made) we were both easily and heartily-filled for our day's excursion out, and out we went.
Heading down Krome, the streets were populated with many other people enjoying the perfect low 70 degree weather, as they entered and exited many of the businesses and restaurants along it.
Our next stop was just as active.
The Cybrarium, located just off Krome Avenue at 80 West Mowry Drive in Homestead Station, was by far the highlight of the day's trip for our 8-year old son.
Complete with two floors of reading space: a stage on the first floor with chess/checker tables, virtual reality (VR) stations, a large touch screen game platform, comfy reading pods, and a second floor decorated in a gorgeous steampunk aesthetic; we truly found the library of our Sunday afternoon dreams.
A couple of weeks earlier, he asked me to go to the library.
"Daddy, can we go to the library one day," Nathaniel implored.
As I had planned to take him to this one, I told him we would go to one soon, as I sneakily rubbed my hands together in my mind as if I had planned the greatest scheme ever.
Watching him and my wife giddily play chess, after getting our free library cards, I relished in the memory and sighed proudly.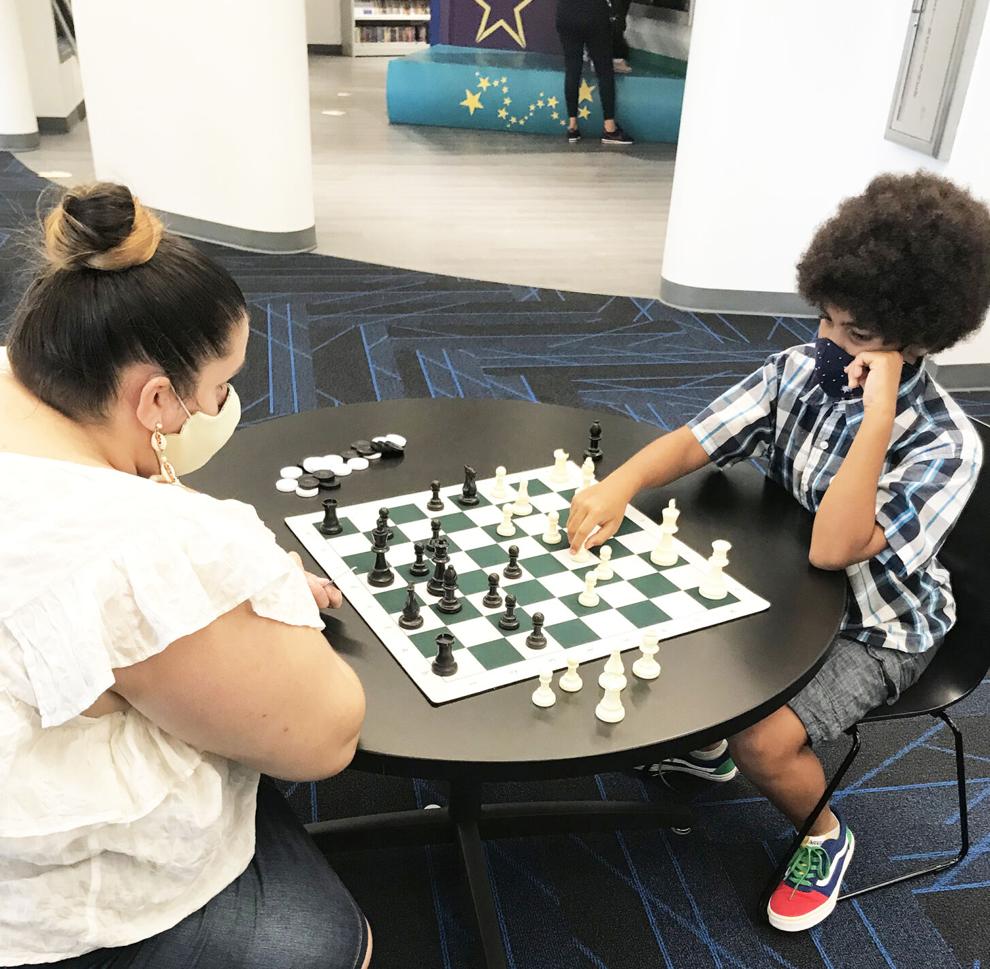 But if the Cybrarium was my son's treasure for the day, the VR station was it's gleaming gem.
Following the 10-minute mandatory video tutorial, we reserved a spot for him 35 minutes later, and set about checking out the touch screen gaming.
"It's just like the one at McDonald's," he shreiked.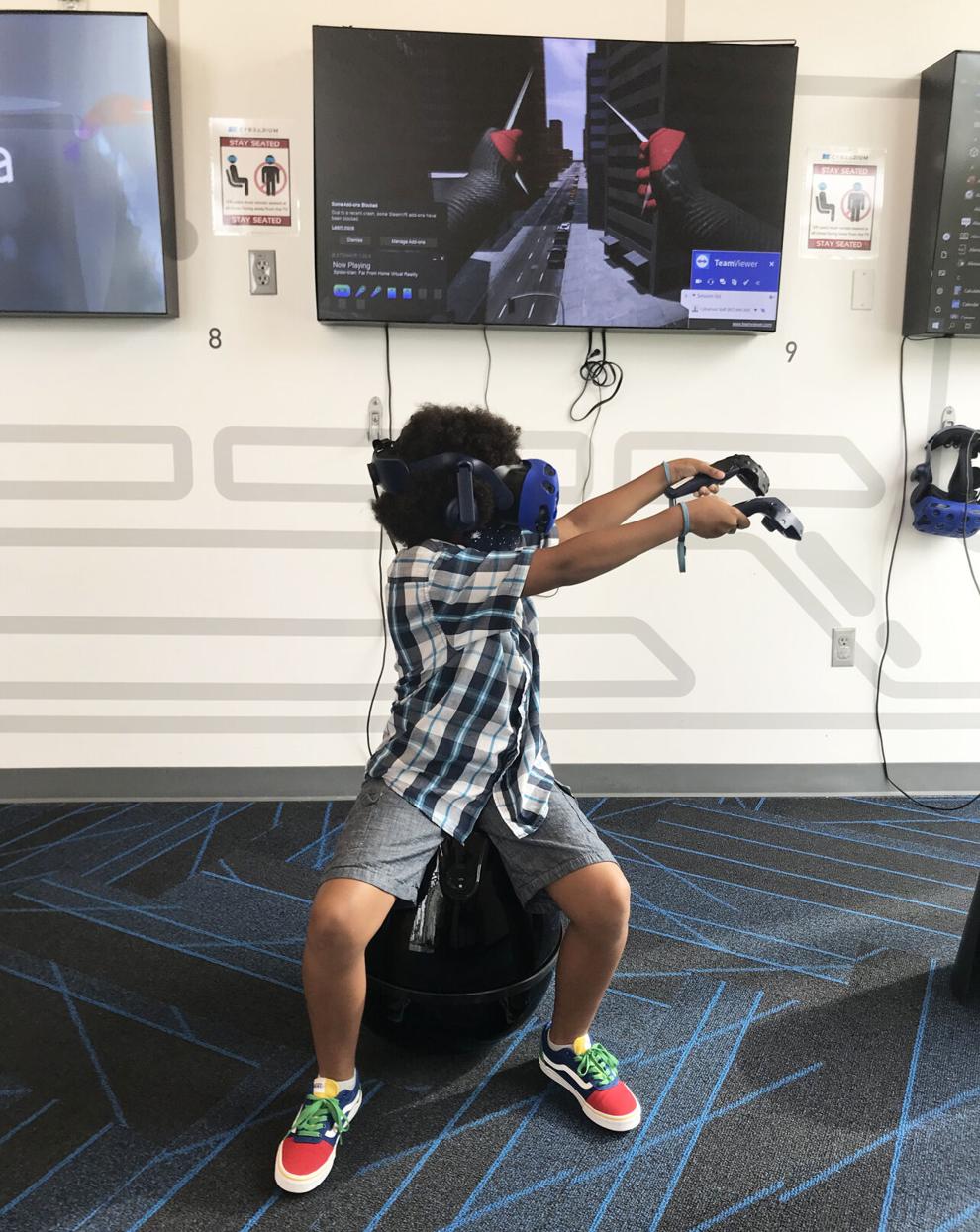 The glee on his face as he bounded towards it could power cities for eons.
Leaving him and my wife to crush finger-sized bugs on the screen, I strolled through the new fiction section and found myself looking at a rather large copy of Stephen King's 'The Institute'.
A book I had wanted to read, I eagerly started to do so, before realizing it was a large print version; since my eyesight however is still ok, this may be something that I use more of in the future and was glad to see it existed.
My wife, of course, already knew they did.
"I love reading them in large print," Yanira said, still surprising me after 16 years of marriage.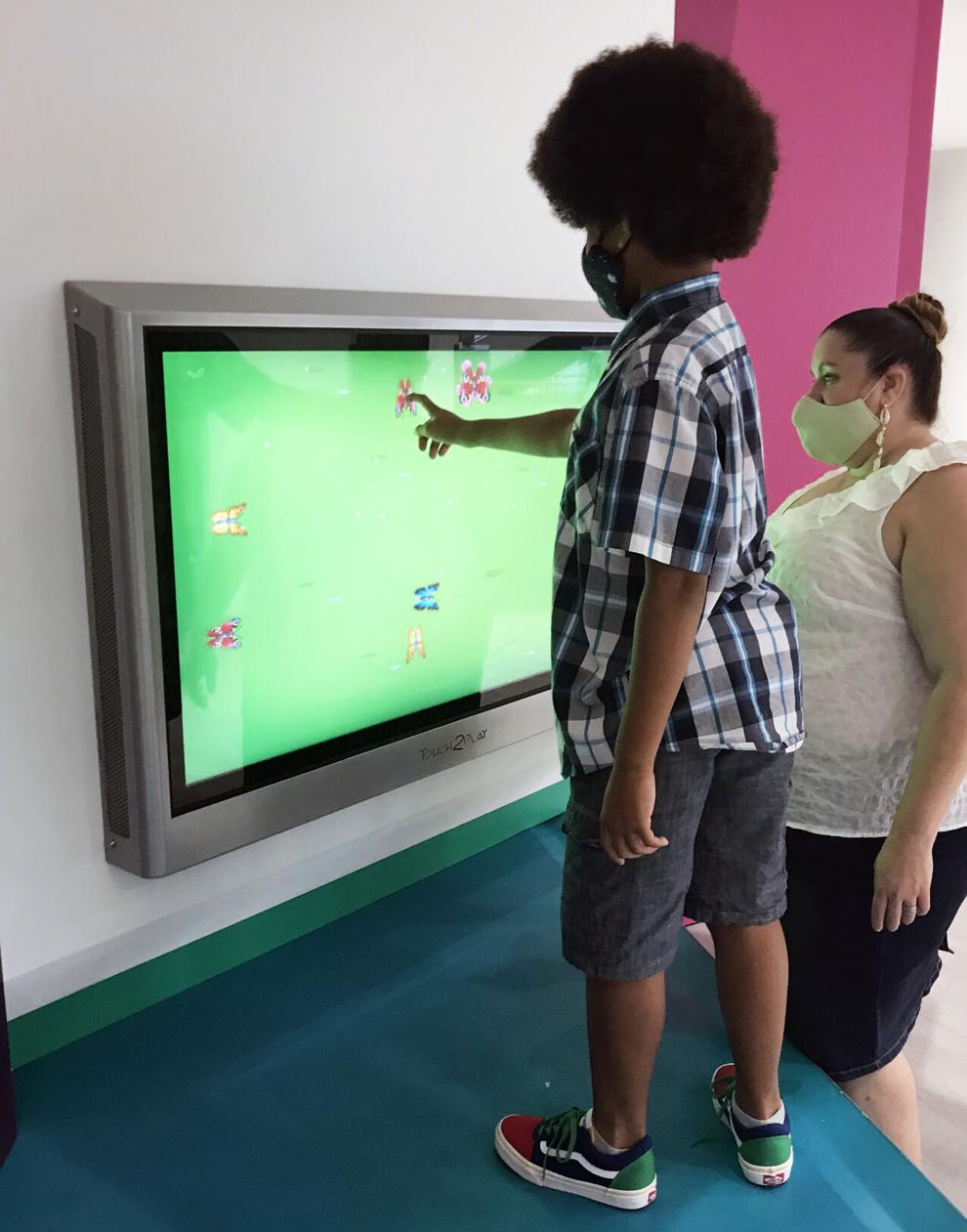 Tagged in to play on the touch screen with our son, my wife ventured out to look for books also, as my son and I took turns splashing digital paint on a canvas.
After going through most of the games though, it was time to make our way upstairs to see what we could find there.
On the second floor, we glanced through shelves and aisles, admired the fantastic steampunk motif -- it really is impressive -- along with the many maker rooms and study spaces there, before racing back down the spiral staircases, to grab some books in the kid's section.
Armed with several video game books, from Mega Man to Splatoon, my son settled into one of the cozy padded reading pods, and stretched out to read in it.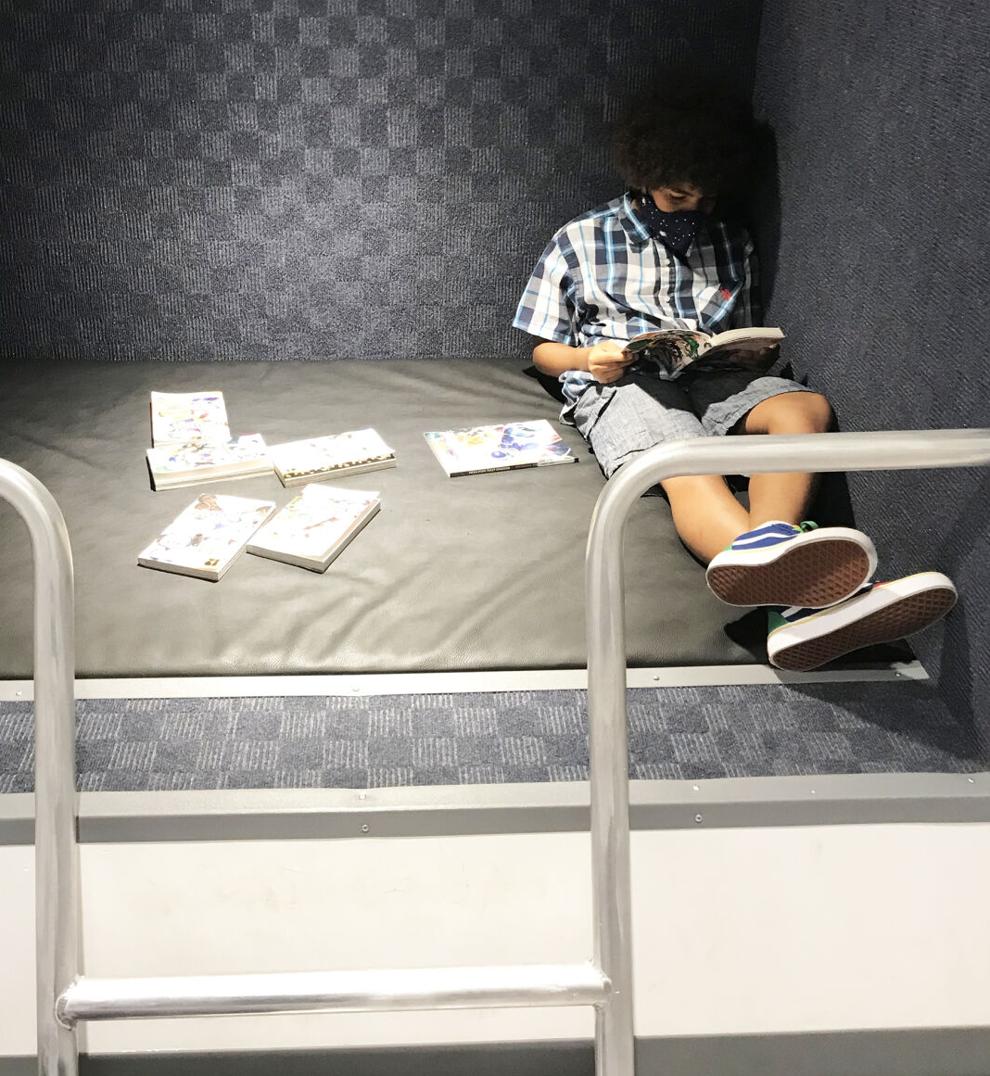 It wasn't long however before we all remembered the awaiting VR station reservation, and headed over to get geared up.
As he swung through virtual New York City as Spider-Man and navigated web-slinging at objects in it, my wife and I shared an ottoman across from him and read quietly, chuckling as our son waved his hands and controllers, while angling his head according to the VR helmet's display.
Realizing we had to get to our next stop soon, we discussed how best to tear him away from his new-found love, when it was decided for us.
"Okay, nope, nope, I'm done," he proclaimed, as he pulled up and off his helmet, and handed the controls to the nearby library clerk.
Seems that the towering robot boss battle he was about to undertake was a perfect transition to get going to ShowBiz Cinemas, as we hurried there, leaving our books behind for next time.
Inside the downtown movie and entertainment complex at 100 South Krome Avenue, people buzzed about getting refreshments, drinks, arcade prizes, and bowling balls.
We headed to the register and got our tickets to the 2:20 pm matinee showing of The Addams Family 2.
Moving swiftly to the usher and our theater, we decided on what snacks I would come back and get.
Deciding on a kids popcorn snack pack, gummy Life Savers, and a cotton candy, I found our seats, settled the family in, and hopped back out to get our treats.
As I only have so many hands however, I quickly realized a return trip was inevitable for another kids popcorn snack pack, nachos, and a large cherry Icee.
Returning from my roundtrip refreshment run, I dispersed the remaining goodies, and nuzzled into my dreamy reclining seat as my reward.
Oh how I've missed you old friend...I've missed you so much…
Prior to the pandemic, we had checked out Sonic The Hedgehog here, and had longed to come back again to this movie theater soon.
It was worth the wait.
While this afternoon's movie was great, the price of snacks was somehow better than I remembered, and the awaiting arcade beamed with chirping neon promise.
We purchased an arcade pass and swiped it through games at a blistering pace; second only to a wealthy socialite on Beverly Hills' Rodeo Drive undergoing retail therapy.
Seriously, we blew through the money in minutes!
Nonetheless, we had one more destination: the bowling lanes.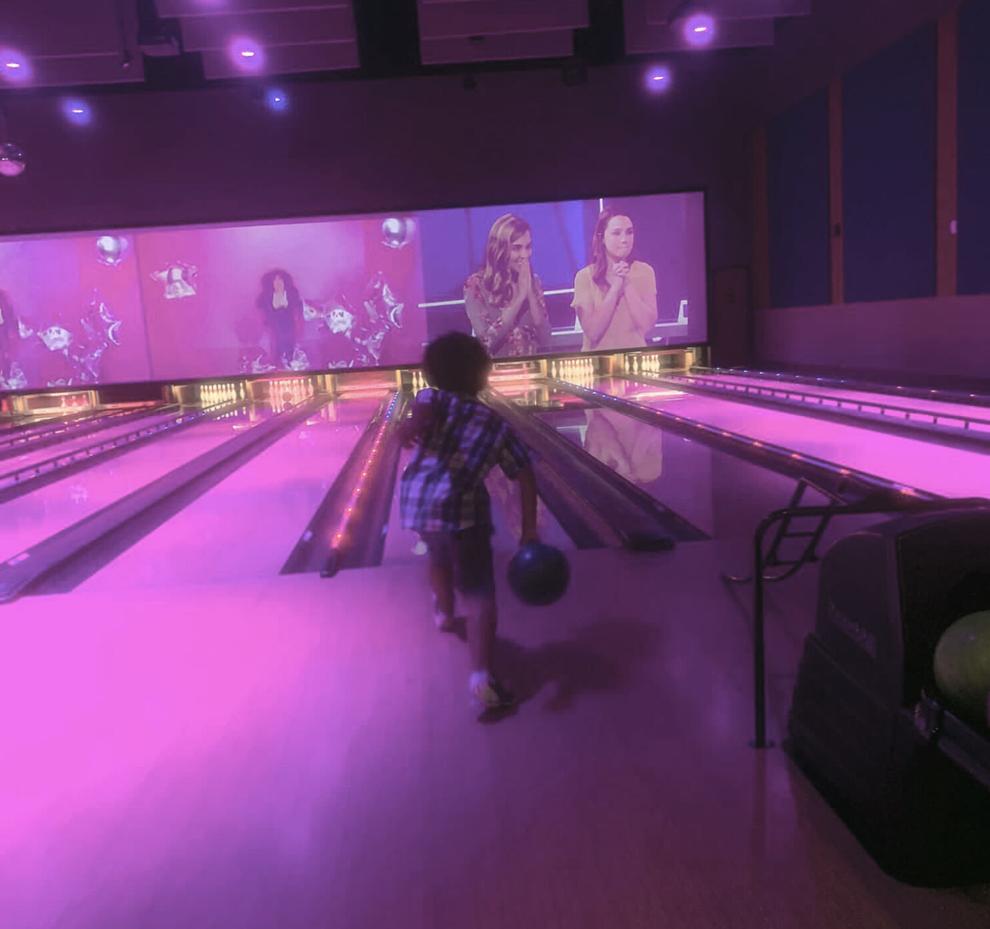 Many moons ago, my mother enrolled me and my siblings in a youth bowling league, which we attended on Saturday mornings.
I've loved bowling ever since, but had never been able to do this with my son: today I would fix that.
Since it was his first time, and I hadn't been in a long time, we were both surprised with how many different kinds of games are available on the scoreboard to play; my wife was equally shocked at the cost of a 90-minute game for three people: less than $35.00.
"That's not bad," she said, "I thought it would be more."
Another new favorite for us!
As we bowled frames with Angry Birds and a classic movie monster theme, we cheered at strikes, grinned at spares, and reassured at gutter balls.
"Bowling is hard, daddy," he sighed.
Even when my son started to get tired, and/or discouraged with another ball in the gutter, he rebounded quickly to take my or my wife's turn at bowling.
Before time was up for our lane, we ordered two chicken strip meals, a strawberry milkshake, a Sprite, and a hot green tea with lemon.
The tea was for me, as I was reminded that while I am a kid at heart, I have adult guts that can only handle so much...
Between sipping and bowling, I looked around at the other families and groups there, enjoying a now Sunday evening out.
As various masks adorned the many there, I was satisfied in noting that many of the places we had visited throughout the day had hand sanitizer stations, and numerous safety protocols posted; the Cybrarium even had face masks patrons there could use.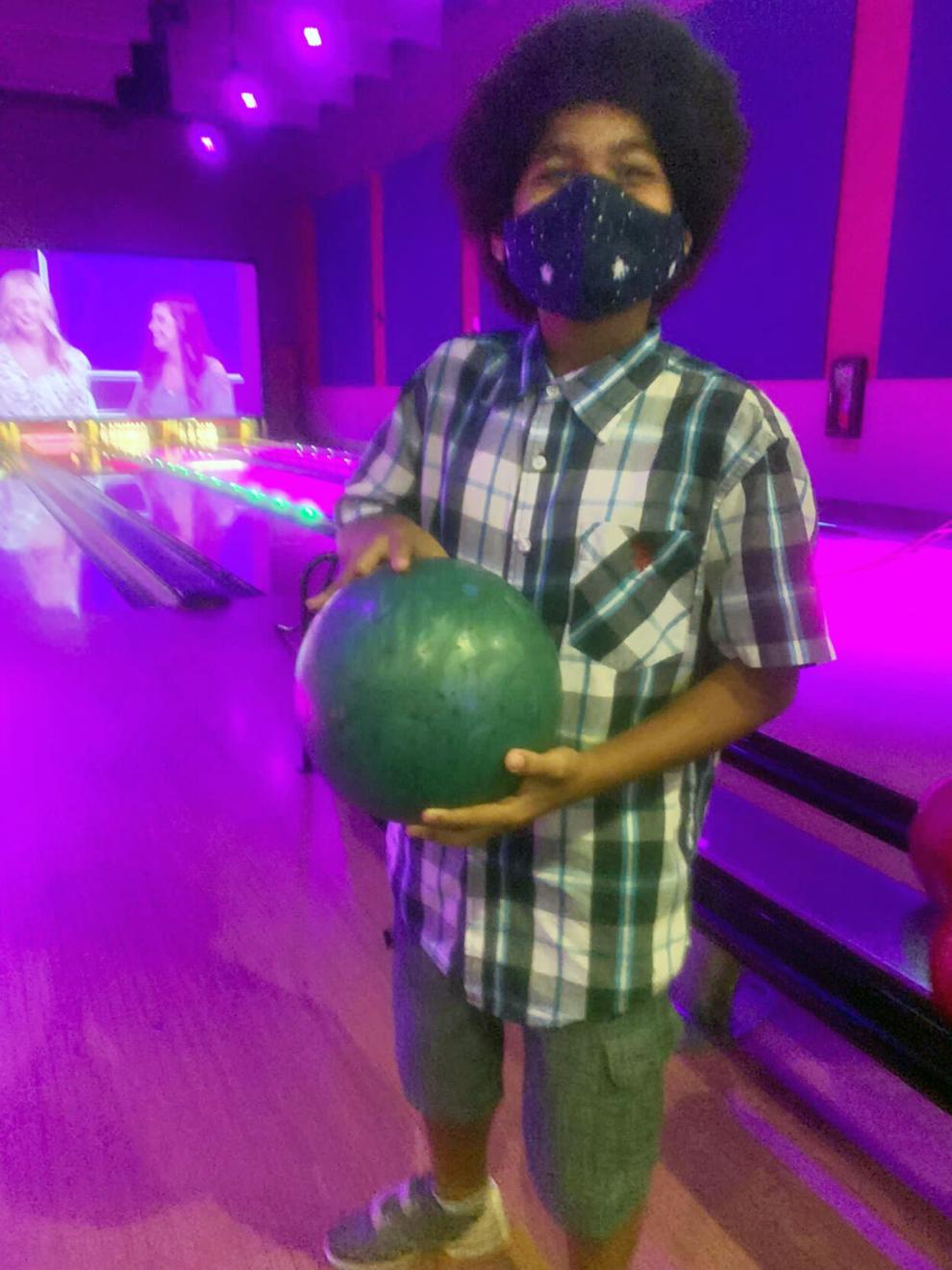 While things we're certainly different now than before the pandemic, it was as safe and comfortable an outing as a family could want in these times.
Our time in the bowling lane expired, and we returned our bowling shoes for our sneakers, gathered our leftovers, and walked back to our car parked behind the theater.
By the time we pulled off of Krome Avenue and made our way back home, our son had already passed out in the back seat.
"He hasn't fallen asleep like that since he was 3 or 4," I said.
My wife nodded in agreement, as we both made plans to do this again soon. The only difference is we would spread the adventures out -- Krome Avenue has plenty to do, with much of it to be done in more than one day.
Plus, I still have my Stephen King book to get, bowling lessons for my son, and more food to try.
But don't worry, Professor Green Tea has taught me well.
Visit https://discoverdowntownhomestead.com/ for more info on what Downtown Homestead has to offer.