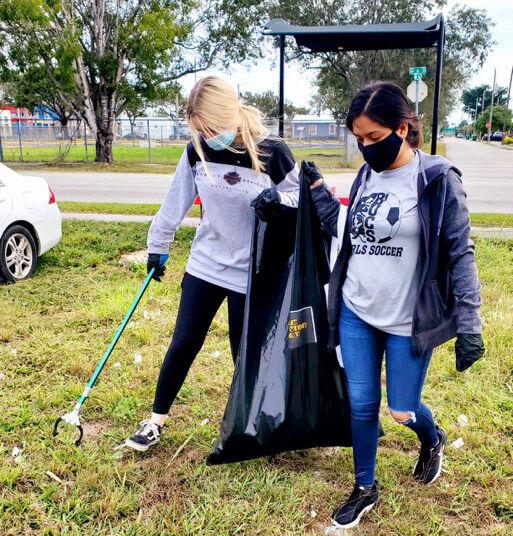 Commissioner McGhee commended Mr. Hatcher for his work in the community, and for "providing this much needed service."
"As a public servant, I feel that it is necessary to care for our environment and encourage Florida City residents to keep our community clean," shared Florida City Vice Mayor Butler.
The community beautification project was held at HTC Tax Services, located at 1630 NW 6 Avenue Florida City, FL 33034.
Participants were supplied personal protection equipment, cleaning supplies, and socially distanced to complete the project.
Volunteers were coordinated into teams to clean up previously identified zones within the South Dade municipality.