The Shark Valley entrance to Everglades National Park, located off Tamiami Trail, offers park visitors the opportunity to see birds and other wildlife up close.
The Visitors Center is the gate way to a 15-mile round trip trail whose highlight is the 65-foot observation tower, constructed in 1964 as part of the National Park Services Mission 66.
The tower offers expansive views of the freshwater sawgrass marsh that is truly the River of Grass. Visitors can bike, hike, or take a Ranger guided tram tour around the trail.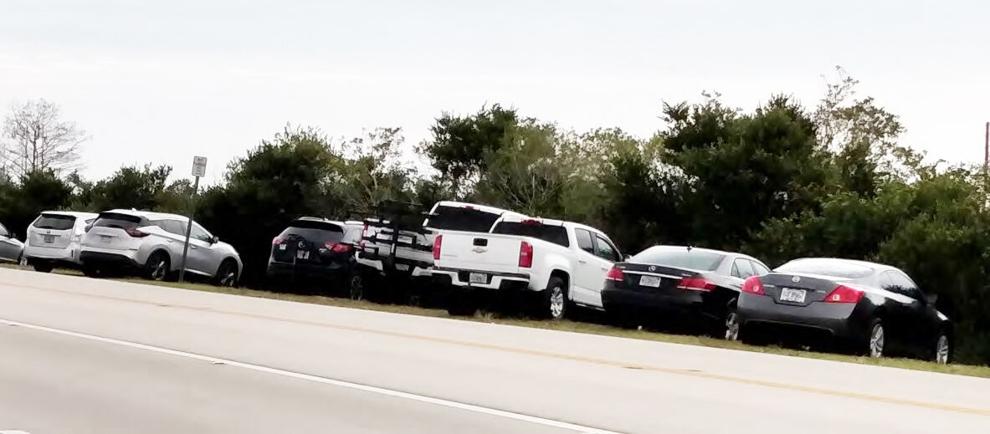 However, seasonal and storm flooding often affects access. Last November Shark Valley was closed due to flooding along the Entrance and Tram Roads. It was reopened last month as waters receded. Everglades National Park's General Management Plan updated in 2015 included enhancements to Shark Valley to better serve the public by addressing this flooding and other issues. A 3 February news release announced that the National Park Service (NPS) is now preparing a site plan for this project and is asking for public input.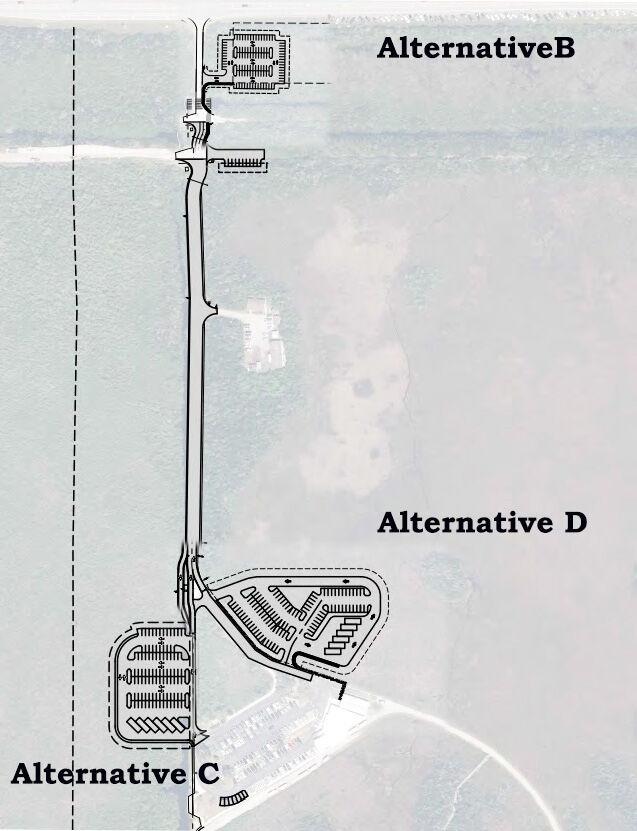 The site plan, with a base case and 3 alternatives, addresses the major concerns of flooding along both roads and the unsafe parking along the very busy Tamiami Trail when the current parking lot, with 120 spaces, fills.
Alternatives B, C, and D all provide for widening and raising the entrance road, building a canoe and kayak launch site on Tamiami Canal, building 2 shaded rest stops and addressing flooding along Tram Road, and improvements to the administrative and operations area.
Alternative A is the base case and would make no changes. Each of the other alternatives adds a total of 105 overflow parking spaces and 6 bus/ RV spaces.
The alternative concepts differ in where these spaces will be added.
Alternative B places them outside of the entry gate to the east of Entrance Road. Alternative C places them inside the gate and just to the north and east of the main parking lot, while Alternative D places the overflow spaces to the north and east. Both C and D provide for parking in the area of the canoe and kayak launch site.
According to the site plan newsletter, after the initial public comment period closes on February 28, NPS staff will consider comments and revise the plan. The goal is to have a Draft Site Plan and an Environmental Assessment ready for public comment in Summer of 2021, leading to a final site plan and decision document before the end of Summer.
At that point project approval and funding become possible.
Everglades National Park Staff scheduled 2 virtual open houses to answer questions and accept comments on 9 and 10 February. For information on the Shark Valley Site Plan go to HTTPS://parkplaning.nps.gov/ever and click on Shark Valley. Public comments can be made at this site with instructions for comments by mail.