In Florida City the Youth Activity Center on 5th Avenue is the Early Voting Location. On Monday, poll workers there at around 1:30 PM reported that there had been a steady flow of voters since the polls opened at 7 AM, but that no one had been required to stand in line to enter the Polling Place.
One worker estimated that close to 100 people had voted so far. He also mentioned that many people had also dropped off their absentee ballots there.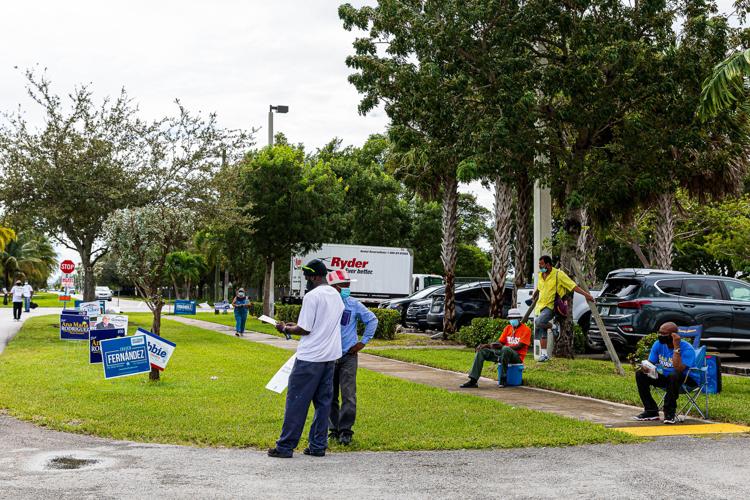 One of those voters was Fran Green. When asked why she chose to go the
absentee / drop-off method she said.
"I'm 70 years old and I've survived stage 4 lymphoma. This seemed the safest and surest way for me to vote."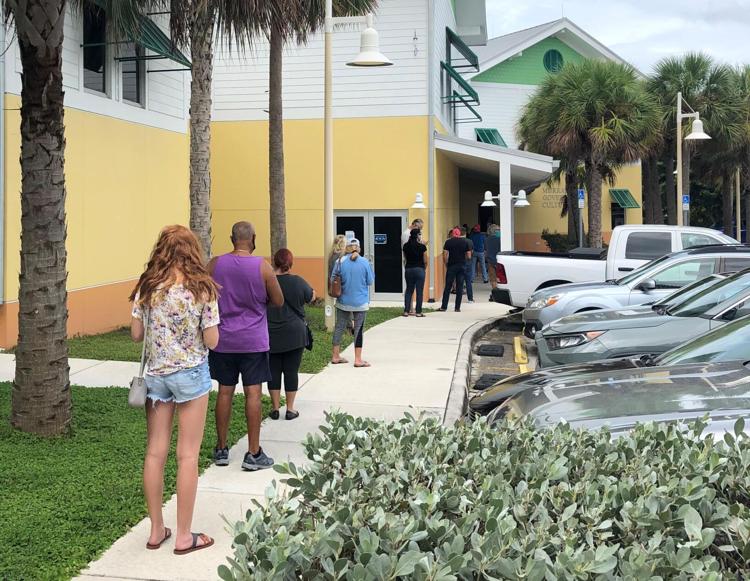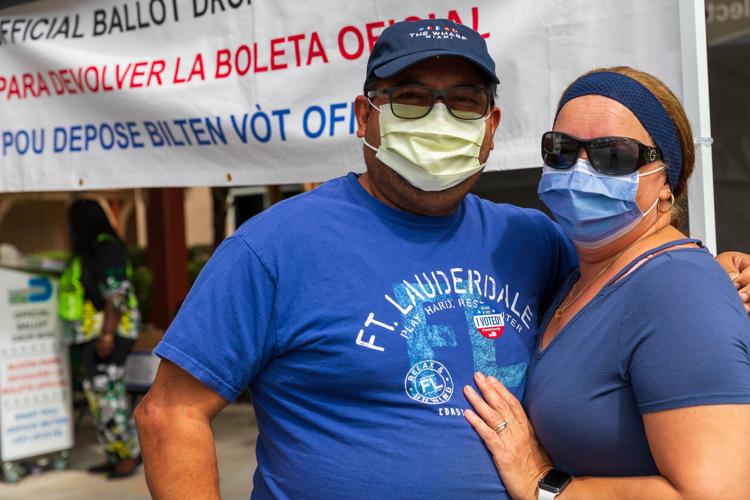 In Homestead the Early Voting Location is the William F. "Bill" Dickinson Community Center, located at 1601 N. Krome Avenue. 
According to poll and campaign workers there were over 100 people in line when the polls opened at 7 am. While there were sporadic short lines during the morning, after noon there was no waiting to cast ballots.
Marlene and Henry Pellizer both voted in-person around 2 pm. Marlene said, "It was easy, no waiting. They have a good system and we felt very safe while voting."
As with Florida City, a good number of absentee ballots were being dropped off in Homestead. Poll workers matched the identity of the individual and the name on the ballot before it was placed in the locked drop box.
Nixon Reys had just dropped his ballot into the box, he said," It's the easiest, most effective method. You come in drop off your ballot and show your ID... They confirm who you are and you don't have to be inside. There has been so much talk about ballots getting lost in the mail, this way I know my vote is here."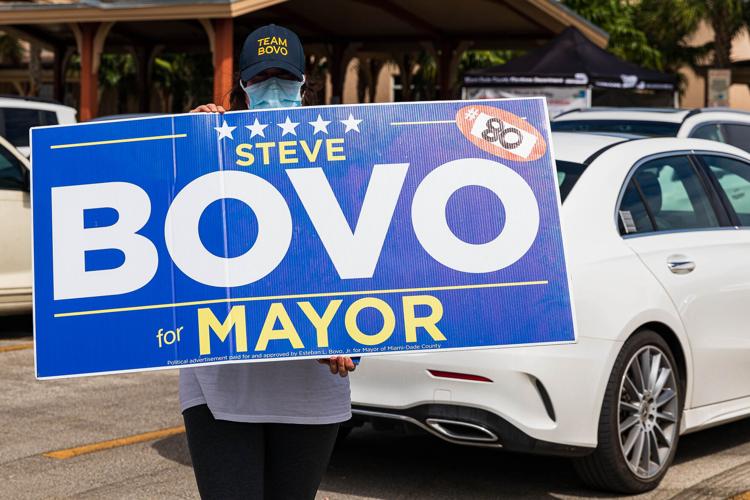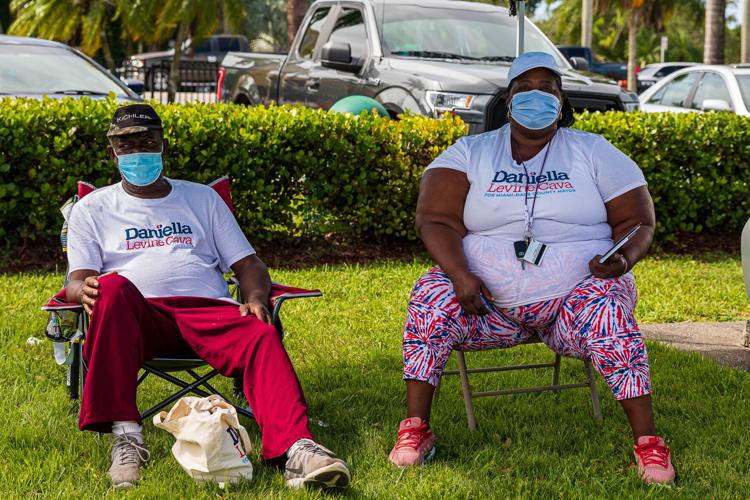 At both the Florida City and Homestead locations County, State and National campaigns have stationed workers to make one last appeal to the voters. At the Community Center for example, in the County Mayors race Raquel Hernandez was holding a sign for Steve Bovo while Valerie Mills and Randy Mords were wearing Daniella Levine Cava tee shirts.
All three had been in the parking lot since the polls opened and planned to stay until they closed at 7 PM.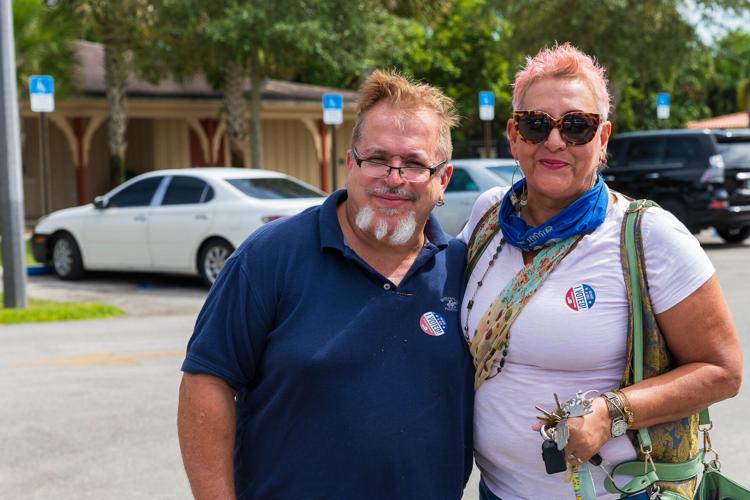 As of Wednesday morning, according to the State Board of Elections: 85,317 had early voted and 270,337 had voted by mail in Miami-Dade; 3391 had early voted and 15,264 had voted by mail in Monroe.