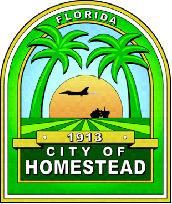 Beginning Monday, June 8, 2020, additional businesses that were closed due to COVID-19 will be allowed to reopen with restrictions on capacity and requirements for social distancing and enhanced sanitation that will help to reduce the spread of COVID-19 while allowing Homestead's economy to rebound.  In addition to the businesses already permitted to open, gyms, fitness centers, summer camps, youth activities, & massage studios will be able to open.  Additionally, movie theaters, entertainment venues, and bowling alleys will be permitted to open if they have submitted an operating plan to and received approval from Miami-Dade County.  These plans can be emailed to Jennifer Moon (jennifer.moon@miamidade.gov).  Bars and nightclubs must still remain closed.
Detailed information on businesses allowed to open and requirements for opening can be found at www.cityofhomestead.com/coronavirus.  Simplified information for gyms & fitness centers, summer camps & youth activities, and massage studios can be found below.
Gyms & Fitness Centers
50% indoor capacity
Facial coverings must be worn upon entering and exiting the facility
Enhanced sanitation protocols
Common-use amenities such as saunas, steam rooms, and showers must remain closed
Discontinue providing towels, heart monitors, personal fitness mats, blocks, bolsters, or similar equipment to customers
Summer Camps & Youth Activities
Use of facial coverings by children and adults
Social distancing
Enhanced sanitation protocols
Children must have their own set of materials.  Sharing of items between children should be prohibited as much as possible.
If a cafeteria or group dining room is typically used, serve meals in classrooms instead.
Note for Youth Sports Leagues utilizing City of Homestead Facilities: you must submit your plan to comply with the Miami-Dade County regulations to the City's Parks and Recreation Director Pedro Reynaldos (preynaldos@cityofhomestead.com).
Massage Studios & Tattoo Parlors
Social distance of six feet between customers unless they are from the same household
Only customers receiving service may be inside, unless they are a parent or guardian accompanying a minor child
Maximum of 10 individuals at the premises, or 50% building occupancy – whichever is smaller
Service by appointment only
Use of facial coverings, gloves, and single-use aprons by employees
Use of facial coverings by customers
Enhanced hygiene such as handwashing and hand sanitizer stations and cleaning of high-touch surfaces
Also beginning Monday, June 8, 2020, the City of Homestead's Roby George Park Pool, located at 201 SW 11th Avenue, Homestead, FL 33030, will be open Monday through Friday 2pm – 6pm and 10am – 6pm on weekends.  Capacity will be limited to 50 people at a time in 45 minute sessions.  For example, visitors would be able to use the pool from 2pm until 2:45pm and the next session would begin at 3pm.  This system allows for Parks & Recreation Staff to thoroughly clean all high-touch surfaces once per hour and ensures fairness and crowd control in light of ongoing COVID-19 social distancing restrictions.  Visitors will be permitted to re-enter consecutive sessions if there is enough space available.
The following parks are already open from 7am to 8pm for passive use such as open space picnics, recreational passing and catching in open areas, walking, jogging, biking, or rollerblading:
Blakey Park, 600 SW 14th Avenue, Homestead, FL 33030
Audubon Park, South Audubon Drive, Homestead, FL 33035
Mayor Roscoe Warren Municipal Park, 1400 East Palm Drive, Homestead, FL 33035
James Archer Smith Park, 300 NW 12th Street, Homestead, FL 33030
Homestead Sports Complex, 1061 SE 28th Avenue, Homestead, FL 33035
For additional information on COVID-19 in Homestead, visit www.cityofhomestead.com/coronavirus.  In addition, residents can call the City's Coronavirus Hotline 8am – 5pm Monday – Friday at 305-224-4438 or send questions via email to covid19@cityofhomestead.com.