William H. "Bill" Losner was my boss and very good friend for 43 years.
Bill Losner – husband to Doylene, father to Steve and Jeff, grandfather to Alex, Lizzie and Max - father-in law to Lori and friend to many, many others.
Bill was born and raised in Homestead.
He was a man of many passions and talents: Banking, Agriculture, Local History, Farm Worker Housing, Hospitality, Rotary Club, piloting his aircraft, fishing, his breakfast buddies, our community and anything mechanical.
His love of things mechanical surfaced very early in his life when he first got grease under his finger nails. As a measure of how good he was, he examined aircraft engines involved in accidents and wrote reports on his findings for FAA and NTSB investigations.
As a young teen, his favorite hangout was the Western Auto Store on Krome Avenue where he assembled bicycles at Christmas time. He repaired or re-built hundreds of aircraft engines and more than a few airboats, gladebuggies and Piper Cubs. The First National Bank had an electric generator from an old submarine. Because of Bill's skills it was kept in good shape and was used to power the bank after Hurricane Andrew in 1992.
According to his late Mother Bea, as a boy he brought home every stray dog he ran across. He had a lifelong love of dogs. Later, his yellow lab Chewy could be found at Bills feet in the bank and throughout his local travels.
Before social justice became a popular topic, Bill Losner practiced it. During the 1960s, Bill served on the Homestead Housing Authority Board during a critical time for local farmworker housing and for the growers who depended on it for an adequate supply of workers. He was very effective in lobbying for funding for the construction of homes for these working poor families.
He played the most important role in the establishment of Everglades Community Association, now Rural Neighborhoods – and one of our nation's leading providers of affordable housing for the working poor with more than 1,800 units of high quality housing throughout Florida. He directed the First National Bank of Homestead to provide the loan (when no one else would) that the organization used to take over the farmworker housing being abandoned by Miami-Dade County, because of its inability to effectively manage the property.
He served on the Miami-Dade County Fair Employment and Housing Committee. Without credit or fanfare, Bill paid the funeral expenses of bank staff and folks whose families could not afford to do so. His bank consistently received the highest rating given by bank examiners for making loans to the entire community and for other community support.
Long-time 1st National Bank board member and current Dade County Farm Bureau executive director Jim Pierce remembers Bill's generosity, "Bill supported every non-profit organization in South Dade. Not only in time, but very generously in money. Most of his support was publicly known, but much was not. When my children were in school, my wife went to Bill with every fundraiser event. He never asked "for what, he just asked "how much do you want?" He served on every community service committee and council that existed. He was a strong supporter of the agricultural community in South Dade and devoted countless hours to the protection of South Dade agriculture. Most importantly, he was my friend."
Bill began his banking career as a teller, learning the business from the ground up. In 1960, he left the family bank and started a twenty year career at the Bank of Perrine where he became President in 1974.
In 1980, he returned to 1st National Bank of Homestead. He served many roles in banking including: The Miami Branch of the Federal Reserve Bank of Atlanta, the Florida Bankers' Association Director, and the Florida Community Bankers' Association director. His work was rewarded by being named the Florida Community Banker of the Year.
As Hurricane Andrew approached, he made sure many employees were secure in the bank's main office and as the sun rose on August 24, 1992, he borrowed a neighbors front end loader to clear roads in his efforts to reach the bank. He set up housing for the many members of the bank staff who lost their homes and converted the board room to a free employee commissary.
Bill and Doylene became avocado grove owners, but even before then, Bill had an abiding concern for the future of farming in Miami-Dade County. He served on the Dade-County Farm Bureau for many years as well as an emeritus board member of Dade County Agricouncil – both advocate groups for local agriculture. If there was an agricultural support committee Bill Losner served on it. Land use was one of his major concerns. He served on the Miami-Dade Ag Land Retention Committee, the Miami-Dade Planning Advisory Committee, the Miami-Dade Water Resources Advisory Committee, the Miami-Dade Ag Practices Committee, the Florida Avocado Administration Committee, Farm Share Board of Directors, and the Florida City Farmer's Market Advisory Committee.
As a result he was named the Agriculturalist of the Year by the Homestead/Florida City Chamber of Commerce.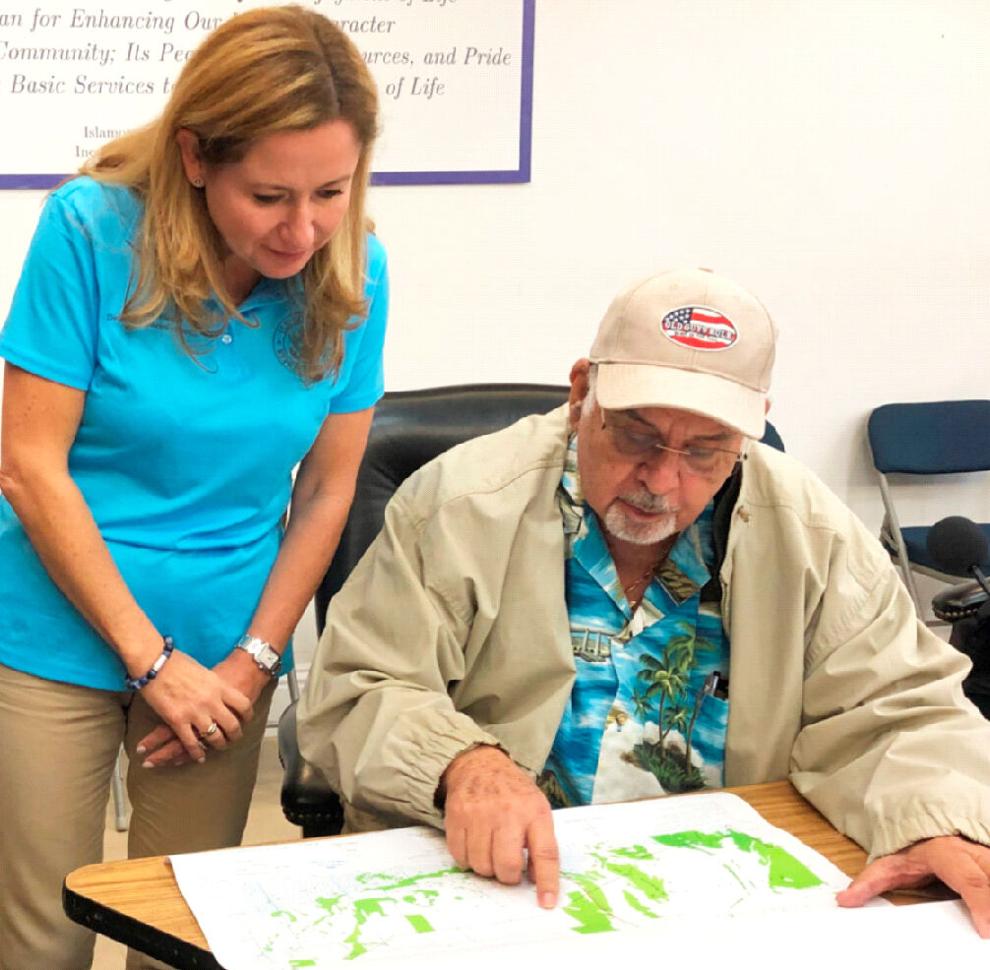 Economic Development projects he served on included: Miami-Dade Industrial Development Authority, Greater Homestead/Florida City Chamber of Commerce, South Dade Planning Development Work Group, Vision Council Board of Directors and as a funder, Biscayne Bay Regional Resources Coordination Committee, and Homestead Air Reserve Base Joint Land Use Study Committee.
Bill ran for office and won as the Miami-Dade Community Council District 14 Representative when the county was striving to push decision making to a level below county commissioners. Bill campaigned hard and was at every meeting representing Far South Dade County interests.
Bill's passion for local history is not as well-known as his other passions. When he set up the Pioneer Room at the then First National Bank of Homestead he began the collection of photos depicting Homestead, Florida City and Redland history. Because of his work, the Florida Pioneer Museum began to also collect and exhibit old photos of our area. When the bank was sold, Bill took the local history photo collection out of the deal and donated these readily displayable photos and display racks to the Homestead Town Hall Museum where they immediately became the visitors' most popular exhibit. He also air conditioned his private warehouse to preserve the very large Pioneer Museum photo and memorabilia collection.
While Rotary Club president he and his secretary compiled the Rotary Club history which essentially became the history of our community because of the Club's participation in most important community events throughout local history. He also had led the Rotary effort to restore the Pioneer Museum buildings.
In the field of education Bill served on the Florida International University President's Advisory Committee and the Miami-Dade College Homestead Campus Advisory Committee and on the Homestead Campus fundraising committee.
Bill influenced South Dade County transportation as a member of the Miami-Dade Transportation Advisory Committee and the Homestead General Airport Study Advisory Committee where his flying skills proved useful.
Bill bought Coca-Cola beverage trailers and had large smokers and large BBQ grills fabricated so he could lend them out to churches and other groups doing fund raising. He loved smoking meat in the enclosed cooker and his son Steve inherited this skill and joy from Bill.
During his Chamber of Commerce presidency, Bill established Pioneer Days as a two-week community celebration of our history and the Homestead Rodeo Association of which he was a member. Bill has been the local chamber of commerce Homestead Citizen of the Year as well as the Civitan Homestead Citizen of the Year and has been recognized for his work with a myriad of community organizations.
Additionally he served the community as a member and chairman of the Military Affairs Committee, and a trustee of the Seminole Theater. Bill also served on the James Archer Smith Hospital Board.
But no organization received more financial support from Bill than did the Woman's Club of Homestead. With Bill, Doylene and Steve have made the club almost a Losner family project.
In 1997, the downtown Homestead Park was named to honor the entire Losner family and Bill recently made a significant donation to Homestead Hospital which named the lobby rotunda for his grandparents, Max and Lizzie.
William H. Losner – one of a kind!!