Termites cause $5 billion a year in damage to structures across America, so it's important to be aware of them, identify them and know how to find and fight them.
On top of their ability to destroy, Florida has the highest number of termite species in the continental United States — 21 established species making colonies in homes and in trees. This makes for plenty of year-round research at the University of Florida Institute of Food and Agricultural Sciences (UF/IFAS).
With Termite Awareness Week 2021 being in March, some people might mistakenly think termites are only busy during this time of the year. As research serves to further educate consumers on measures that can protect trees and property, the research performed at the UF/IFAS Fort Lauderdale Research and Education Center termite laboratory also serves to clear up those misconceptions that can cause expensive consequences for property owners while providing new insights on the latest termite trends.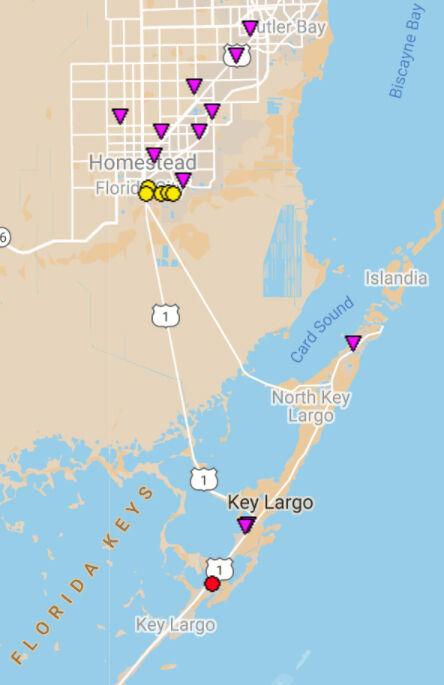 "The termite problem is changing in Florida. With some invasive species spreading, we are entering a new norm in terms of potential termite damage" said Thomas Chouvenc, an assistant professor of urban entomology at the research center in Davie. Chouvenc specializes in termite biology, ecology, evolution and pest control.
Scientists at the UF/IFAS lab are studying the different termite species that impact structures and trees in Florida to get ahead of these wood destroyers. While termites are often noticed during their swarming activity, colonies are actually always active and it is important to be proactive year-round in Florida to reduce the potential for damage to your home and trees and save money in the long run.
"Monitoring for termite activity and damage is a critical first step to early detection and preventing damage to trees and houses," Chouvenc said.
To get a closer look at where these termites are located, the team manages and monitors an interactive map at https://flrec.ifas.ufl.edu/termites-in-florida/termite-distribution/. Florida residents can see the distribution of all termite species, and its history in their residential area and throughout the state to help them possibly narrow down the type of termite detected in their area.
Additionally, the termite team at UF/IFAS Fort Lauderdale Research and Education Center regularly receives samples from pest control companies and homeowners throughout the state for identification and to record new ones. The identification service is free to all who submit.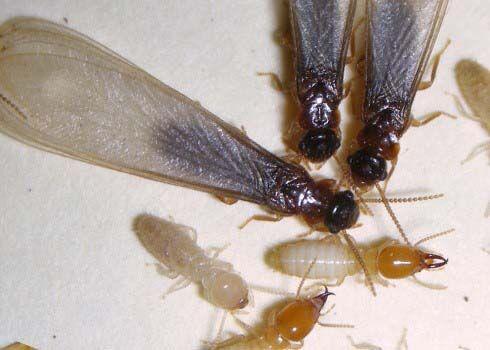 Starting early March, south Florida will witness large swarms of the Asian subterranean termites, an invasive species that swarms at dusk. The Asian subterranean termite, a tropical species for example, is very common from Key West to West Palm Beach. Colonies of this species can infest live healthy trees and forage underground for up to a hundred feet away from their central nest and eventually reach structures.
The Formosan subterranean termite will start its swarming activity in late April to early May. While they are similar in their biology and feeding habits to the Asian subterranean termite, the Formosan are now established in many localities throughout Florida and other southeastern States.
Both invasive subterranean termite species can establish their nest in large live trees, and colonies can reach several million termites. Because they can go undetected in the trees, they have time to grow providing an opportunity to expand their foraging territory in the ground before they proceed to a home through the soil. Therefore, while structures are at risk, trees are also taking a hit.
"In some Florida cities, we are in the process of irreversibly losing the quality of our urban tree canopy because we are losing trees that we cannot replace as these two termite species set up their colonies and feed within the trees," Chouvenc said. "You can't replace a 75-year-old pine or oak tree that has completely lost its structural integrity and becomes a hazard, especially during storms."
Finally, the West Indian drywood termite swarms will become active in April. This species establishes small nests inside a single piece of wood they infest, such as structural wood or furniture. With features that include iridescent wings, they belong to colonies that produce what is known as frass, a coffee-ground-like dropping, that is typically found around windowsills.
"If termites are found, seek expertise to first determine what type of termite exists in the property," said Chouvenc. "Homeowners commonly misidentify a flying ant as a termite or vice versa or misidentify the type of termite species they have in their home. Knowing what termite species you have before you seek treatment is critical because each termite species is controlled differently."
Residents and property owners are invited to send termite samples for identification to the termite team and to determine if structures could be damaged by the pests. Instructions for submitting samples can be found here: https://flrec.ifas.ufl.edu/termites-in-florida/send-samples/For more information about the termite team, current research being conducted by UF/IFAS, and general information on termites, please visit https://flrec.ifas.ufl.edu/termites-in-florida/