Among the many groups that provide scholarships to graduating seniors, one has the unique aspect of being the result of a high school reunion. In 2006, the Class of 1965 of South Dade Senior High School (SDSH) decided to get together on Tommy Guadagno's Ranch in Madison, Florida, a location about twenty minutes south of Valdosta, Georgia.
The reunion was such a success, it not only became a yearly March event, it steadily grew larger and they formally established The South Dade High School Homestead/Madison Reunion 501(c)3 as a non-profit organization. Members who wanted to contribute to the school in a meaningful way proposed creating an annual meritorious scholarship. The Board of Directors agreed and 2014 was the first year to award two students.
Among the eligibility criteria is a provision that applicants must be a
direct descendant from an SDHS graduate as in either great-grandparent, grandparent, or parent. (Legal guardian relationships also qualify).
A committee of five to six teachers oversees this process and chooses the candidate/candidates who best meet the criteria. To date, the number of
scholarships provided each year range from two to four depending on available funding. The original funding came primarily from the 1950s, 1960s, and 1970s classes as well as an annual auction. Since reunion attendance averages between 400-650, there have been some strong funding years. There are some donors from the 1980s and 1990s who also contribute.
Don W. Mosier, Jr., an honorably retired police sergeant with twenty-six years on the Metro/Miami-Dade Police Department, has lived in the area since he was in seventh grade. He wasn't aware of the reunion until a friend on Facebook told him about it. He attended in 2014 for the first time and as often happens, they were looking for volunteers for the Board of Directors. He stepped forward in 2015 and in 2017 became the Public Relations Director. "We've been able to award approximately $53,000 to seventeen students during these seven years," he explained.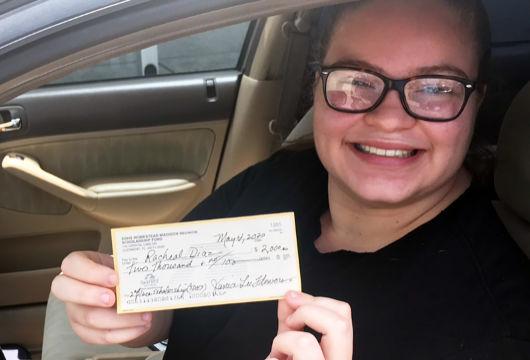 Racheal Diaz, one of this year's recipients, plans to be a physical therapist. Graduating in the top four percent of her class, she will be staying local as she was considering Miami-Dade College (MDC), Florida International University (FIU), or NOVA Southeastern University. Her mother is a graduate of SDSH.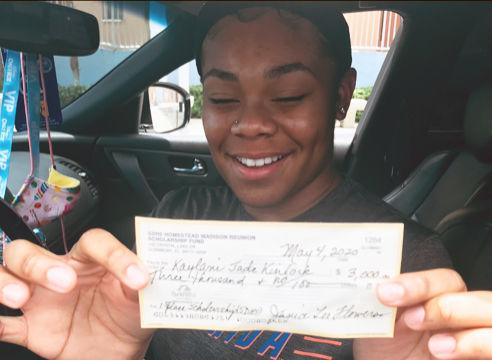 Kayalani Jade Kinlock, whose father was the SDHS graduate, will be attending University of Central Florida (UCF). Biology classes from high school have provided a foundation if biology and medicine work out as a career.
"All nine of our Board of Directors are South Dade alumni from the mid-1960s to the 1980s," Mosier said. "If anyone wants to donate they can contact me." Email: dwmosjr59@gmail.com
Information about the annual reunion, history, and news can be seen at the website, http://sdhsmadisonreunion.com