With November upon us, we think of good foods and treasured recipes to make memories for all of those we hold dear.
We all enjoy cooking delicious foods at holiday time and of course, everyone likes to put their twist on ole family favorite dishes.
Our recipe for Ginger Pork Tenderloin with a side of sautéed apples is just that recipe that you will want to repeat over and over again. Cornbread Salad recipe is will be on your list of favorites and it's even better the next day. It's different but once you try it you will love it.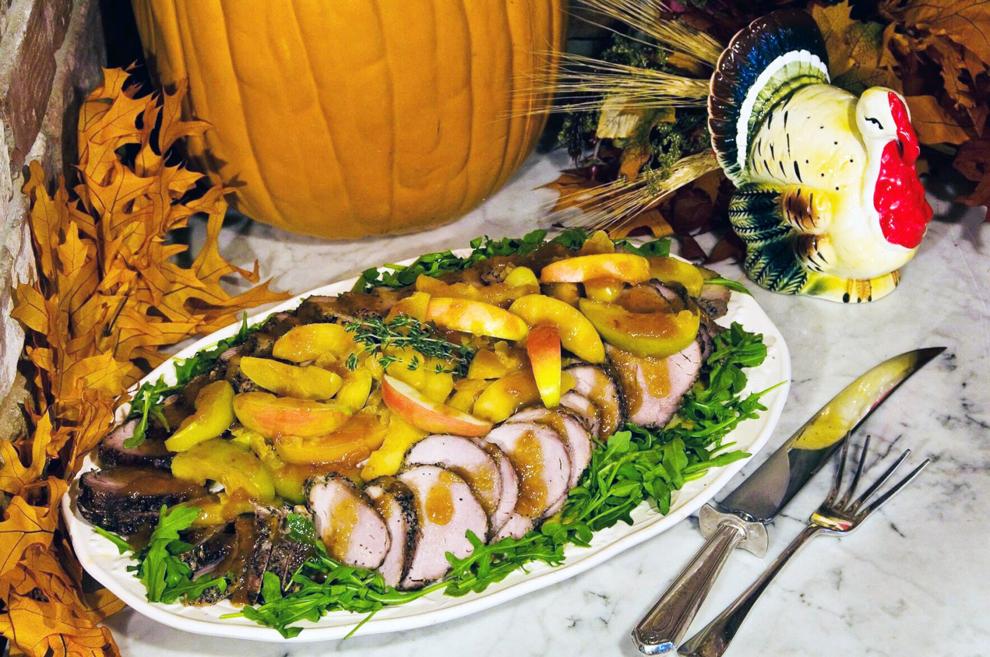 Ginger Pork Tenderloin
1 pound pork tenderloin (double this recipe if you are cooking two tenderloins)
2 tablespoons olive oil
1 teaspoon minced garlic
1 teaspoon dry mustard
1 teaspoon dry ginger
1/2 teaspoon salt
1/2 teaspoon pepper
Preheat oven 400°. Mixed together garlic, mustard, ginger, salt, and pepper. Roll pork tenderloin in this mixture covering completely. Brown pork tenderloin in a skillet in 2 tablespoons olive oil browning well on all sides. Remove from skillet. In oven proof pan place pork tenderloin in Oven and bake for 20 to 25 minutes uncovered. Don't overcook. Take out of oven and let rest a few minutes before slicing. So easy and so delicious. Serve with a side of sautéed apples (because it's Fall!) or just plain.
Sautéed Cinnamon Apples
Three to four red apples and three green apples
(Granny Smith for green and Rome, Fuji, Pink Lady, Honeycrisp for red) these all hold up well and don't turn to mush when cooking.
1/2 cup butter
3/4 cup white sugar
1/2 cup water
3 teaspoons cinnamon
Peel, core and slice apples. Melt butter in skillet and add apples, sugar, water and cinnamon. Simmer on low heat covered until tender and apples are caramel like. Serve over pork tenderloin.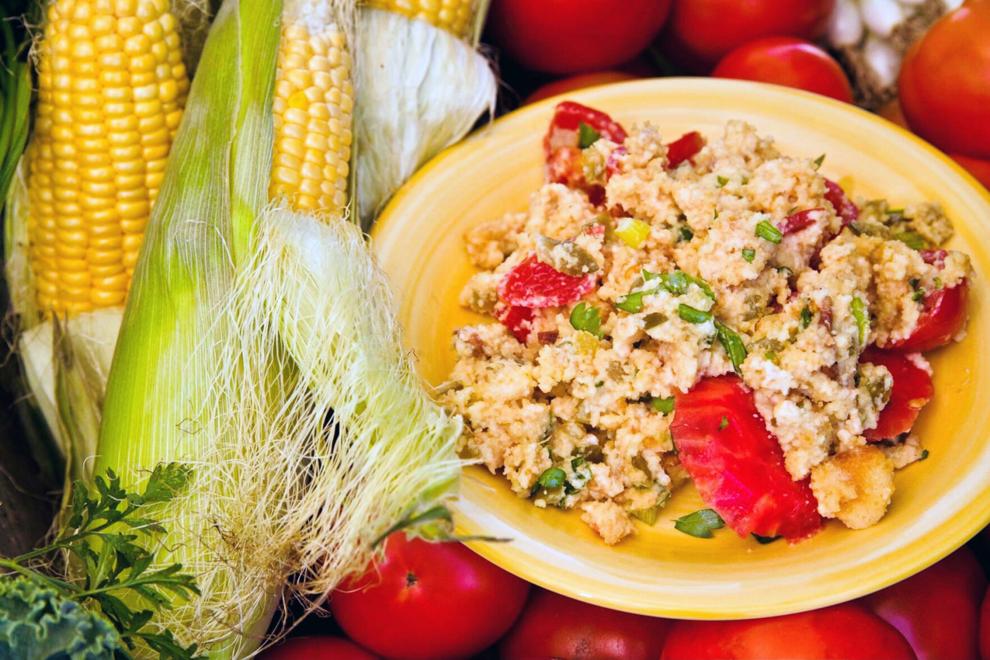 Fall Cornbread Salad
1 (12 ounce) package cornbread or recipe of choice
1/2 cup sweet pickle relish chunks
1/2 cup sweet pickle relish juice
1 pint cherry tomatoes cut in half
Eight slices of bacon fried and crumbled
One small bell pepper, chopped fine
1 cup mayonnaise
Cook cornbread as directed on package.
Cool completely. Crumble cornbread. Add in pickle relish chunks, cherry tomatoes, bacon, bell pepper.
Set aside. In separate bowl mix together pickle juice and mayonnaise. Pour over cornbread mixture and mix very lightly. Absolutely delicious!
A favorite of many I have served it to!
Tip: Don't forget to take advantage of the flavors of Fall!  Cinnamon, Nutmeg, Cloves, Pumpkin Spice are just a few that will give you that sweet flavor we enjoy this time of year.