"It's good to be back" was the sentiment voiced by many of the hundreds of garden-lovers who joined The Villagers for their recent Garden Tour. On a warm and breezy Saturday in March, after a two-year pandemic hiatus, The Villagers proved they hadn't lost their touch.
The "Redland Retreat" tour led visitors into the heart of Miami-Dade's agricultural community, The Redland. Participants could check in at Plant Creations or the Patch of Heaven Sanctuary.
Plant Creations is a family-owned nursery providing plant species native to southern Florida throughout Florida and the Caribbean. Visitors enjoyed wandering through the garden with lushly landscaped paths, a beautiful Miami Limestone grotto, and prolific displays of white Phalaenopsis orchids.
The Patch of Heaven Sanctuary is a not-for-profit 20-acre nature preserve, dedicated to conservation, reforestation, and education. Owned by Bruce and Joyce Chesney, the expansive property is a delight for the senses with delightful surprises at every turn.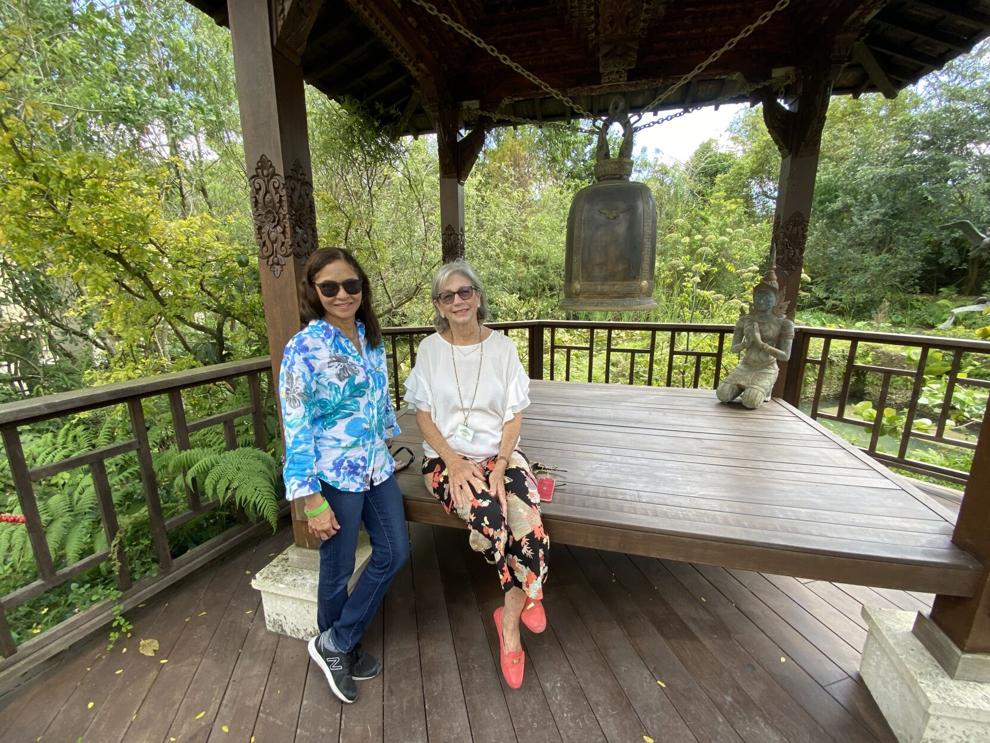 "You really have to see it to believe it," said tour-goer Don Elliott. "I've lived here all my life and had no idea something like this existed."
The hardwood forest has been restored with non-native species removed and native plants reintroduced. Wetland, lagoons, and ponds have been created and are enhanced by the addition of interesting and functional buildings to enhance utilization. Part of the property was originally owned by the Matheson family and the original buildings, including the strikingly tropical Main House and Cabin, have been preserved.
Proceeds from the event will be used to award university scholarships and grants supporting cultural and architectural sites and neighborhoods in Miami-Dade County.
"Thank you to all those in the community who have continued to support our Villager events," said President Loyda Lewis. "Without your generosity, many important historic sites and stories would have been lost forever."
The Villagers is Miami-Dade County's oldest historic preservation organization, founded in 1966. Through educating, advocating, fundraising, restoration, and documentation, the not-for-profit group has worked to support historic preservation. Grants have been awarded to more than 75 local organizations to fund over 150 projects. https://thevillagersinc.org/