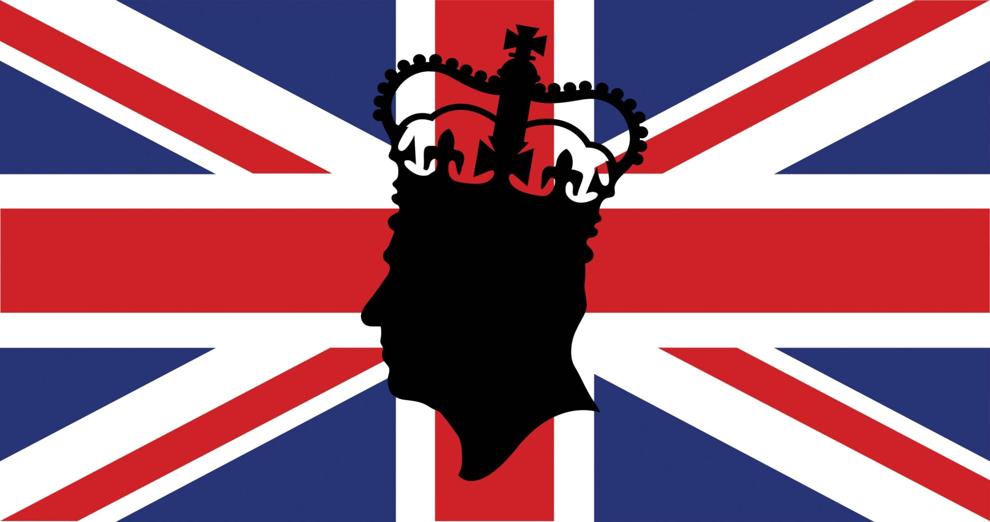 Traditions remain the same even when the families change.
The country is getting ready for the celebrations this weekend to mark the coronation of King Charles III. Thousands of festivities and events are taking place. Traditional local dishes are being prepared and shared with everyone. A few suggestions are to join in for a once in a lifetime memorable event and try some favorite foods that I enjoyed when I visited England. A coronation is both a symbolic ceremony and the physical act of placing a new crown on a monarchs head to continue the traditions of times past for the future reign.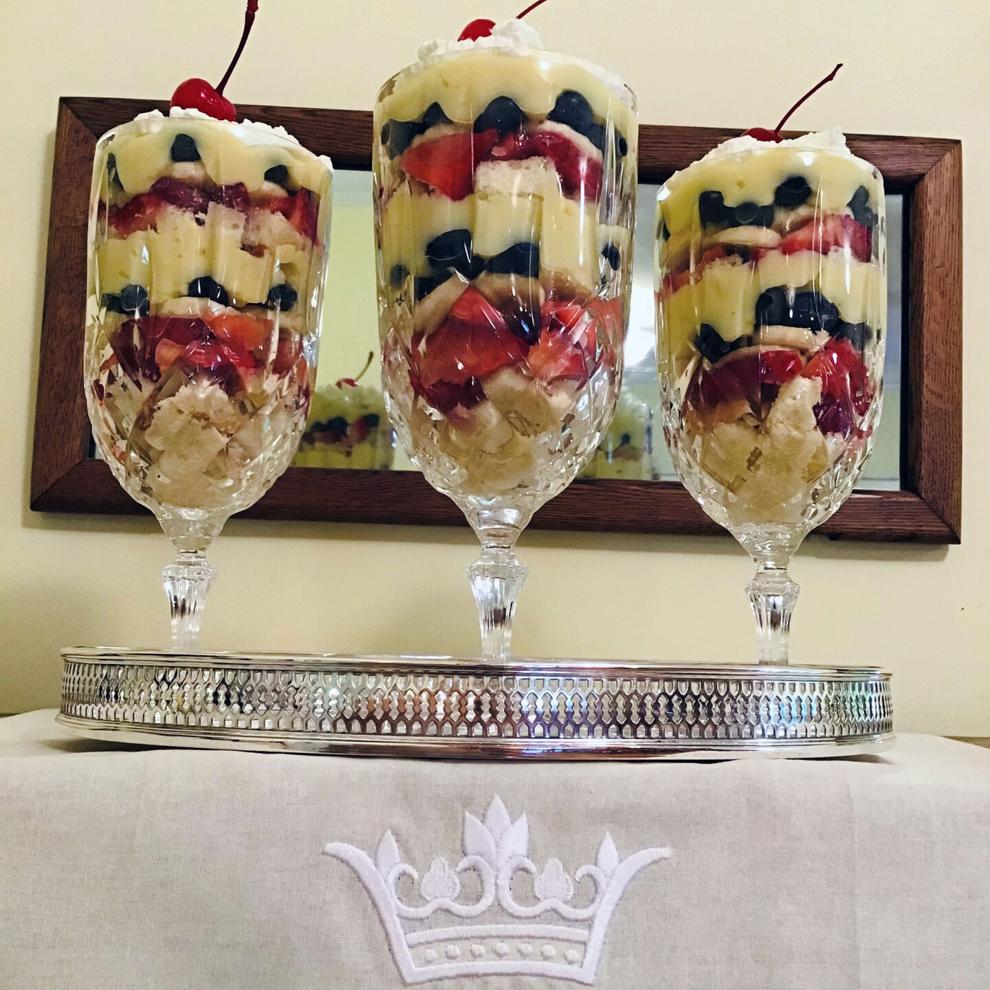 English Trifle
2 (8 or 9) inch white or yellow cake layers baked and cooled or you can use pound cake
2 pints fresh strawberries
1/4 cup white sugar
1 pint fresh blueberries
2 bananas
1/4 cup orange juice
1 package instant vanilla pudding mix ( 3.5) ounce
2 cups milk
1 cup heavy whipping cream ( whipped)
1/4 cup slivered almonds
Maraschino cherries
It is delicious and elegant looking layered in a trifle bowl or individual dessert glasses.
Sliced strawberries and sprinkle them with the sugar. Cut the bananas into slices and toss with the orange juice. Set aside. Combine pudding mix with milk and mix until smooth. Set aside. Cut the cake into 1 inch cubes. Use half of the cake cubes to line the bottom of your large trifle bowl, or divide your cubes up for your individual dessert glasses. Start by layering cake cubes, then strawberries, then blueberries, and then drained bananas. Spread pudding of the fruit. Repeat layers in the same order.
In a medium bowl whip the heavy whipping cream till stiff peaks form and spread it on top of your trifle or individual dessert glasses. Top with Maraschino cherries and slivered almonds.  I brought this recipe back with me and have changed it slightly at different times.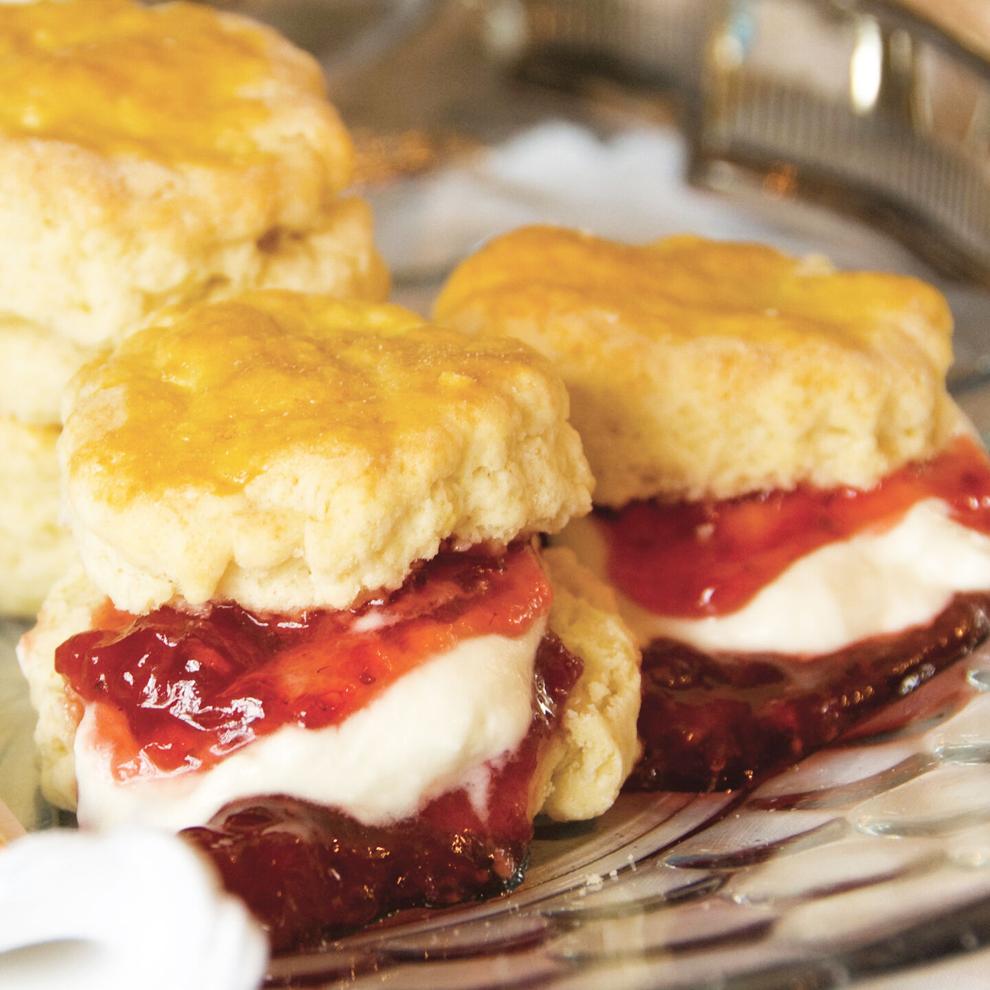 English Scones
2 cups all purpose white flour
2 tablespoons white sugar
1 tablespoon baking powder
1/2 teaspoon salt
6 tablespoons butter
1/3 cup dried currants, or chopped apricots, or chopped cranberries
1 egg beaten
1/2 cup milk
1 egg slightly beaten
In a mixing bowl stir together flour, sugar, baking powder and salt. Cut in butter until mixture resembles coarse crumbs. Stir in either currants, apricots, or cranberries. Add the first beaten egg and milk.
Stir until dough clings together. Pour out on lightly floured board. Pat dough, shape into the size of 9 inch round and cut rounds with a 1 inch cookie cutter.
Place cut rounds onto ungreased baking sheet.
Sides do not touch. Brush tops with other slightly beaten egg. Bake in a 425° oven for 10 minutes. Serve with clotted cream and jellies of your choice or lemon curd. Makes 16 scones. Worth the effort! They freeze well.
Clotted Cream
1 pint heavy whipping cream
1/4 cup powdered sugar
1 teaspoon almond flavor
Beat heavy cream with an electric mixer. Begin to add in powdered sugar. As the mixture begins to stiffen, add the almond flavoring. Beat until mixture hold shapes and forms peak. Will keep covered in the refrigerator for up to a week. Serve with warm scones.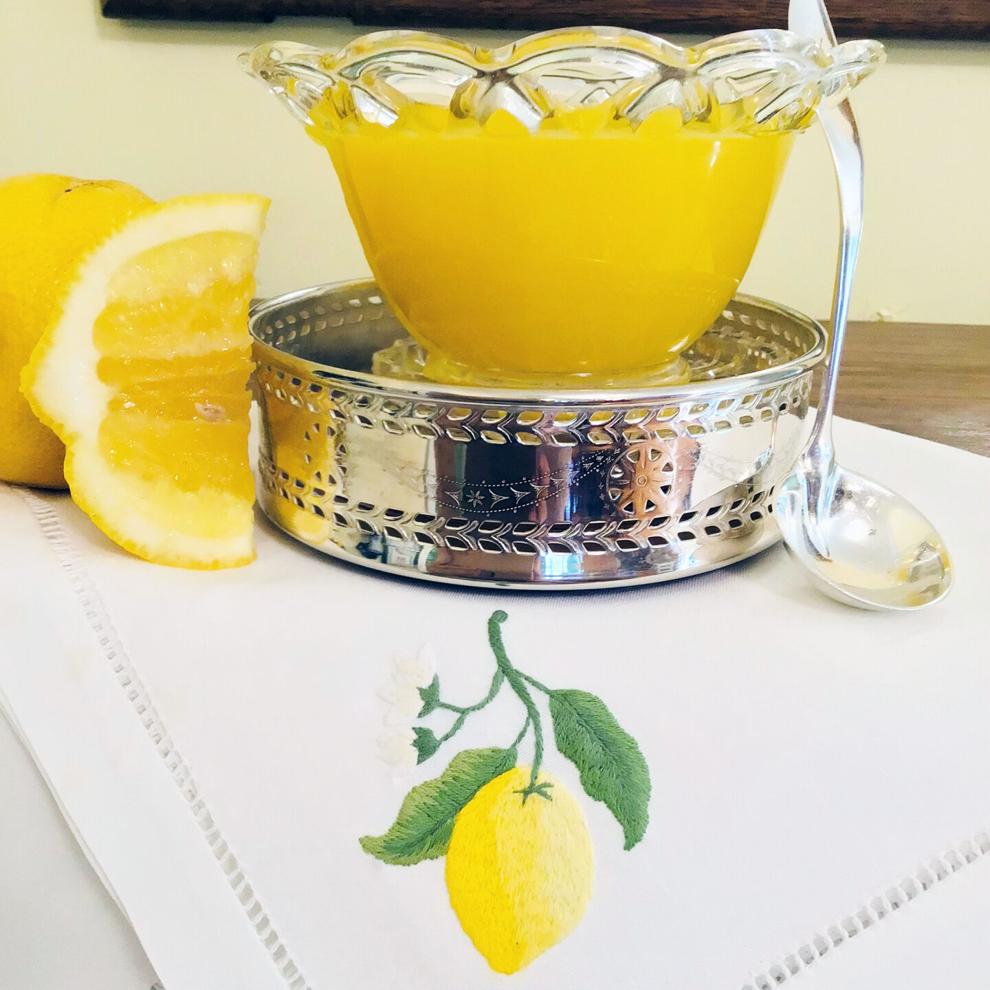 Lemon Curd ... and guess what? It's Microwavable!
3 eggs
1/2 cup fresh lemon juice
1 stick butter, melted
1 cup white sugar
Beat eggs in a glass bowl until frothy. Stir in lemon juice, sugar, and melted butter. Microwave on high for 3 minutes. Remove and stir with a wire whisk.
Microwave again for another 3 minutes. Remove and whisk again. Repeat if necessary and don't forget the mixture thickens as it cools. This will take anywhere from 6 to 8 minutes, depending on the strength and power of your microwave. The current temperature should be reached at at least 185°F. Mine took 7 minutes. Store in refrigerator for up to two weeks or maybe frozen. Serve warm or chilled with your scones. So yummy and easy!