Even though it's still a very hot Summer here in South Florida it's nice to have thoughts of Fall. Who doesn't love an easy chicken dish for dinner?
Top it off with a wonderful Fall-like dessert. These dishes are a perfect transition for all of us into Fall. The best part of both of these recipes is that they can be made in advance. Prepare the chicken dish in the morning, chill it, and bake it when you're ready. Serve it with a side of pasta or rice and you will have a complete delicious dinner. The cranberry dessert is so simple and easy to prepare and can be served for any meal. It's even nice to serve when you need a dessert to share and take to an event.
Chicken Broccoli Divan
Four or five chicken breast
One head fresh broccoli cut into florets
One can cream of chicken soup undiluted
One can cream of celery soup undiluted
1 cup mayonnaise
Juice of a half a lemon
1 teaspoon curry powder
Topping:
1 cup fresh breadcrumbs
1 cup grated Parmesan cheese
In a slightly greased 13 x 9 pan place broccoli florettes. Lay individual chicken breast on top of broccoli.
In a bowl mix together cream of chicken soup, cream of celery soup, mayonnaise, lemon juice ,curry powder. Stir. Spoon mixture on top of each chicken breast. Mixed together breadcrumbs and Parmesan cheese. Spoon on top of each breast dividing mixture evenly on chicken. Bake uncovered 350° for 55 minutes.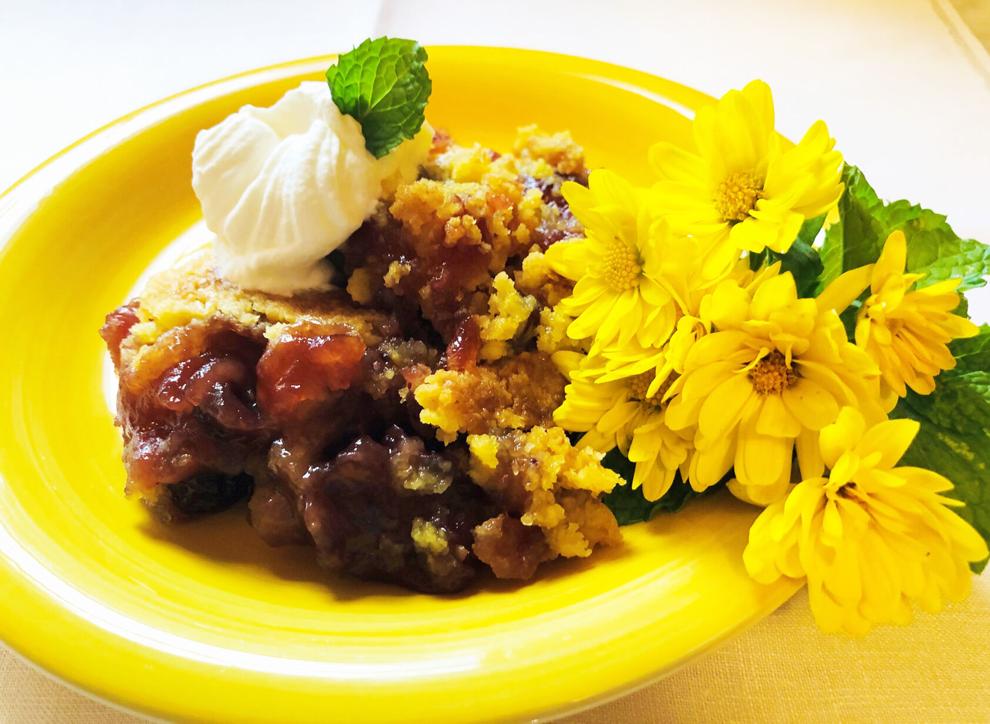 Cranberry Cobbler
One box Duncan Hines yellow cake mix
Two cans whole berry cranberry sauce
One cup melted butter
Preheat oven 350°. Spray a 13 x 9 pan with cooking spray. Spread two cans of cranberry sauce evenly into pan. Sprinkle dry cake mix on top of cranberry sauce. Pour melted butter on top of dry cake mix evenly.
Bake 50 minutes uncovered. Serve with whip cream or ice cream.
A delicious dessert to transition into Fall!