With our lovely South Florida weather we sometimes enjoy driving around savoring our Strawberry fields in bloom. It is that time of year when you can pick strawberries or just stop by local produce stands to purchase them along with other local fresh vegetables. Our unique recipes below are some we have enjoyed over the years when the season is in. Strawberry, Cucumber Salad is light, easy and refreshing. It goes along great with any coarse. The Strawberry, Lemonade is full of fresh ripe strawberries and topped off with the juice of zesty lemons. Strawberry Cobblestone Cake is wonderful served anytime and always good for a crowd ! Enjoy!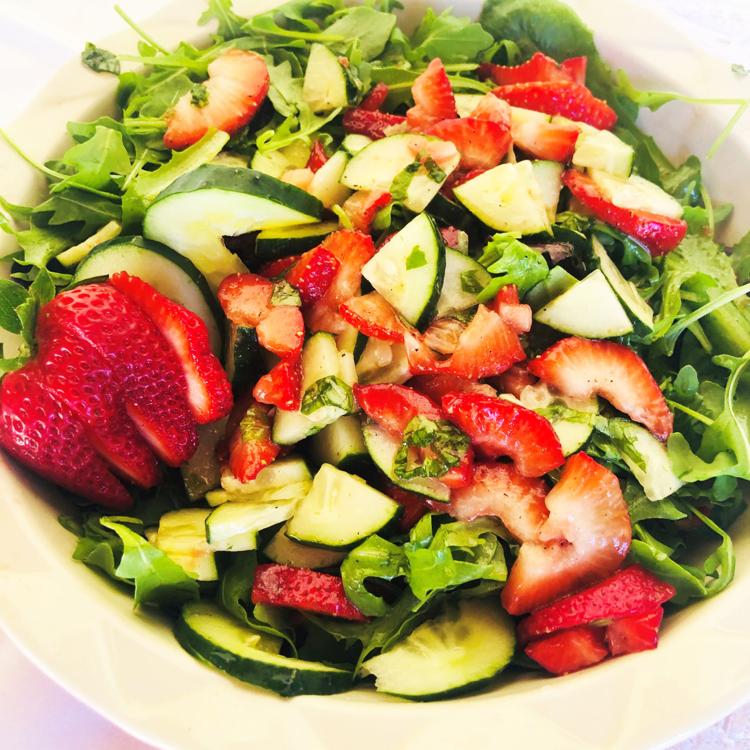 Strawberry Cucumber Salad 
2 cups salad greens of your choice (I used 1 heaping cup field greens and 1 cup arugula)
1 cup strawberries sliced
1 cup cucumbers sliced small
2 teaspoons fresh basil chopped
3 tablespoons fresh lemon juice
2 tablespoons olive oil
2 tablespoons honey
1/2 teaspoon salt
1/2 teaspoon pepper
Whisk together basil, lemon juice, olive oil, honey, salt and pepper. Toss strawberry's and cucumbers in mixture. Add in greens, toss lightly.
You may like to garnish with toasted almonds or pecans!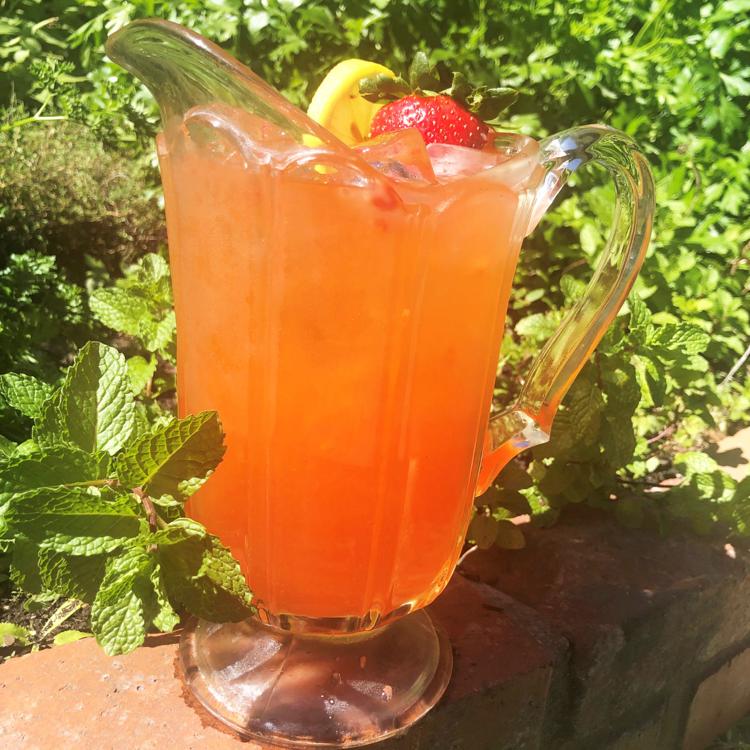 Strawberry Lemonade
1 cup white sugar
5 cups cold water
1 cup fresh lemon juice
1/2 cup fresh strawberries washed, diced and puréed. Strain puréed strawberries to remove seeds.
Mix together sugar, water , lemon juice and strained strawberries. Stir well. Serve chilled! Refreshing, delicious and pretty.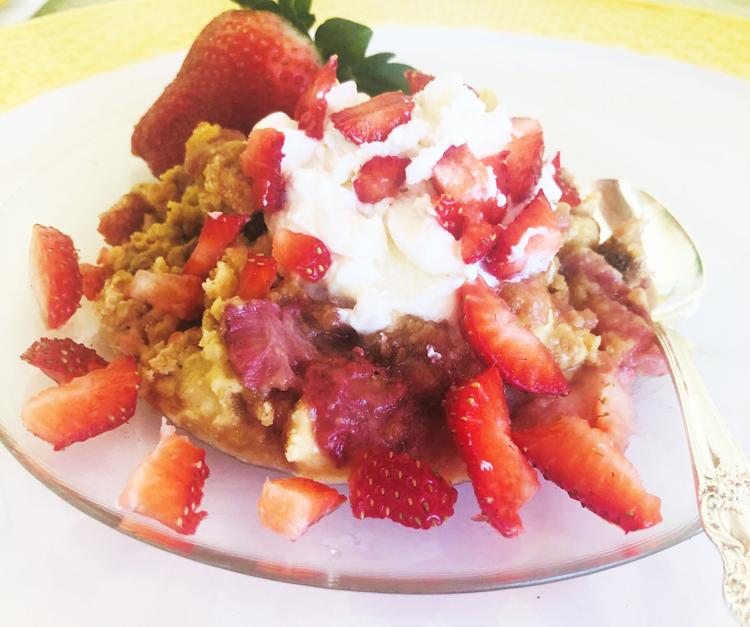 Strawberry Cobblestone Cake
1 cake mix any brand
1 and 1/2 sticks of butter melted
7 cups strawberries sliced
Whip cream or vanilla ice cream
Slice strawberries and place in ungreased 13x9 pan. Melt butter. Pour 1/2 of melted butter into strawberries in pan. Sprinkle dry cake mix on next. Pour remaining butter on top. Bake 350 degrees for 55 minutes. Serve with whip cream or ice cream. This dessert can be served warm or  cold.
Tip: Freeze fresh berries for later use washed rinsed and placed on cookie sheet. When frozen store berries in ziploc bag. Very useful for smoothies, sauces and desserts when the season is over.