Easter is just around the corner so we would like to give you some ideas to celebrate the holiday with some delicious desserts. Traditional Easter desserts tastes just as good as they did when you were young.  No Spring-Easter is complete without carrot cake. This is one of my favorite traditional desserts to prepare and serve. One piece of this homemade carrot cake with its fluffy buttery frosting is never enough. Of coarse,  we cannot forget coconut. This Crustless Coconut Cream Pie is so yummy and makes its own crust. It is so easy! Even hunting chocolate eggs is not enough for the chocolate lover. They will all want to taste this Four Layer Chocolate dessert before the day is over.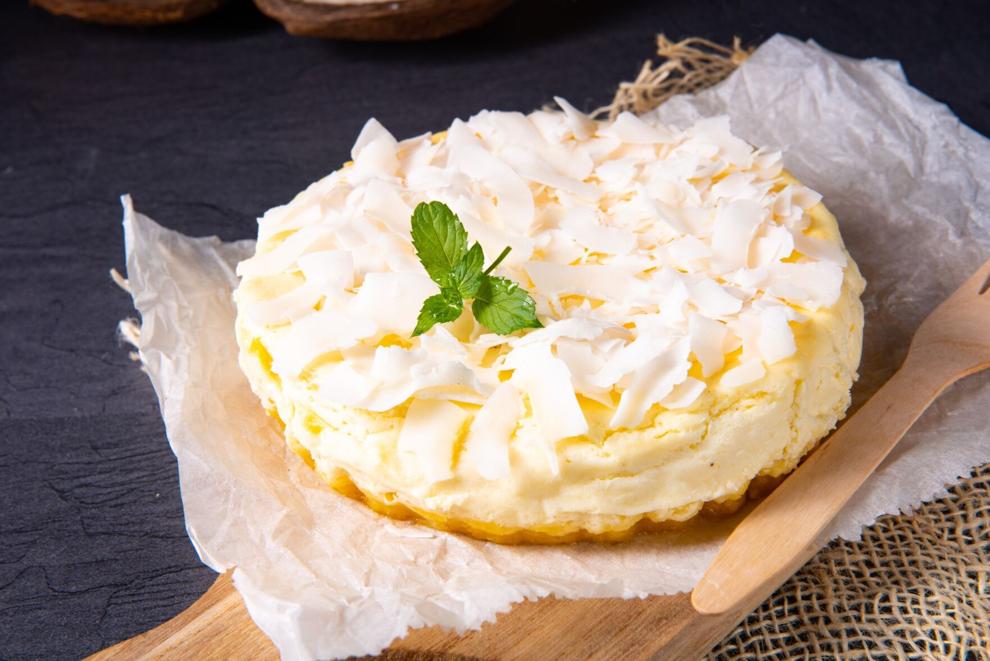 Crustless Coconut Cream Pie
1/2 cup self rising flour
1 cup white sugar
3/4 stick butter softened
1 cup whole milk
1 cup 1/2 and 1/2
1 teaspoon vanilla extract
1 1/3 cups flaked coconut (sweetened)
4 eggs beaten
Preheat oven 350°.. Lightly grease and dust with flour a 9.5 inch deep dish pie pan. In a mixing bowl combine flour, sugar, butter, whole milk, 1/2 and 1/2, vanilla extract, coconut, and beaten eggs. Mix well with a mixer. Pour into prepared pie pan. Bake 45 to 50 minutes until golden brown and knife inserted in center comes out clean. The pie will puff up but when you take it out of the oven and it cools the center of the fall, creating a crustless outer edge. You can sprinkle a little nutmeg on top before baking if you like. Serve with whipped cream. You can serve this pie warm or chilled.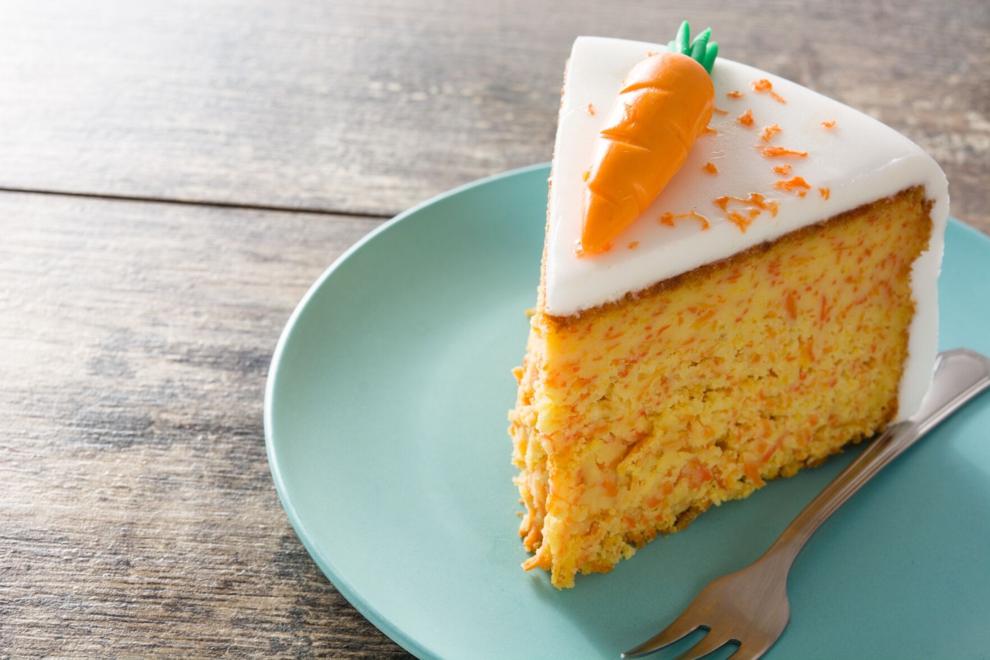 Carrot Cake with Cream Cheese Frosting
1/2 cups vegetable oil
2 cups white sugar
4 eggs separated
3 cups grated fresh carrots
1 (8) oz can crushed pineapple. Not drained
1/2 cup pecans chopped
3 teaspoon cinnamon
2 cups all- purpose white flour
2 teaspoons baking soda
1 teaspoon salt
Blend sugar and oil together. Add egg yolks and blend. Stir in carrots, crushed pineapple and nuts. Add dry ingredients. In another bowl beat egg whites with clean dry beaters until stiff peaks form. Fold into mixture.
Separate into three greased and floured 9-inch pans. Bake at 350° for 25 to 30 minutes until center tests done. Allow to cool.
Frosting
1 stick butter, softened
1 (8) ounce cream cheese, softened
1 box of powdered sugar
1 cup chopped pecans
Mix with mixer, butter, cream cheese and sugar in a bowl until smooth. Spread between layers and over top and side of cake. Garnish with chopped pecans. Cover and chill.
Four Layer Chocolate Dessert
Mix together:
1 cup all purpose white flour
1 stick butter
1/2 cup finely chopped nuts
Press into a 9 x 13" pan. Bake 15 minutes at 375°. Cool
Mix together:
1 package (8) ounce cream cheese
1 cup powdered sugar
1 cup whipped topping, Cool Whip (use large carton)
Spread over crust.
Mix two small packages of instant chocolate pudding with 4 cups of milk. Spread over cheese mixture. Top with remainder of whip topping in carton. Sprinkle with chopped nuts. Chill for a few hours before serving. Cut in squares to serve. Chocolate lover swill love this! Great for a crowd or to take to a party.