With Flu Season here nothing better than a bowl of Chicken Noodle soup. You can put this recipe in the slow cooker when you are busy and go about your day. When  you get back it only takes 20 minutes to finish your soup. Just toss in the egg noodles and cook them until tender.
Cut up your chicken and vegetables the day before and just pop all ingredients in your cooker when you leave home. It is an easy family dinner to make when you are not feeling well. This hearty soup can be frozen in containers to serve at a later time to take to a sick friend. Kids even love this Chicken soup recipe!
Chicken Soup
1 and 1/2 pounds boneless skinless chicken breast cut up into bite size pieces
3 carrots peeled and sliced
3 stalks  of celery sliced
1 onion diced
1 cup frozen green peas
8 cups low sodium chicken broth
1/2 teaspoon pepper
1/2 teaspoon salt
8 ounce package egg noodles
Place chicken and vegetables excluding green peas in crock pot. Add chicken broth and salt and pepper. Cook on high for 4 hours. Last 30 minutes of cooking time add noodles and green peas. Cook 20 to 30 minutes until noodles are tender. May substitute whole wheat noodles for egg noodles. You may need to add more salt and pepper.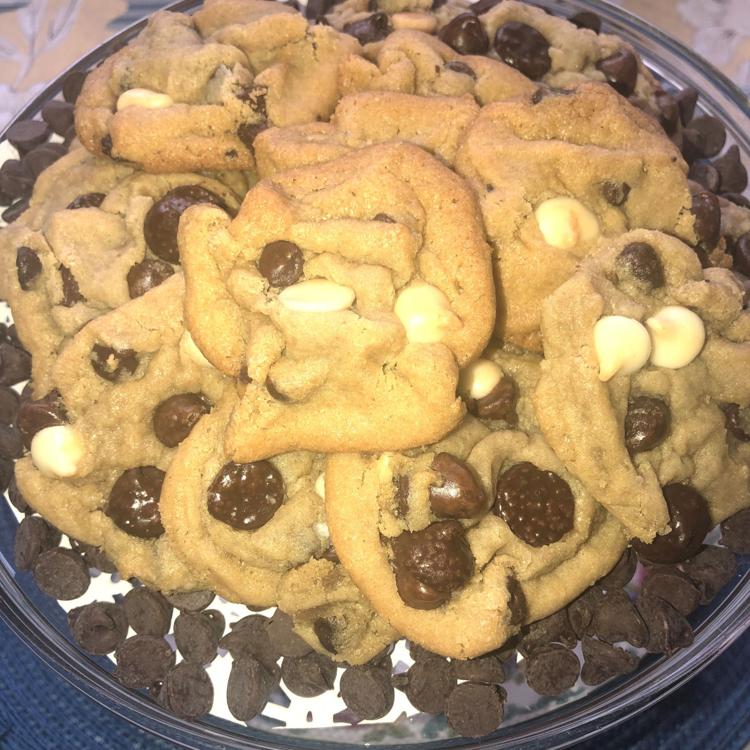 Feel Better Chocolate Chip Cookies
1/2 cup butter
1/2 cup white sugar
1/4 cup brown sugar
1 large egg
2 teaspoons vanilla extract
1 and 3/4 cup white all purpose flour
1/2 teaspoon baking soda
1/2 teaspoon salt
1/2 cup chocolate chips
1/2 cup white chocolate chips
Cream butter, sugars, and egg until creamy. Add vanilla. Mix in flour, soda and salt. Stir in chips. Scoop tablespoon size dough on parchment paper lined or greased cookie sheet. Bake 350 degrees for 10 minutes.
Tip: Top off this delicious soup with a salad and nice roll or cracker, great for drop by company luncheon.