With Summer behind us, we welcome the season and taste of Fall.
The cool days aren't upon us yet but we can still cook and decorate for Fall.
A recipe for Butternut Squash soup is just the answer to get you into a taste of Fall. This recipe is delicious and can be cooled and frozen in containers to serve at a later date. A wonderful Fall salad that goes well with this soup recipes is our Mixed Field Green salad with White Balsamic Vinaigrette.
It is filled with cranberries, mandarin oranges, delicious cheese and topped off with toasted almonds. Very Fall!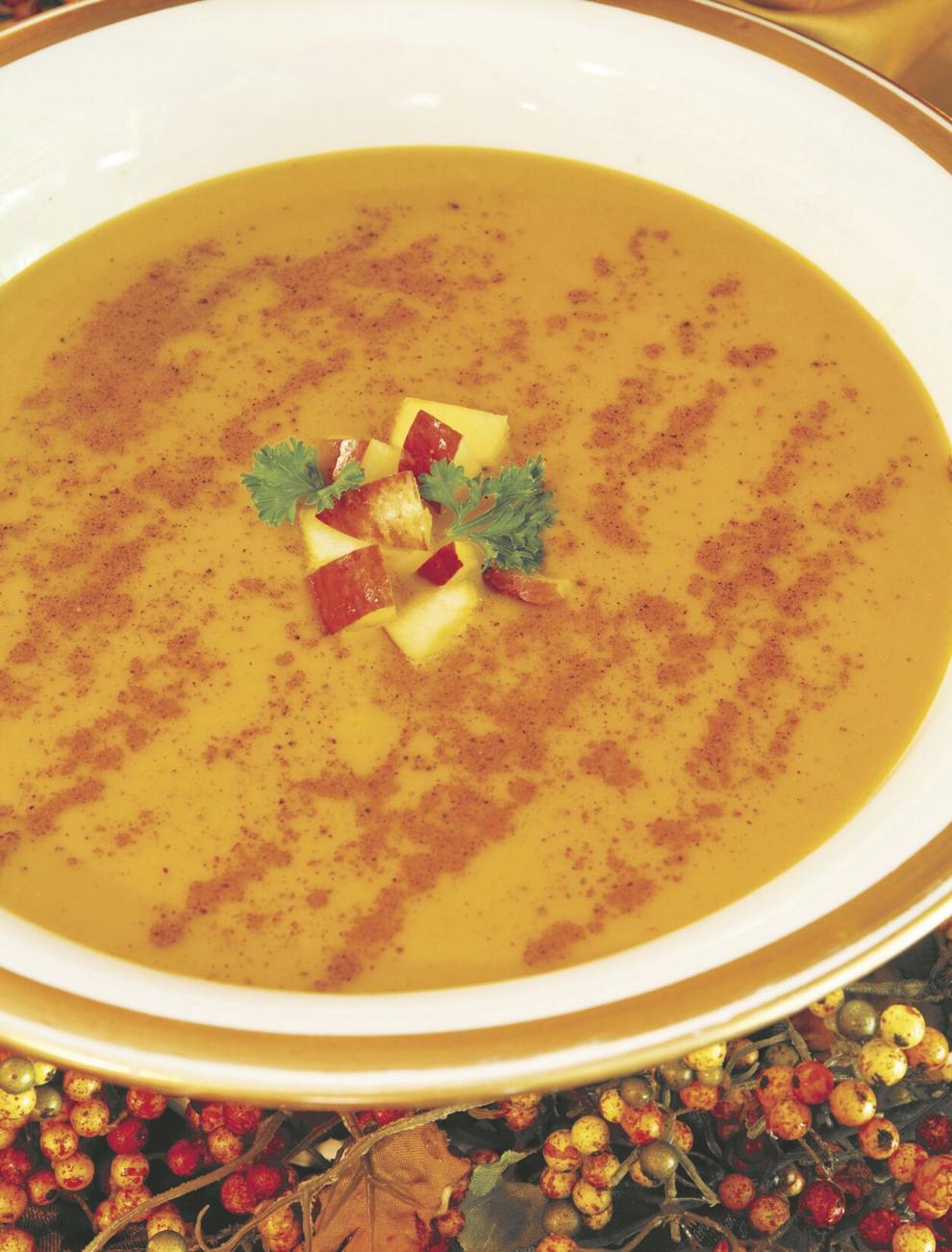 Butternut Apple Squash Soup
One stick butter, unsalted
1 pound butternut squash
1 very small chopped onion
3 red apples, peeled and diced
3 green apples peeled and diced
4 tablespoons white sugar
1 teaspoon nutmeg
10 cups chicken broth
Melt butter and sauté chopped onion until tender. Peel and chop squash
removing seeds. Add broth, diced apples, and squash to sautéed onions. Cook until tender about 20 to 30 minutes. Blend in a food processor to purée.Season with salt and pepper to taste. Serve warm.
Serve with sour cream and chopped parsley on top and a sprinkle of nutmeg.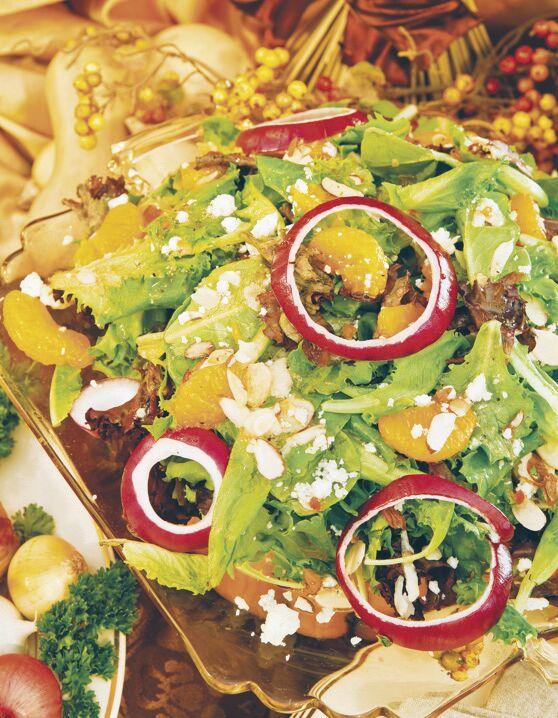 Mixed Field Green Salad with White Balsamic Dressing
One package of mixed field greens (about 4 to 5 cups greens)
1 cup dried cranberries
1 small purple onion, sliced into rings
1 can mandarin oranges, drained
1/2 cup crumbled Gorgonzola cheese on top
White Balsamic Dressing
2/3 cup olive oil, extra light
1/3 cup white balsamic vinegar
3 tablespoons honey
1 teaspoon garlic chopped
1 teaspoon grainy mustard
Optional: 1 tablespoon lemon juice, lime juice, or Keylime juice (I use lemon juice)
* Adjust honey if you like more
To Toast Almonds:
Spread 1 cup sliced almonds in single layer on a baking sheet. Toast at 300° for 10 minutes until light brown. Toss almonds onto salad when cooled.
Tip: Different vinegars may be substituted for the white balsamic vinegar for different salads of your choice. Suggestions are raspberry vinegar, champagne vinegar, tarragon vinegar, blackberry vinegar. I use this recipe for many different salads, just changing vinegars.
All of the different vinegars recipes are delightful!