It's Lobster time again in South Florida. Even in this difficult time, people still enjoy the sport of lobster diving. Change up your every day sides from the usual fries or vegetables with these Golden Corn Fritters. They are a perfect complement to your Lobster catch. This simple Seaside Avocado Salad with Lobster chunks is great by itself or you can add any of your other of your favorite seafoods to toss and enjoy as a meal.
A Lime Dessert is always a must to top off your Seaside meal. Our Key Lime Cooler slice is an amazing, fresh, end to your Lobster diving day. Remember, and ocean breeze puts a mind at ease!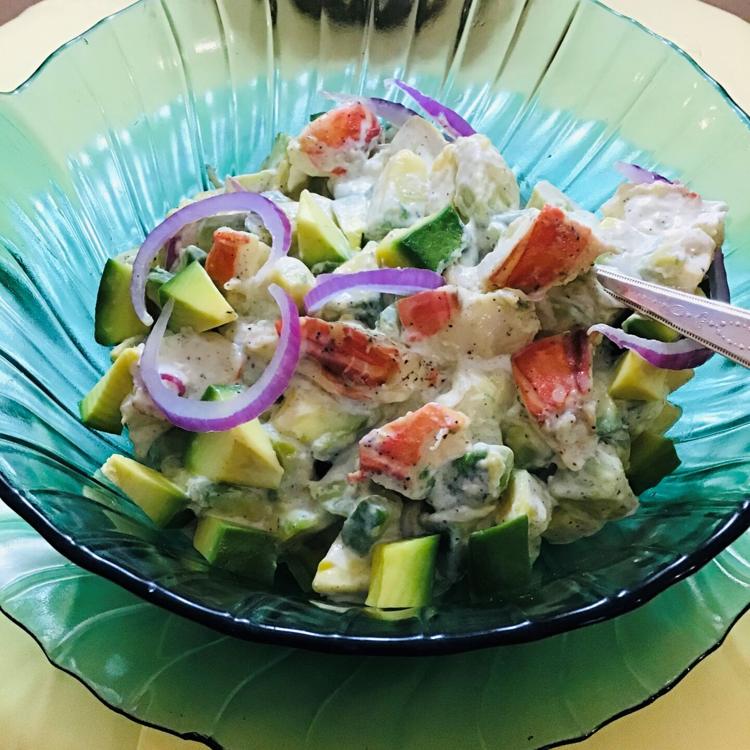 Seaside Avocado Salad
Four avocados cut into bite-size pieces
1/4 Purple onion sliced very thin
One lobster tail boiled and cut into bite-size pieces
1/2 cup mayonnaise
1/4 cup lime juice
1/2 teaspoon salt
1/2 teaspoon pepper
In bowl combine together avocado, onion and cut up lobster tail. Set aside. Mixed together mayonnaise, lime juice, salt and pepper for dressing. Stir until smooth. Combined with mixture of avocado, onion and lobster. Chill to serve.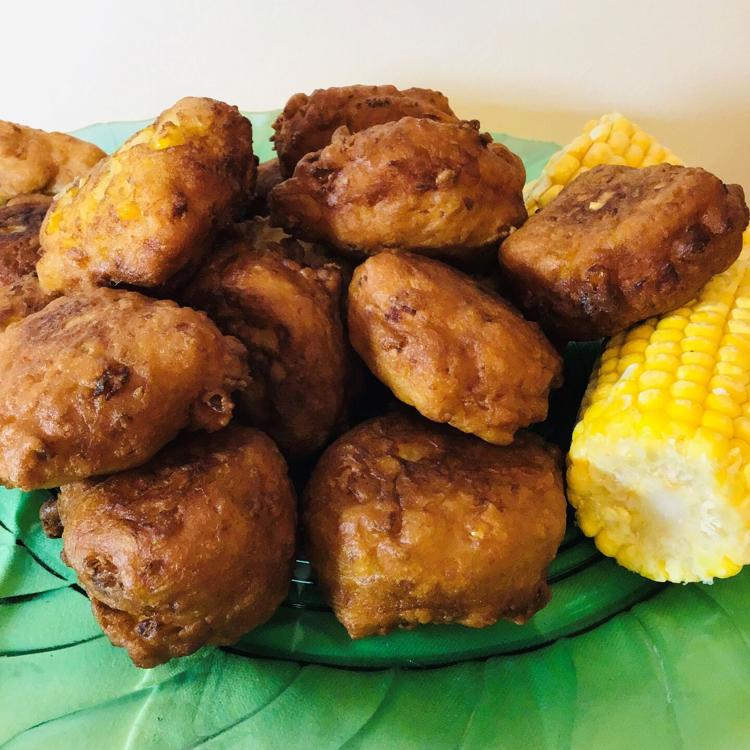 Golden Corn Fritters
1 1/3 cup all purpose flour
1 1/2 teaspoons baking powder
1/2 teaspoon salt
1 (17 ounce) can cream-style corn
1 egg, slightly beaten
2 cups vegetable oil
Sift together, baking powder and salt. Mix cream-style corn and egg; add to dry ingredients combining well. Heat vegetable oil in a large skillet over medium high heat. Drop batter by tablespoon into corn oil one layer at a time. Fry about two minutes on each side until golden brown. Drain on
absorbent paper. Sprinkle with powdered sugar for an extra special look! Serves 6 to 8. Wonderful!!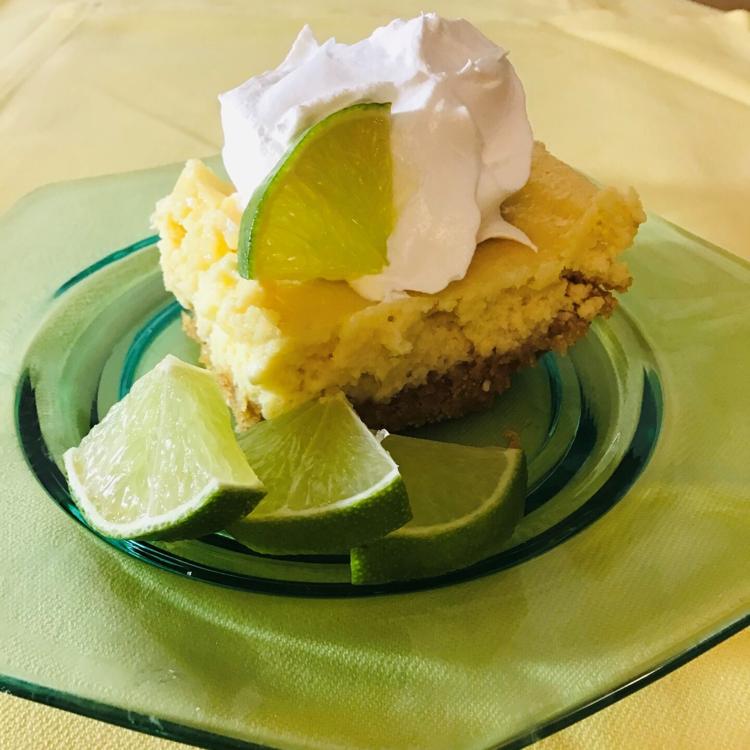 Key Lime Cooler Slice
Crust:
6 tablespoons melted butter
1/4 cup sugar
1 1/4 cups Graham Crackers
Crumbs
Lime Filling:
4 ounce cream cheese
1 can Sweetened Condensed Milk
1/2 cup Lime juice
4 egg yolks
Preheat oven 350°. Mix together graham cracker crumbs, melted butter and sugar. Press into greased 8 x 8" square pan. Bake in oven for 10
minutes. Take out set aside. Mixed together 4 ounce cream cheese, Condensed milk, half a cup of lime juice, and four egg yolks.Beat until smooth. Pour over baked crust and return to oven for 20 to 25 minutes or until knife inserted in center comes out clean. Chill and cut into squares. To serve: top with cool whip or whip cream. Easy to prepare and delicious.