It's the Most Wonderful Time of the Year! Getting together with Holiday friends offers us the opportunity to share traditional, delicious, and cherished recipes handed down from generation to generation. Welcome this Holiday Season by serving the Queens Spiced Cider tea along with our two simple treats to make in advance and serve your family and guests. It's always nice to have a little festive holiday dessert on hand for that drop by friend! Remember, decorate the tree, play your favorite music, and enjoy the blessings of this Season.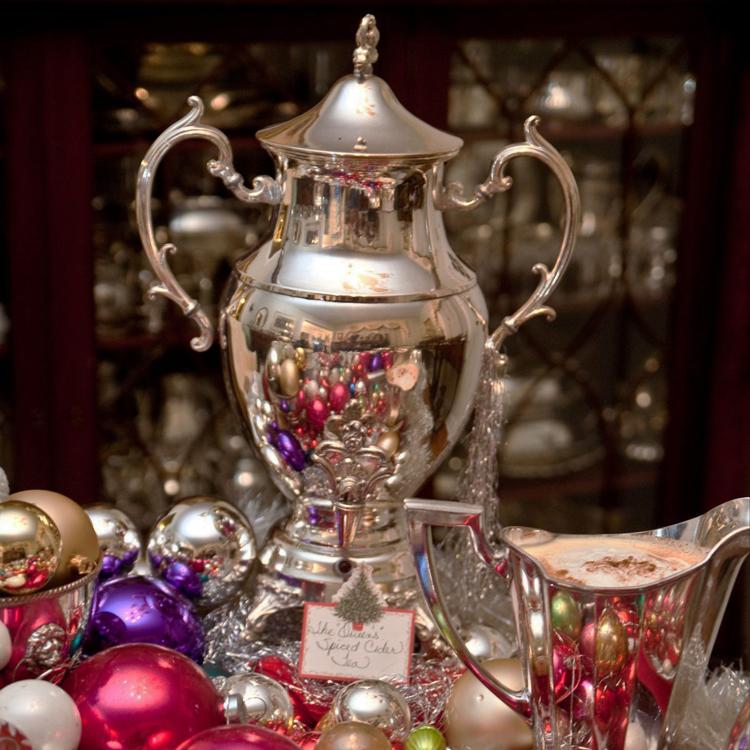 The Queens Spiced Cider Tea
4 cups Apple Juice
3 cups Pineapple Juice
2(12) ounce frozen cranberry concentrate
2 (6) ounce frozen orange juice concentrate
5 cups tea
8 cups club soda
Mix all ingredients together and serve in punch bowl, pitchers, or Samovar. Float orange slices and fresh mint on top for garnish. This beverage can be served hot or cold. Can be made in advance and stored in refrigerator. Serves 12. Pictured in Samovar for my guest.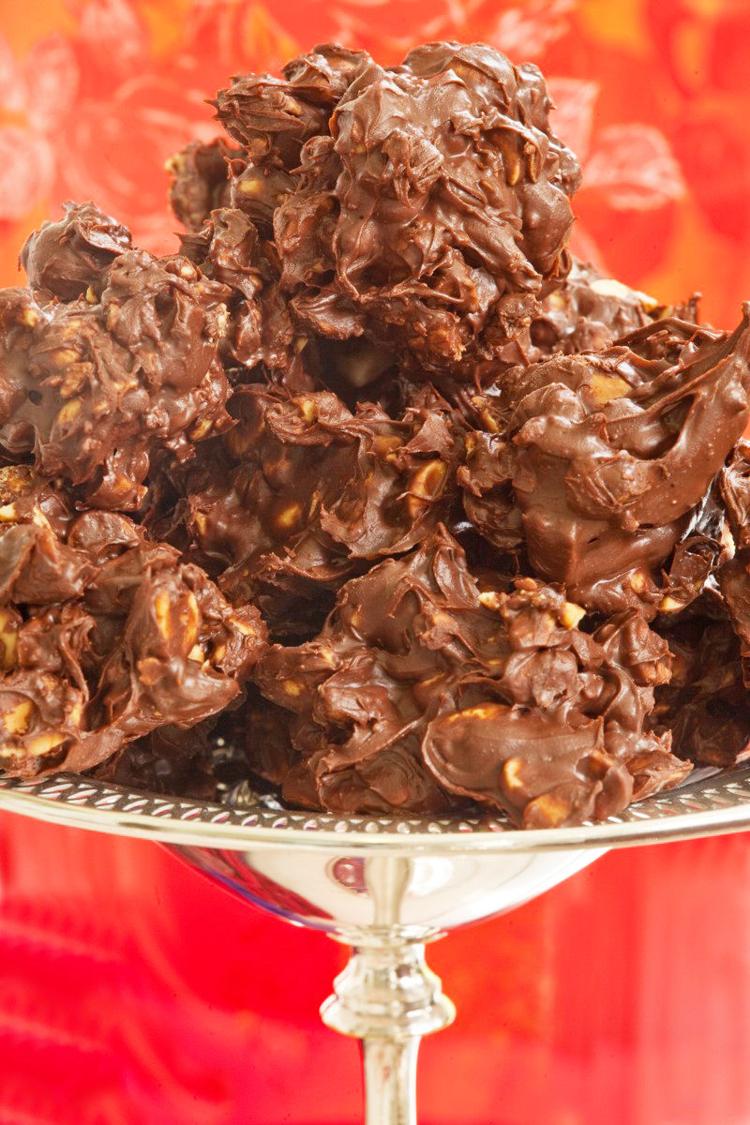 Chocolate Peanut Cluster Candy
12 ounces semisweet chocolate chips
12 ounces unsalted, or salted , dry roasted peanuts
Melt Chocolate in microwave oven on high for about 1  1/2 minutes, until smooth. Stir in peanuts. Drop by teaspoonful onto wax paper-lined baking pan. Refrigerate until set , 30 to 60  minutes.
Store in airtight container. This recipe is quick, easy, and no fail. Great to take as hostess gift!
Sprinkle white chocolate chips on serving tray and set candy pieces on top of chips. Makes a nice decoration for tray when serving.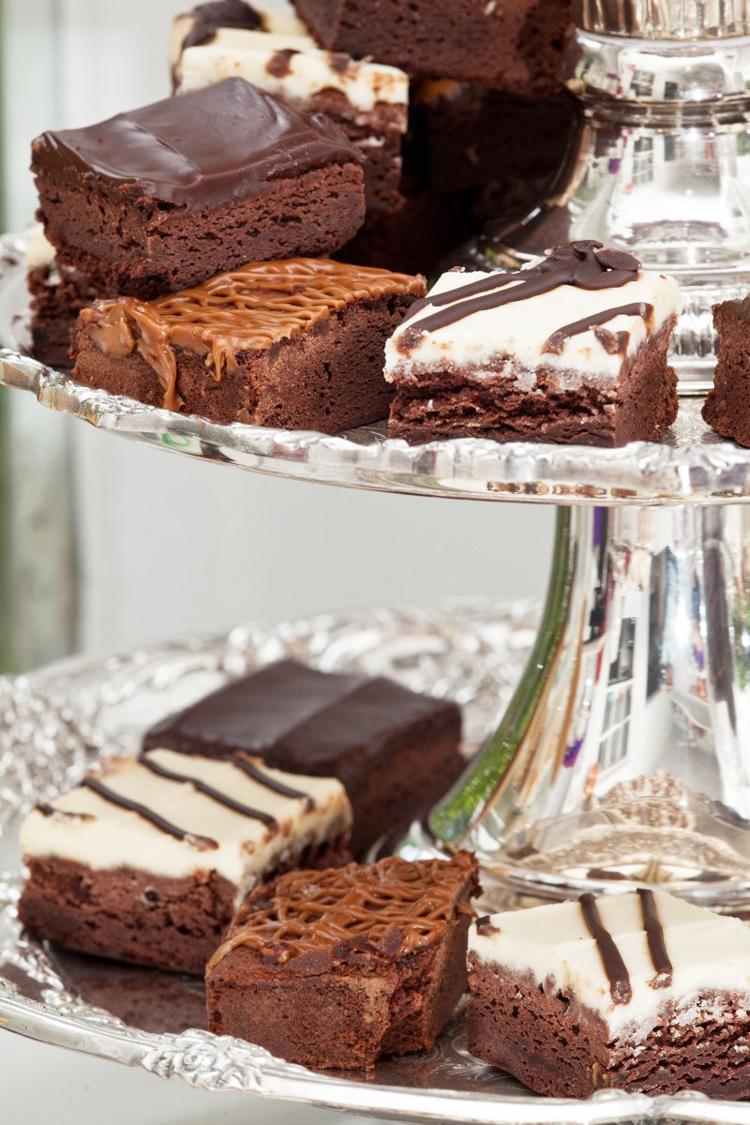 Chocolate Shortbread Cake Squares
2 cups white sugar
2 cups white all purpose flour
1 teaspoon baking soda
2 teaspoons cinnamon
2sticks butter
4 tablespoons cocoa powder
1cup water
1/2 cup buttermilk
2 eggs
1 teaspoon vanilla
1 cup powdered sugar to sprinkle on cut squares
Combine sugar, flour, baking soda, and cinnamon. Set aside. Melt together the remainder of the ingredients. Pour over dry ingredients and mix well. Bake in lightly greased 16 x 11 inch jelly roll pan at 400 degrees for 20 minutes. Cool. Cut into Squares and sprinkle with powdered sugar or frosting.
Frosting
1stick butter
4 tablespoons cocoa powder
6 tablespoons buttermilk
1box powdered sugar
1 teaspoon vanilla
In a saucepan. Combine and bring to boil butter, cocoa and buttermilk. Add 1 box of powdered sugar and 1 teaspoon of vanilla. Mix well. Spread frosting on cake, cool and cut into squares.
Tip:  Tie together  2 or 3 clusters of cinnamon sticks with your favorite Christmas ribbon and set on tray you serve this dessert on. Remember cinnamon in recipe! Looks festive on your tray!