Welcome this holiday season by making one or two simple treats in advance to have on hand for family and friends that drop by. Try and choose recipes that are easy to prepare and not too difficult for the time you have set aside for baking. If you do not bake often, you might want to purchase newer ingredients. Our Spicy Cheese Crispy's are a wonderful easy treat to make to have on hand or for a drop off gift. They freeze well and hold perfectly to wrap up for later gift giving. Cinnamon Candied Pecans are just the right make in advance also. You can use Pecans or Walnuts. Both work great! It is also nice to write the recipe on a note card and tie it on your gift for the person that you are giving your homemade treats to. It adds a thoughtful touch!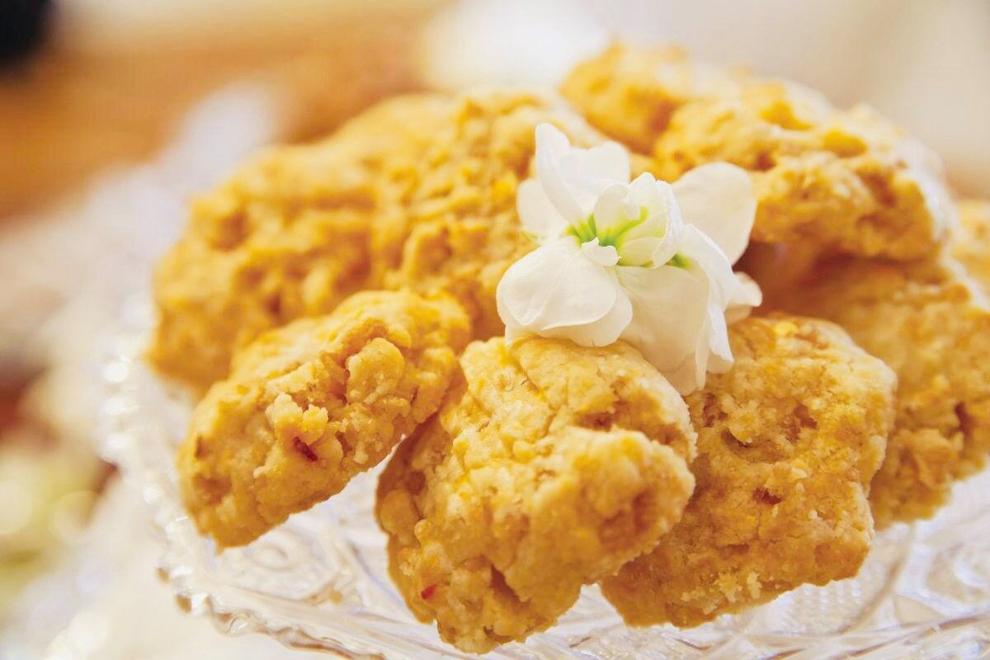 Spicy Cheese Crispy
8 ounce sharp cheddar cheese, shredded
One stick butter
One cup all purpose white flour
1 teaspoon crushed red pepper
One cup Rice Crispy cereal
Preheat oven 350°
Cream cheddar cheese and butter until well blended.
Sift in white flour and mix well. Add in pepper flakes, and fold in cereal.
Refrigerate dough overnight or for several hours. Drop from teaspoonful onto ungreased cookie sheet. Bake 12 to 15 minutes. So good! Cool before storing.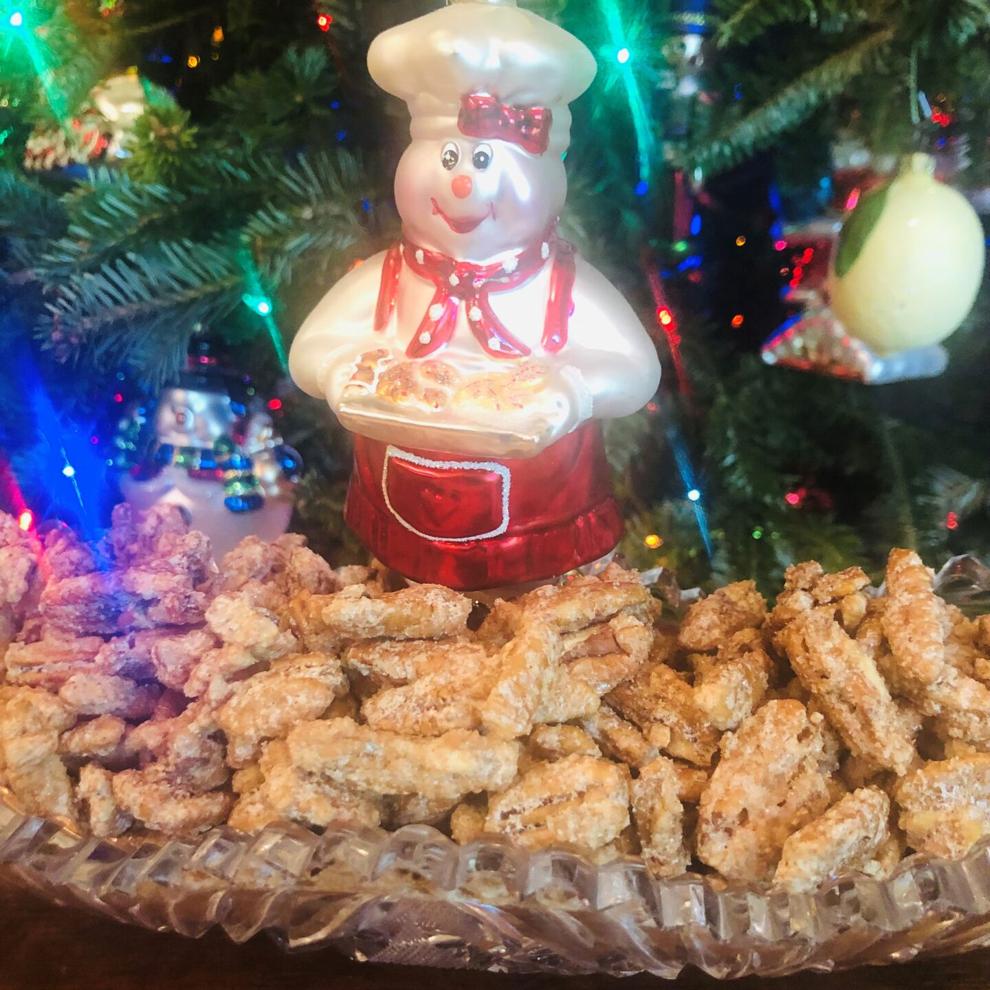 Cinnamon Candied Pecans or Walnuts
One egg white
2 1/2 cups of pecans or walnuts
1/4 cup brown sugar
1/4 cup white sugar
1 tablespoon vanilla extract
1 teaspoon ground cinnamon
Beat egg whites until fluffy. Add in vanilla and mix well.
Fold egg whites into pecans until evenly coated. Combine sugar and cinnamon. Sprinkle evenly over pecans turning to coat well. Spread onto lightly greased wax paper lined baking sheet.
Bake 1 hour in a 225° oven turning once halfway through baking time.
Store in a airtight container. Wonderful thoughtful gift, not too sweet!