Let's start the beginning of the New Year 2021 with a Seafood extravaganza.
After all the tree and trimmings we have enjoyed here are a few simple seafood recipes to celebrate the New Year. Happy New Year to all!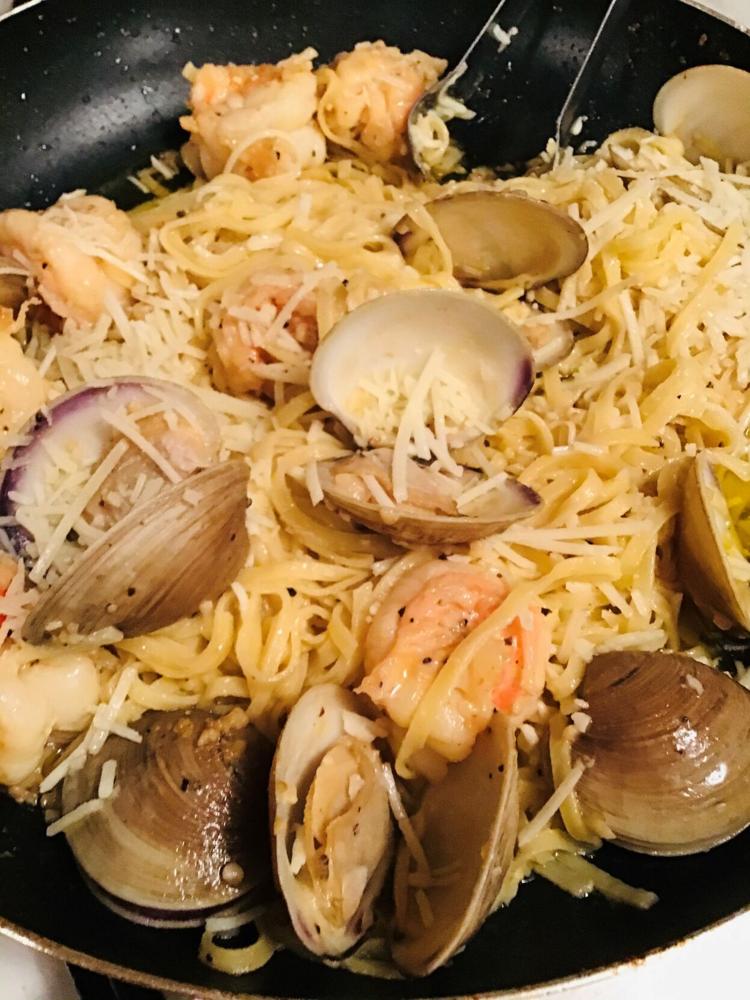 Shrimp and Clam Linguine
One dozen clams
1 lb. large shrimp peeled cleaned and deveined
1/2 cup of white wine
8 ounces package linguine
3/4 cup shredded Pecorino Romano cheese
2 tablespoons olive oil
1/2 stick butter
One and a half tablespoons minced garlic
Boil linguine, drain and set aside.
In skillet sauté 2 tablespoons olive oil, 1/4 stick butter 1/2 cup white wine, add clams.
Sautéed clams for five minutes until they pop open. Take clams out of sauté pan. Set aside.
Do not drain juices . Add garlic to juices and add other unused butter. Add shrimp and continue to sauté until shrimp turns pink on both sides.
Put clams back in pan. Add drain linguine to sautéed clam and shrimp skillet.
Toss lightly coating with juices. Sprinkle cheese on top and serve. Excellent!!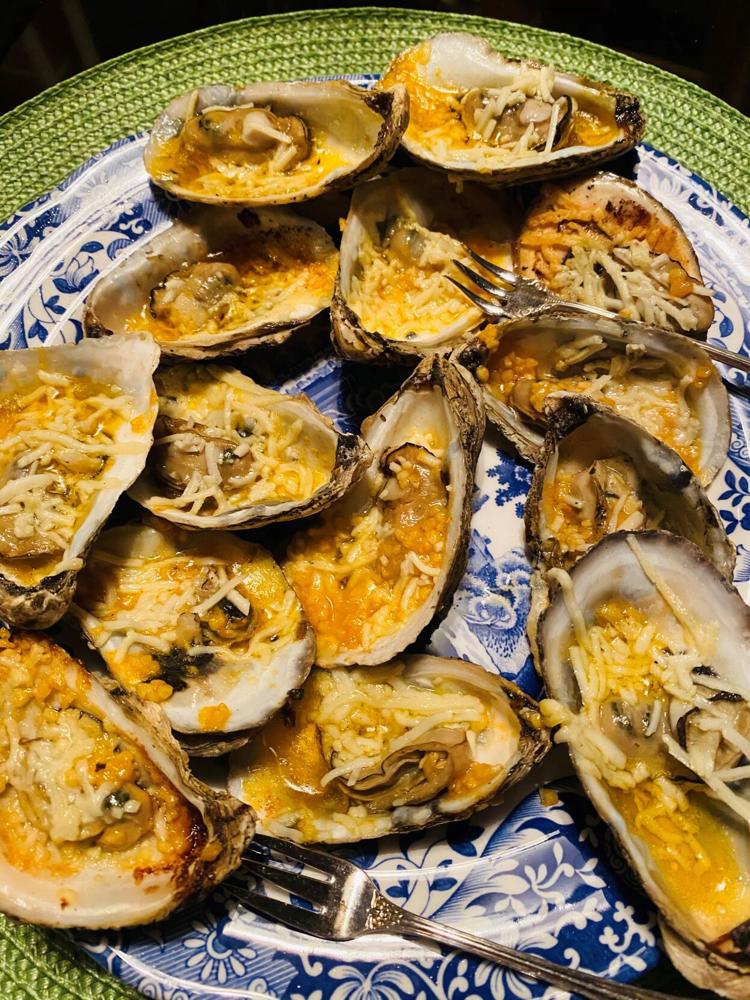 Grilled Oysters on The Half Shell
One dozen oysters or your preferred amount
Two sticks butter
One tablespoon minced garlic
2 tablespoons Franks red hot sauce or desired amount of Tabasco hot sauce. Frank's is not as hot as Tabasco.
In saucepan melt butter, add garlic and hot sauce and sauté lightly. Set aside.
On hot grill place oysters.
Grill until they open ( about 4 to 5 minutes).
Take them off with tongs. Put a towel on your hands and pull off top with a small knife to disconnect oyster from shell. Place oyster back on grill and spoon sauce onto oysters and leave on grill until butter gets bubbly and hot.
About 2 1/2 to 3 minutes.
Sprinkle cheese on top of oysters and let cheese melt lightly. Remove from grill and place on serving tray. Serve with crackers. 
These are delicious!