It's Avocado season in South Florida! Avocados are a healthy food full of flavors containing lots of healthy fats, fiber, and vitamins. We all think of guacamole it seems when we see this beautiful green fruit hanging on an Avocado tree. However, there are so many wonderful delicious recipes that can be made from this fruit. Some of the many recipes you can make with this fruit are our Avocado Summer Salad and Peach Avocado Salad. They are both different, very colorful and absolutely delicious. You can use the Avocado Summer Salad as a dip also with chips. Both of these are great Summer transitions into Fall.
Avocado Summer Salad
One 15 oz canned black-eyed peas - drained, rinsed and dried
1 cup yellow corn kernels ( I used fresh corn cut off cob not cooked) or you can you frozen.
1/2 cup chopped red onion
1 red bell pepper diced
Juice of one lemon
1 large avocado pitted and diced
1/4 cup chopped cilantro
Optional (1 small jalapeño pepper finely chopped)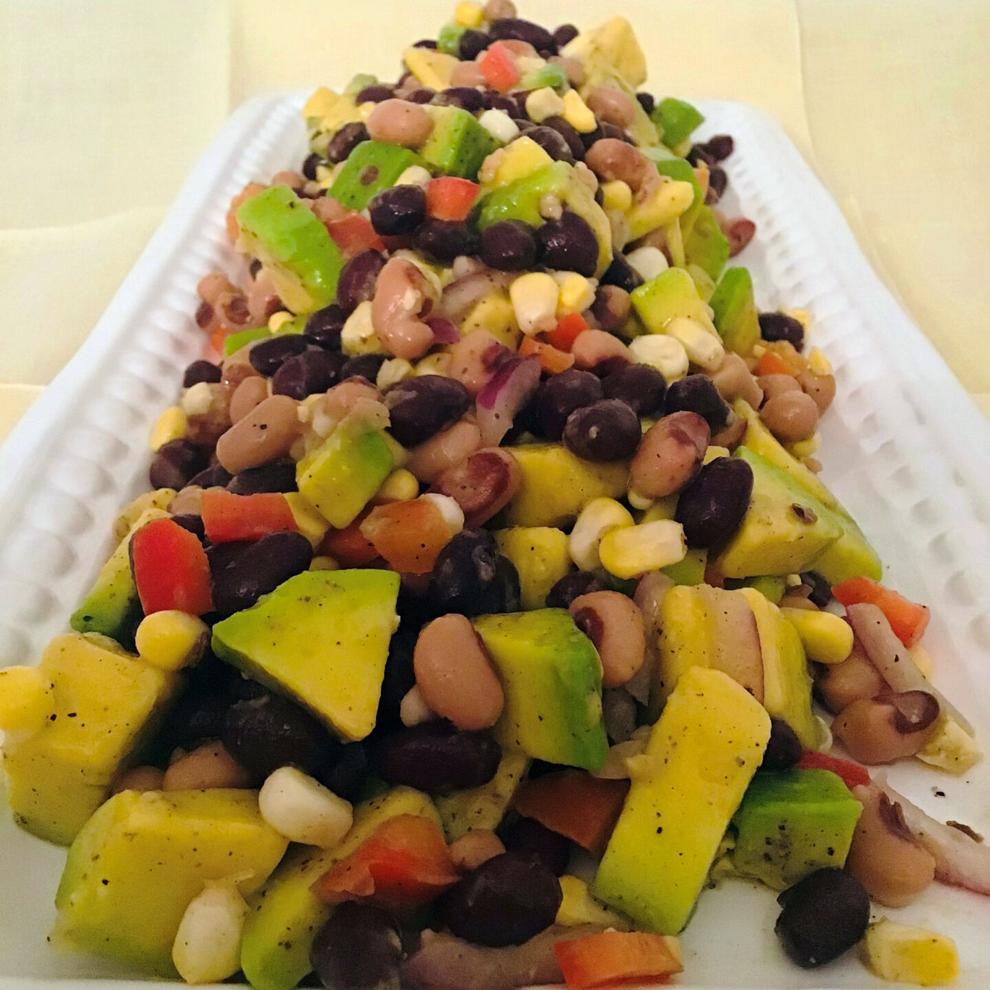 Dressing:
3 tablespoons red wine vinegar
2 tablespoons light virgin olive oil
1/2 teaspoon cumin
1 teaspoon honey
1/2 teaspoon chopped minced garlic
1 teaspoon sea salt
1/2 teaspoon pepper
In a bowl stir together black beans, black eyed pea's, corn, red bell pepper, onion, juice of one lemon, jalapeño which is optional. In another bowl, whisk together the red wine vinegar, light olive oil, cumin, honey, garlic, salt and pepper. Pour the dressing over the bean mixture. Add avocado and cilantro. Toss lightly. Chill. Serve as a salad or with chips as a dip if desired. So good and different!
Peach Avocado Salad
1 cup fresh sliced peaches
1 cup halved cherry tomatoes
1 cup halved mozzarella balls or 1 cup goat cheese crumbled or 1 cup feta cheese crumbled (I used mozzarella balls) any of these cheeses work.
One ripe avocado, pitted and diced
1/2 cup toasted pecans or sliced toasted almonds
1/4 to 1/2 cup chopped fresh basil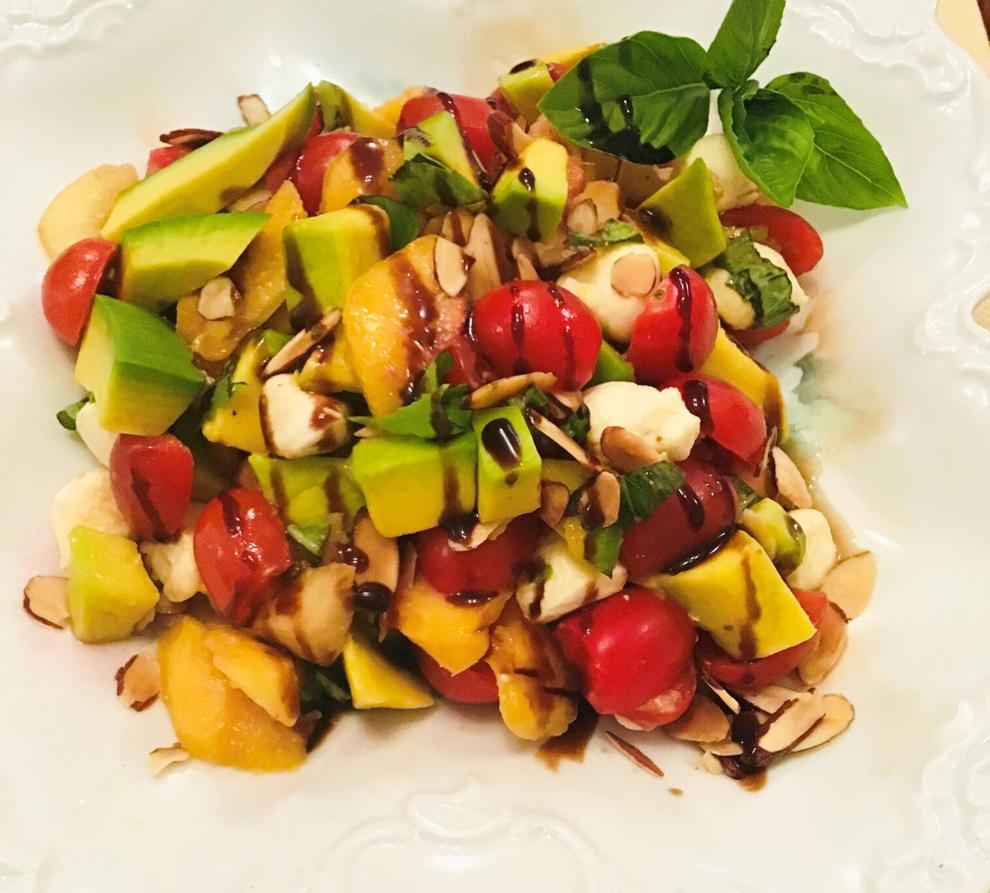 Dressing:
1/4 cup balsamic vinegar
2 tablespoons extra light virgin olive oil
1/2 teaspoon sea salt
1/2 teaspoon pepper
In a bowl or on a platter add peaches, cherry tomatoes, cheese of your choice, avocado, pecans or almonds, chopped fresh basil. Mix lightly. Set aside. In a bowl mix together balsamic vinegar, olive oil, salt and pepper. Drizzle dressing over salad. Chill if needed. Sounds different but it's really delicious! You can serve on salad greens if desired to a lovely look!