When October and November roll around thoughts of anything pumpkin come to my mind! Pumpkin pie, pumpkin cake, pumpkin roll, pumpkin cookies, pumpkin cheesecake, pumpkin bread are just a few delicious recipes I love to make and share. Pumpkin Bundt cake is just the recipe you need to try this Fall season.
It's easy to put together just organize all of your ingredients before you start to mix them and in just a matter in minutes it's ready to pop in the oven.
A drizzle of cream cheese glaze will make this cake melt in your mouth.
Sharing with you again pumpkin pie recipe that is easy to make. It's an easy dessert you can take and share anywhere for your friends and coworkers.
Pumpkin just seems to fix everything🎃🍁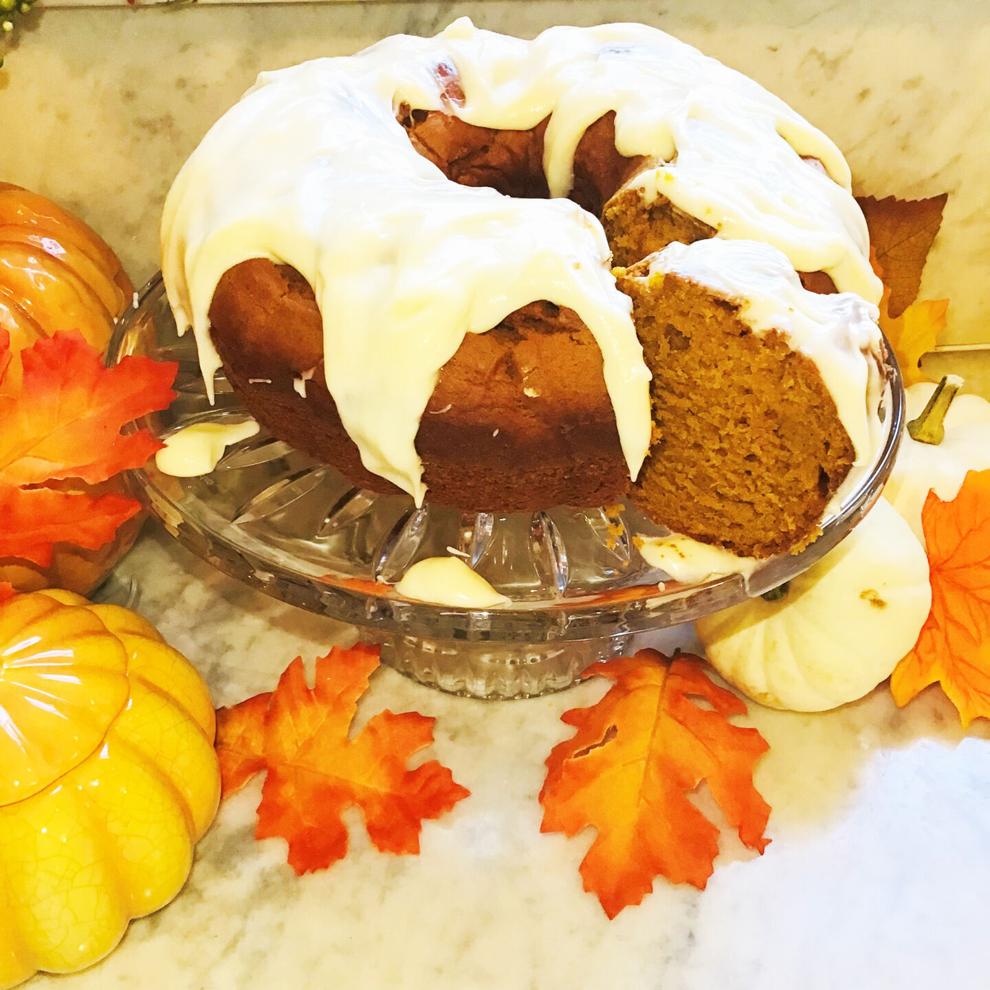 Pumpkin Bundt Cake
2 1/2 cups all purpose flour sifted
2 teaspoons cinnamon
1 teaspoon nutmeg
1/2 teaspoon salt
3/4 teaspoon baking powder
1 teaspoon baking soda
1 cup vegetable oil or canola oil
1 cup white sugar
3/4 cup brown sugar
Three large eggs
2 teaspoons vanilla extract
One 15 ounce can pure pumpkin purée, not pumpkin pie filling
Preheat oven to 350°. Grease and flour a 12 cup Bundt pan. Sift together flour cinnamon, nutmeg , baking soda, baking powder, and salt. Set aside. In another bowl beat together oil, white sugar, brown sugar, vanilla extract, eggs, and pumpkin purée. Slowly add in flour mixture into pumpkin mixture. Pour the batter into the prepared Bundt pan. Bake in a preheated oven 60 to 70 minutes or until cake test done by inserting toothpick until it comes out clean. Cool cake in pan for 20 minutes. Prepare glaze.
Glaze:
3 ounces cream cheese softened
1 tablespoon of butter
1 cup powdered sugar
2 tablespoons of milk
Mix together cream cheese butter and powdered sugar. Beat in milk until glaze is thin enough to drizzle. You may need to add more milk to thin. Remove cake from pan and drizzle glaze over cake on top.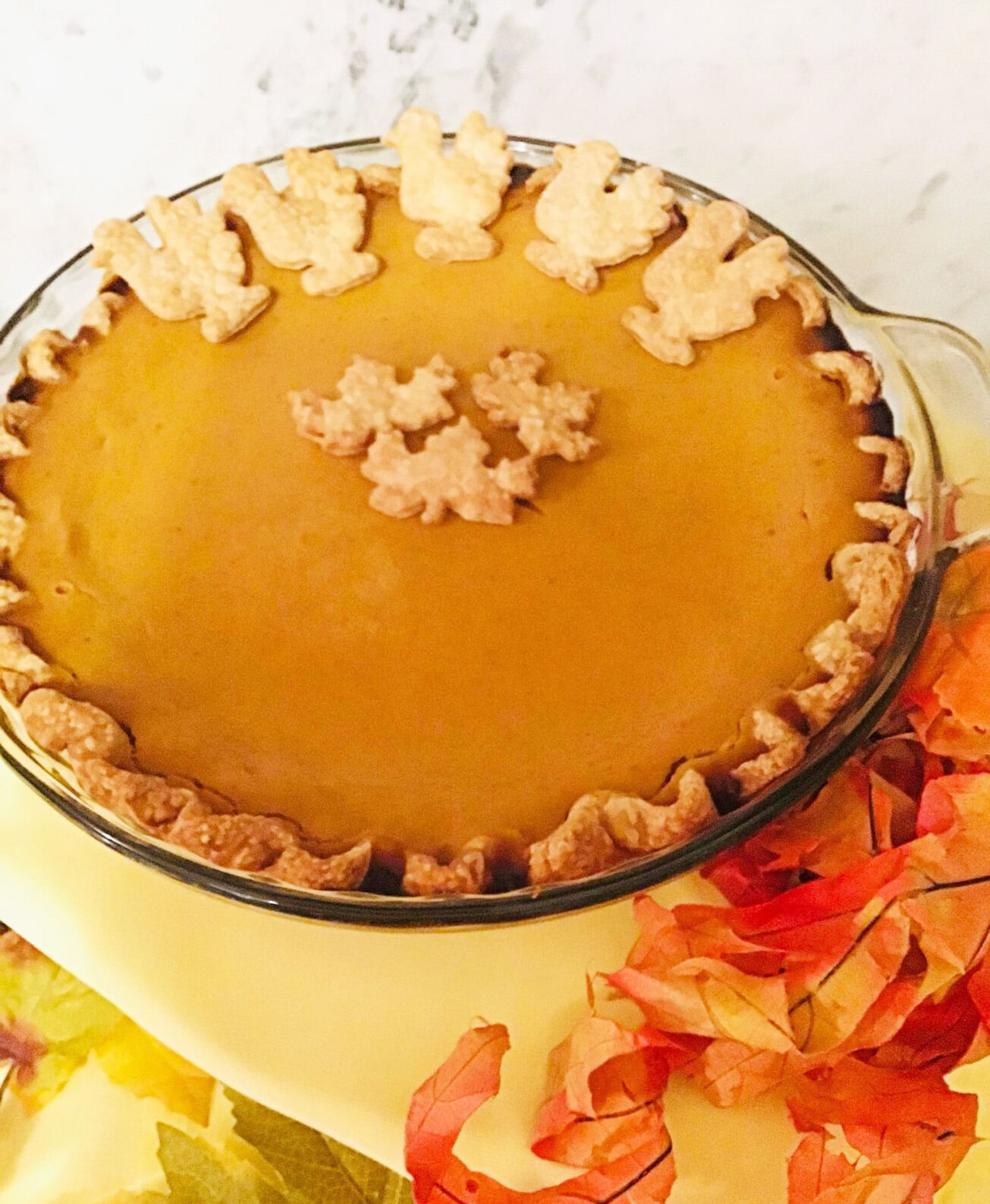 Pumpkin Pie
One 15 ounce canned pumpkin purée
3/4 cup white sugar
1/2 teaspoon salt
1 teaspoon ground cinnamon
1 teaspoon nutmeg
Two large eggs
One 12 ounce can evaporated milk
One unbaked 9 inch deep dish pie crust
Whipped cream
Preheat oven to 425°. Combine sugar, salt, cinnamon and nutmeg. Add beaten eggs, and pumpkin. Gradually add evaporated milk. Mix well and pour into pie shell. Bake for 15 minutes at 425° reduce temperature to 350° and bake for an additional 40 to 50 minutes or until knife inserted near center comes out clean. Cool and serve topped with whip cream. Yields 9 inch pie.