With October upon us it is just the right time to think of delicious and easy recipes for Fall. Our October desserts are good for family, close friends or just to serve anytime. No need to spend hours in the kitchen or set an elaborate table, just enjoy these very simple Pumpkin recipes.
They are both favorites of ours, and they will be at the top of your go to list also.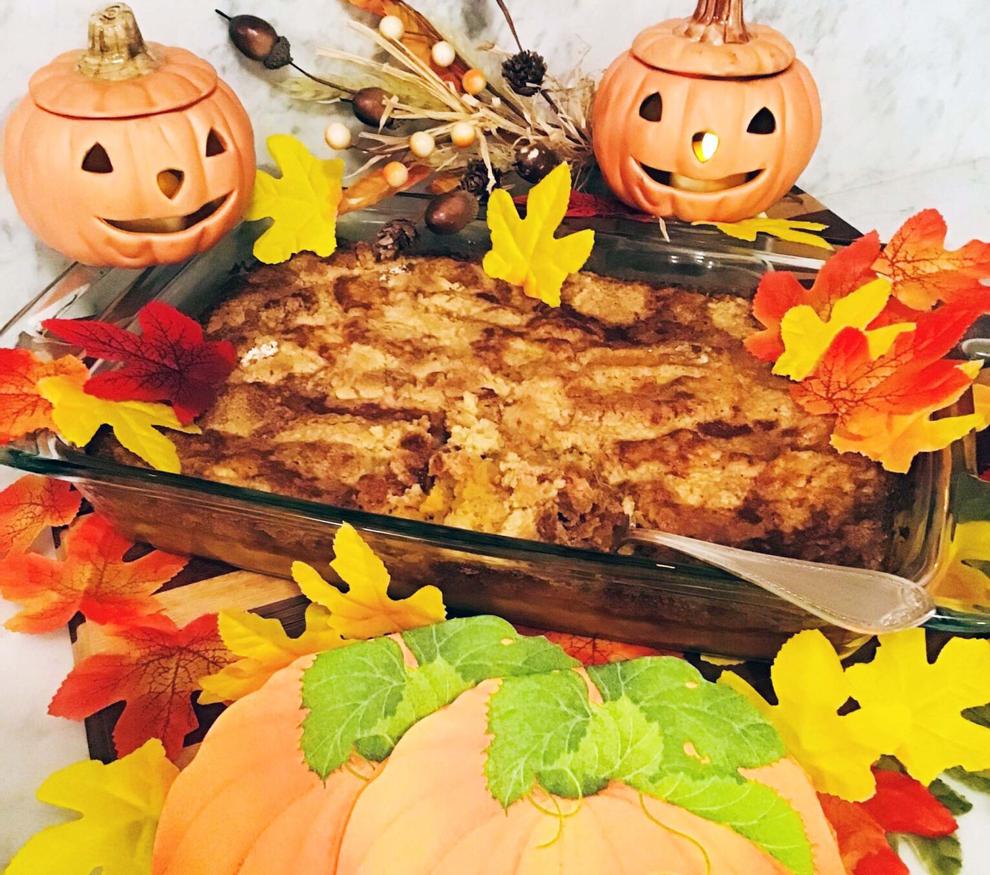 Pumpkin Pie Cake
Preheat oven 350°
1 can pumpkin purée
1 cup white sugar
1 (12ounce) can evaporated milk
3 eggs
1/2 teaspoon cinnamon
1/2 teaspoon nutmeg
In a mixing bowl mix together pumpkin purée, white sugar, evaporated milk, three eggs, cinnamon, and nutmeg. Blend well. Grease and flour a 9 x 13 baking dish. Pour pumpkin mixture into baking dish.
Topping:
1 dry box yellow cake mix
2 sticks butter melted
Sprinkle dry cake mix over top of pumpkin batter evenly. Pour two sticks of melted butter on top of dry cake mix evenly.
Bake 350° for 50 to 60 minutes. Spoon individual servings for your guest and top off with a little whip cream and a sprinkle of cinnamon or nutmeg. This recipe is wonderful and so easy to make. Your guest will love it. A Fall yummy dessert for sure!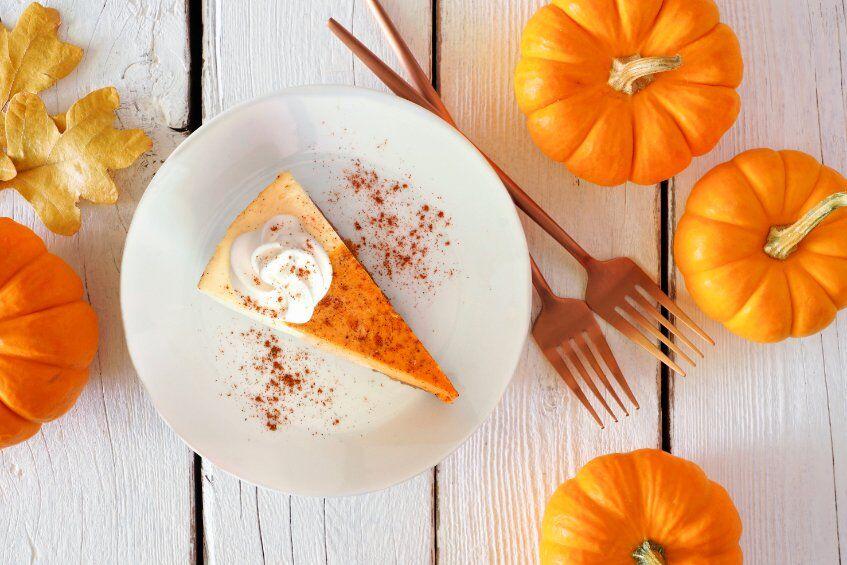 Pumpkin Cheesecake you don't have to bake!
One ready made graham cracker crust (or homemade if you prefer) recipe below
1 cup canned pumpkin
1 (8) ounce cream cheese
1/2 cup white sugar
1/4 teaspoon cinnamon
1/4 teaspoon nutmeg
1 (8) ounce container Cool Whip whipped topping, thawed
In a mixing bowl beat together pumpkin, softened cream cheese, sugar, cinnamon, and nutmeg.
Fold in 2 1/2 cups of Cool Whip. Spoon mixture into prepared graham cracker crust.
Chill for at least three hours or till firm to serve. Serve with remaining Cool Whip on top or your favorite whipped cream. Simple and delicious.
Homemade graham cracker crust
1/2 cup butter, melted
1 1/2 cups graham cracker crumbs
1/4 cup white sugar
To make crust, Melt butter in a bowl, add sugar and graham cracker crumbs. Mix together well. Press into a 9 inch pie pan evenly and bake at 375° for 8 minutes. Cool and set aside before adding filling.