Peaches go beyond only pies. Fill your Summer with a variety of simple Peach dishes other than that cobbler or pie we are all used to.
Treat yourself and your family to the delicious juicy flavor of these amazing recipes. We all know fresh Summer fruits are so delightful with their sweet taste and texture in every mouthwatering bite. Add a dollop of fresh whipped cream to our Peach Waffle recipe topped off with your favorite syrup. Yum! Coffee Cake for the morning is always festive or this recipe can be easily served as a dessert with fresh peaches and cream. Colorful,different, and delicious describes this cool Peach Summer Salad that's so simple to prepare. Have a Peachy Summer!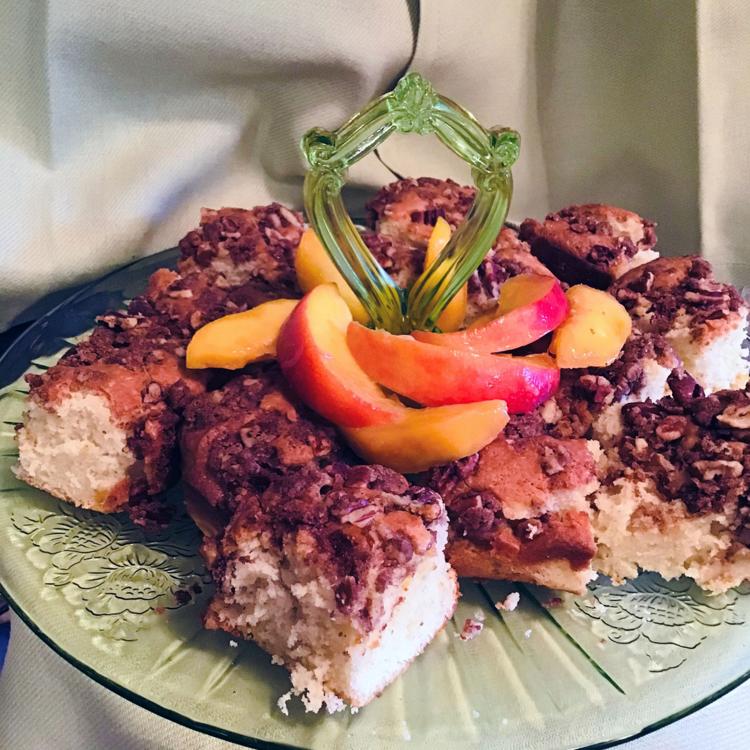 Peach Coffee Cake
3/4 cup diced peaches skin off
1/4 cup salad oil
1 egg beaten
1/2 cup whole milk or buttermilk
1and 1/2 cups sifted all purpose flour
3/4 cup sugar
2 teaspoons baking powder
 Topping
For cake: Combine egg, milk and oil. Stir in flour and baking powder. Stir in peaches. Pour into greased 9x9x2inch pan.
Prepare topping: combine 1/4 cup brown sugar, 1 tablespoon flour,1 teaspoon cinnamon,1 tablespoon melted butter, and 1/2 cup chopped nuts.
Sprinkle topping on cake batter. Bake 375 degrees for 30 to 35 minutes.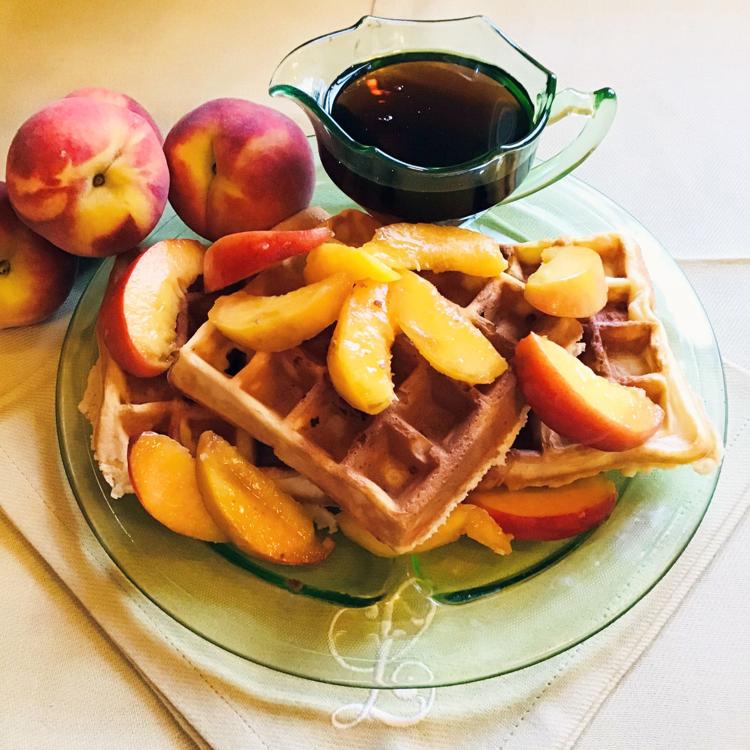 Peach Waffles
1/3 cup butter
1/2 cup sugar
2 eggs
2 cups plain flour
2 teaspoons baking powder
1 cup milk
1 cup
 chopped peaches without skin
Cream butter and sugar. Add milk. Sift and add flour and baking powder. Fold in diced peaches. Bake in hot waffle iron according to waffle iron instructions. Serve with warm syrup and sliced peaches on top. So delicious!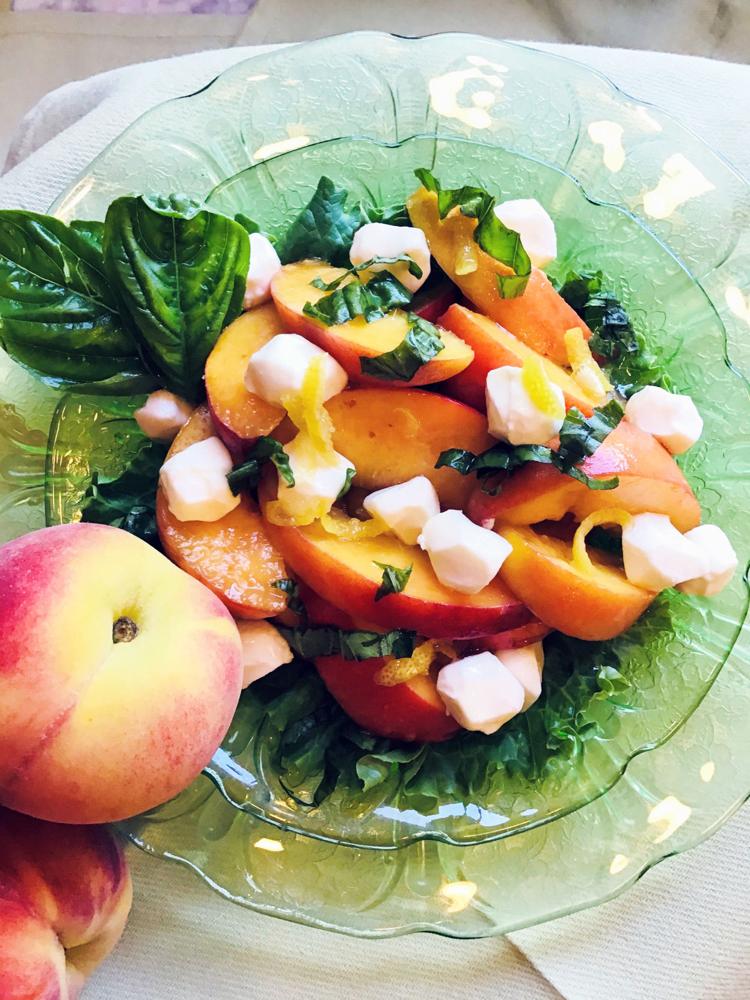 Peach Salad
6 fresh peaches, sliced with skin on.
6 ounces fresh baby Mozzarella cheese cut into bite size pieces
4 teaspoons fresh chopped basil
Lime Or Lemon Drizzle
4 tablespoons salad oil
4 tablespoons honey
1 teaspoon grated lime or lemon peel
4 teaspoons lime or lemon juice
Mix together and drizzle over salad.
Arrange peaches on small plate or platter. Place Mozzarella chunks on top and drizzle with lime or lemon dressing. Garnish with basil on top. Serves 6 to 8.
Tip: The best  place to store peaches when they are still firm is on the counter at room temperature. Keep them unwashed and stem side down until they are slightly soft to touch and ready to use.