With winter here, oranges are the most versatile produce for cool weather, and they could not be more delicious and fun to use. You can juice them, zest them, or enjoy many savory and sweet recipes to make with them. Oranges are at their peak between December and April, so now is the time to snack on them or use them for your most treasured recipe. Below we are sharing our favorite breakfast Orange Pancakes with Orange Sauce and Moist Orange Cake with Orange Glaze. Enjoy these delicious Orange recipes!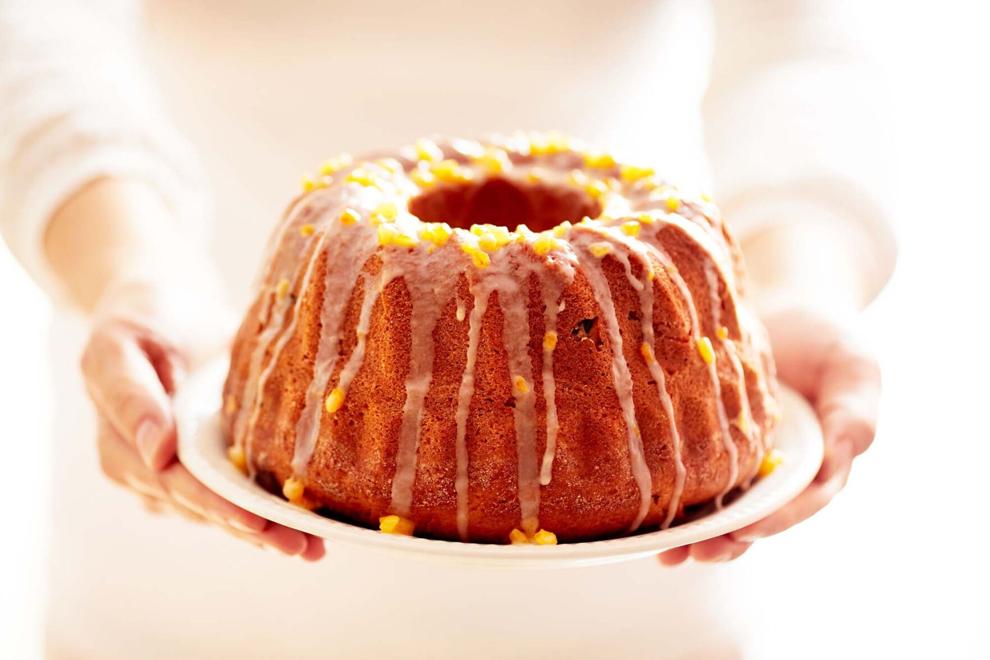 Moist Orange Cake with Orange Glaze
Preheat oven to 350 degrees
3 eggs
1 cup fresh orange juice
1 cup white sugar
1 cup oil
1 teaspoon vanilla extract
2 cup all purpose white flour
1 1/2 tbsp baking powder
With a mixer, mix together eggs, orange juice, white sugar, oil, and vanilla extract until well blended.
Mix in flour and baking powder. Mix well until combined. Pour batter into greased and floured bundt pan and bake in preheated oven at 350 degrees for 40 to 45 minutes or until center test done.
Cool and pour glaze on top of cake.
Orange Glaze
1 cup powdered sugar
1 tablespoon milk
1 tablespoon orange juice
1 teaspoon orange zest ( optional)
Mix until smooth and pour over cake.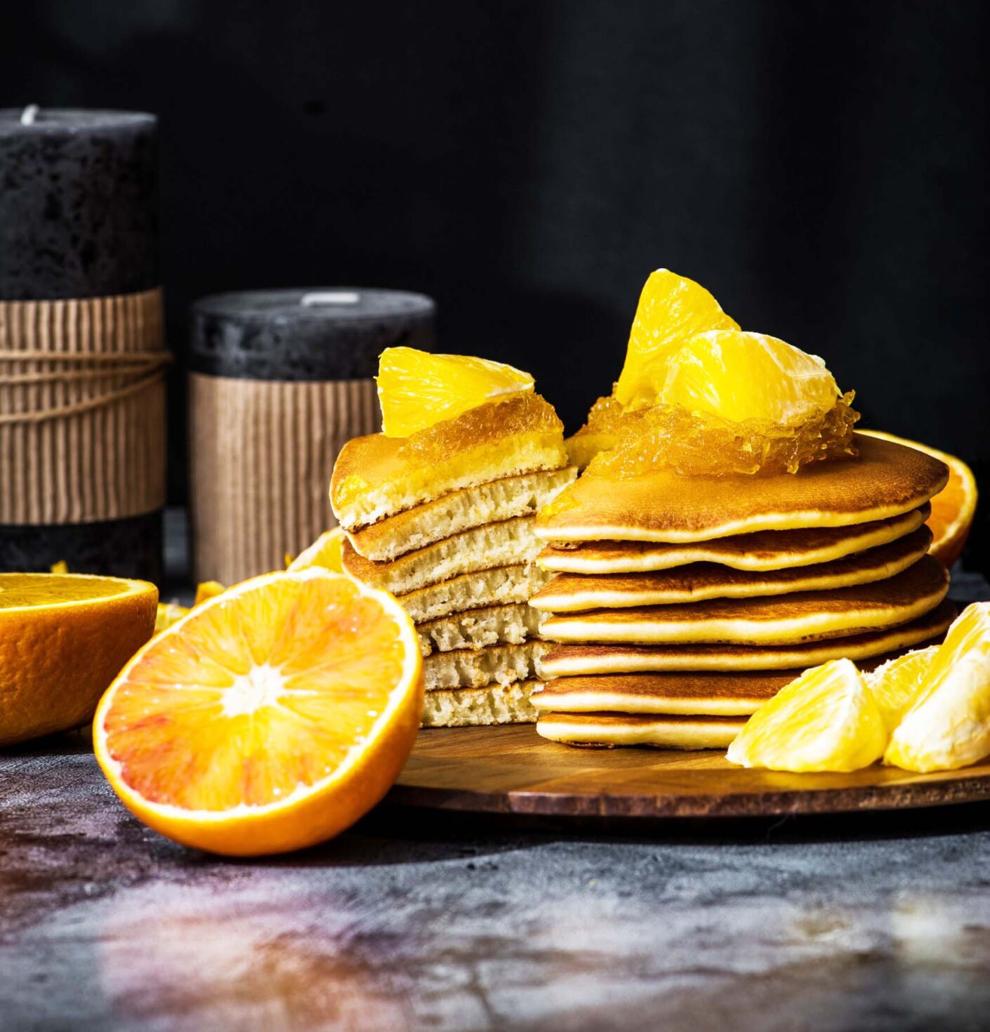 Easy Orange Pancakes
1 egg beaten
1 cup light cream
1/4 cup frozen orange juice concentrate
1 cup package pancake mix ( this makes it so easy)
In a mixing bowl mix all of the above ingredients until smooth. Bake on greased griddle. Serve with warm Orange Sauce. Makes 18 small pancakes.
Orange Sauce
1/2 cup butter
1 cup sugar
1/2 cup frozen orange juice concentrate
Combine all ingredients in a saucepan. Bring to a boil; stir until smooth. Serve over warm pancakes. Top off your plate with an orange slice. Even sprinkle them with powdered sugar! Takes your presentation to a happy level!
When I have guest from out of town visiting South Florida I serve these delicious Orange Pancakes. They are a welcomed change from the everyday pancakes. Remember: Oranges are Florida's official state fruit, and orange juice is the state beverage!