While we are still inside most of the time, it's fun to go through favorite old family recipes. It would be a perfect reason to call the person who shared this recipe with you and let them know you are thinking of them. It is a golden privilege to stay connected with food and favorite recipes at this time. Our crock pot Taco Soup is "no fuss "to make. Beginning this process early in the morning allows you to prepare an uncomplicated dish and go about your day. Serve it with shredded cheese on top and a scoop of sour cream. Yum! Dessert? Hot Cocoa Cake is just the answer. It will surely satisfy any chocolate lover in your home. These are a few of my Favorite Family recipes I would love to share with you, our readers. Hopefully, you will enjoy both of these ideas as I have over the years.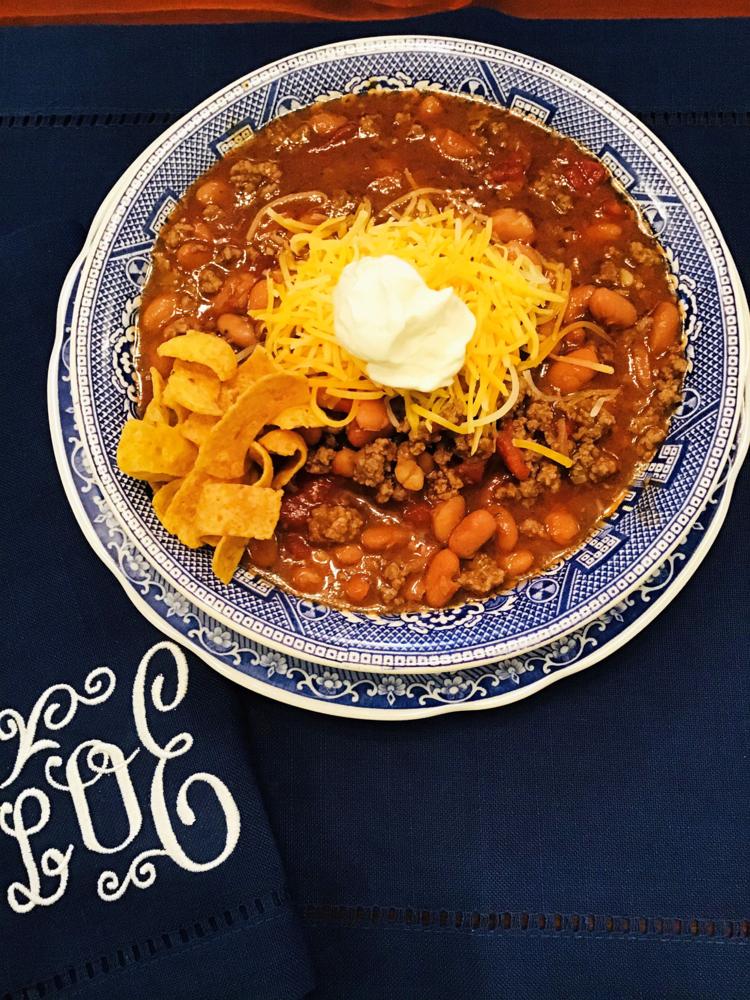 Taco Soup
1 pound ground chuck or sirloin
1 small onion chopped
1 can Pinto Beans( not drained)
1 can Rotel
1 can Tomato Sauce
2 cups water
1 package Taco seasoning
1 package Hidden Valley Ranch dressing
Optional, 3 tablespoons cilantro
In skillet brown onion and meat. Add all ingredients in crock pot and cook for 2 hours on high. Serve with your favorite corn chips, shredded cheese and sour cream on top! Easy and delicious.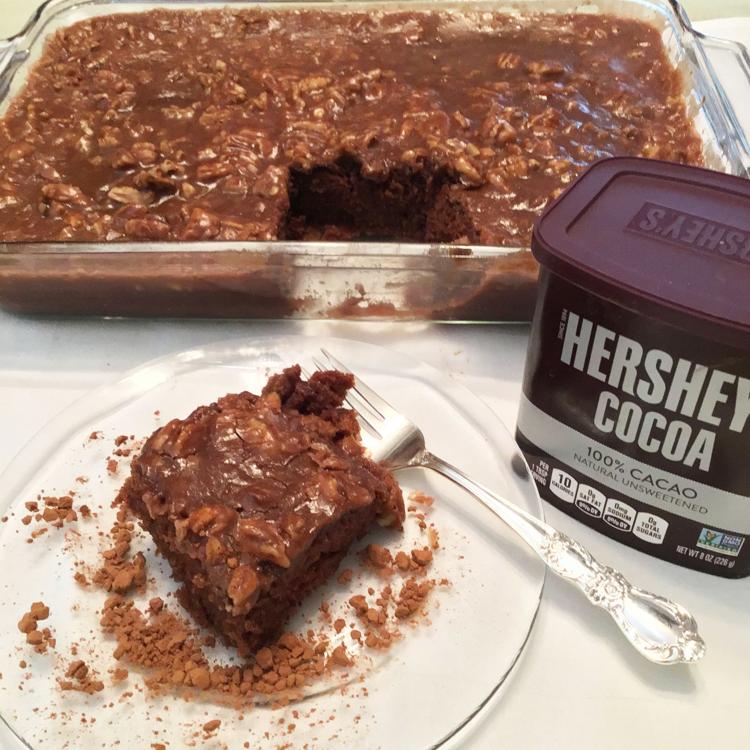 Hot Cocoa Cake
2 cups all purpose flour
2 cups white sugar
1 stick butter
1 cup water
1/2 cup oil
3 tablespoons cocoa
2 eggs
1/2 cup buttermilk
1 teaspoon baking soda
1 teaspoon vanilla
Icing
1 stick butter
3 tablespoons cocoa
1/3 cup milk
1 box powdered sugar
1 cup chopped nuts (I used pecans)
For cake: Combine sugar and flour in large bowl.
In saucepan bring to boil butter, oil, water, and cocoa. Pour over flour and sugar. Mix well.
Combine buttermilk, baking soda, eggs and vanilla. Add to mixture above. Mix well. Pour into greased 13x9 pan. Bake at 350 degrees for 25 to 30 minutes.
For icing: Bring to boil butter, cocoa, milk.
Add 1 box powdered sugar. Add chopped nuts.
Pour over cake while hot. Nuts are optional.
Tip: These are great comfort foods to share with your neighbors!