With our summer heat still here the last place you want to be is cooking a dessert in the kitchen.
Our two recipes below are no-bake deliciousness! They are the best two desserts you can make without having to turn on the oven. You can prepare them anytime and freeze them to serve when you are entertaining. Both are a sweet treat to have available on a busy day. I make these no fuss desserts often and always get rave reviews. This is truly a no-bake irresistible dessert that is easy and fun to serve at your next get together.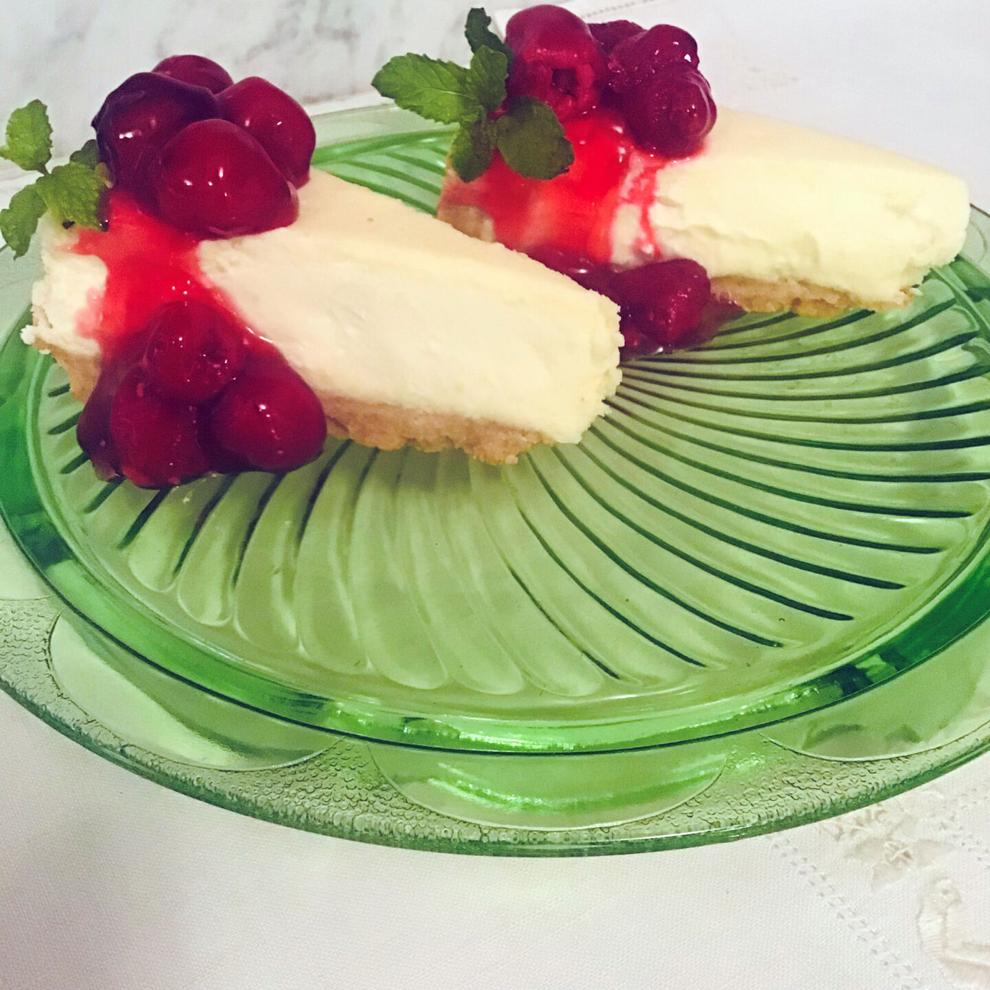 Cheesecake you don't have to bake!
For the crust:
Two packages graham crackers crushed fine
2 tablespoons white sugar
11 tablespoons butter melted
Place graham crackers in a Ziplock bag and crush until fine or process in a processor. Mix crushed Graham crackers with sugar and butter blending well. Press the crumbs into a 9 inch springform pan. Press flat. Place crust in freezer for at least 15 minutes. Prepare filling.
Filling:
One can sweetened condensed milk
2 (8) ounce packages cream cheese
1/4 cup fresh lemon juice
1 teaspoon vanilla extract
In a bowl mix together condensed milk, cream cheese, lemon juice, and vanilla extract. Mix until smooth. Poor filling over the top of frozen crust. Cover and place in refrigerator 2 to 3 hours. Remove sides of springform pan when ready to serve. Serve with any kind of a topping. Comstock cherry pie filling, homemade strawberry sauce, Blueberry sauce, peach sauce, raspberry sauce or just enjoy this delicious no bake cheesecake plain.
Mini No Bake Cheesecakes
1 cup graham crackers crumbs
4 tablespoons butter melted
2 tablespoons brown sugar
Mix together graham crackers crumbs melted butter and brown sugar until completely combined. Press 1 tablespoon of graham cracker mixture into each baking cup that is lined with cupcake liners. Freeze for 15 minutes.
Filling:
14 ounces cream cheese
7 ounces heavy whipping cream
1/2 cup white sugar
1 teaspoon vanilla extract
With a mixer mix cream cheese, heavy whipping cream, white sugar and vanilla. Whip all ingredients together until mixture forms medium to stiff peaks. Top each frozen crust with filling. Add any topping of your choice. Freeze for 10 to 15 minutes before serving and remove cupcake papers if you like before serving.
Raspberry Sauce, or Blueberry Sauce, or Strawberry Sauce
2 tablespoons cornstarch, 1/4 cup white sugar
One cup water
1 (10) ounce package frozen raspberries thawed and drained or you may substitute frozen blueberries or strawberries. All of these fruits worked well to make this sauce. Combine corn starch and sugar in a saucepan. Stir in water. Cook, stirring constantly until thick and clear. Stir in fruit of choice and cook until thickened stirring constantly. Cool and spoon on desserts.