Making Memories with food is something we all think about. Without realizing it we get so busy we forget about that delicious recipe that we all enjoyed growing up. For me, Chicken Marsala topped off with a slice of Buttermilk Pie is one of those memories. Chicken Marsala is cooked with cooking wine that creates a nutty, rich, caramelized flavor to the chicken. You can purchase the Marsala cooking wine in the vinegar section of you local market. Delicious, easy Buttermilk Pie will melt in your mouth and you will have to turn your head and not count calories that day.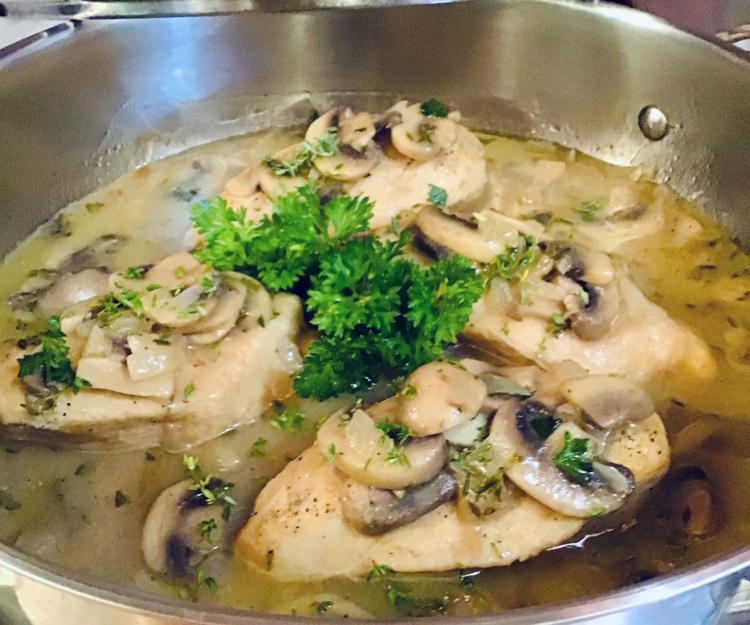 Chicken Marsala
4- 4 ounce boneless skinless chicken breast (not to thick)
1 small onion chopped fine
1- 8 ounce package mushrooms sliced
4 sprigs of fresh thyme
1 tablespoon flour
3/4 cup chicken broth
3/4 cup Marsala wine
2 tablespoons olive oil
 3/4 stick butter 
Salt and pepper chicken. Brown in non stick pan in olive oil 4 minutes per side. Remove from pan leaving drippings. Melt butter in pan. Add onion and sliced mushrooms and sauté about 4 minutes until slightly golden. Add flour, chicken broth, wine, and thyme to pan.  Bring to boil, cook until slightly thickened about 3 minutes. Add chicken back to pan and sauté a few more minutes turning chicken to coat with sauce. Sprinkle with fresh parsley to serve. Nice served with pasta or rice.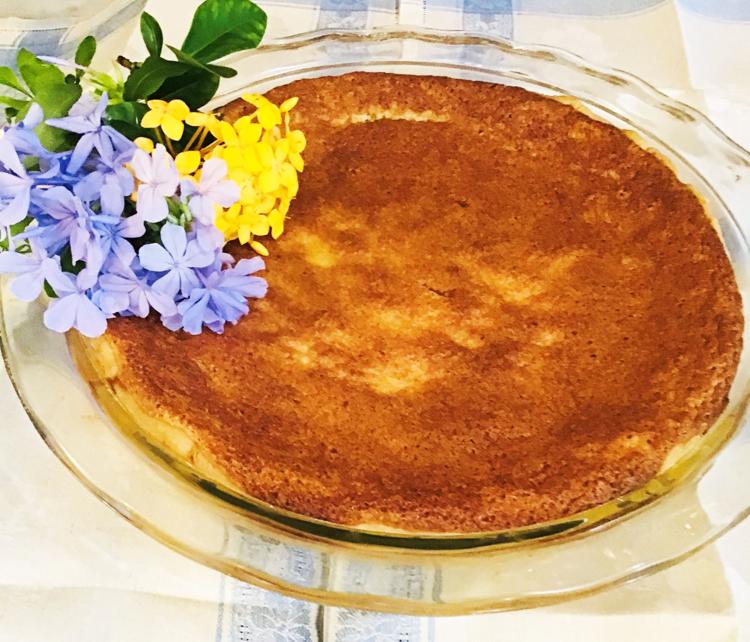 Buttermilk Pie
1 - 9 inch unbaked pie crust
2 cups white sugar
1 cup butter melted and cooled
3 tablespoons flour
1 cup buttermilk
4 egg yolks
4 egg whites
1 teaspoon vanilla extract
1 teaspoon nutmeg
Mix together sugar, butter and flour. Add buttermilk, egg yolks, vanilla and nutmeg. Mix well. Beat egg whites until stiff. Fold into custard mixture. Pour into unbaked pie crust. Bake 350 degrees for 50 minutes or until knife inserted in center comes out clean.
Serve with whipped cream and a sprinkle of nutmeg on top. Delicious served warm or chilled.
Tip: You can also make Steak Marsala just substitute the chicken broth for beef broth. Serve this sauce over any of your favorite steak.