Summer fruit in South Florida means Mango season to most of us. We have several varieties of Mangoes to choose from. The Kent and Keitt variety are just a few that are coming in season now. There are so many recipes that you can make and enjoy with Mango. Mango Salsa, Mango Bread, Mango Smoothies, and Mango Puff Parfait are just a few great recipes to use this juicy fruit in. Our, just cut one and eat it on top of your favorite cereal, yogurt or ice cream. It's a Summer treat for sure!
Mango Salsa
2 cups mango cubed
1 1/2 cups cubed pineapple
1/2 cup chopped cilantro
1 small red pepper chopped
Juice of one lemon
Optional: 1/2 of jalapeño chopped no seeds
Combine all ingredients , chill. Serve over fresh fish dishes, grilled chicken, or pork.
Mango Puff Parfait
2 cups ripe mango cut up
1 tablespoon lemon juice
1 cup sweetened condensed milk
In a blender mix all ingredients together. Pour into ramekins or dessert cups and chill in the refrigerator for several hours. Serve with whip cream on top. To make this recipe with a twist, layer clear desert cups with graham cracker crumbs that are made according to their package directions. Put Mango Puff mixture on top of crumbs. Chill. To serve top off with cool whip or whip cream and a piece of fresh mango. Pretty Summertime dessert.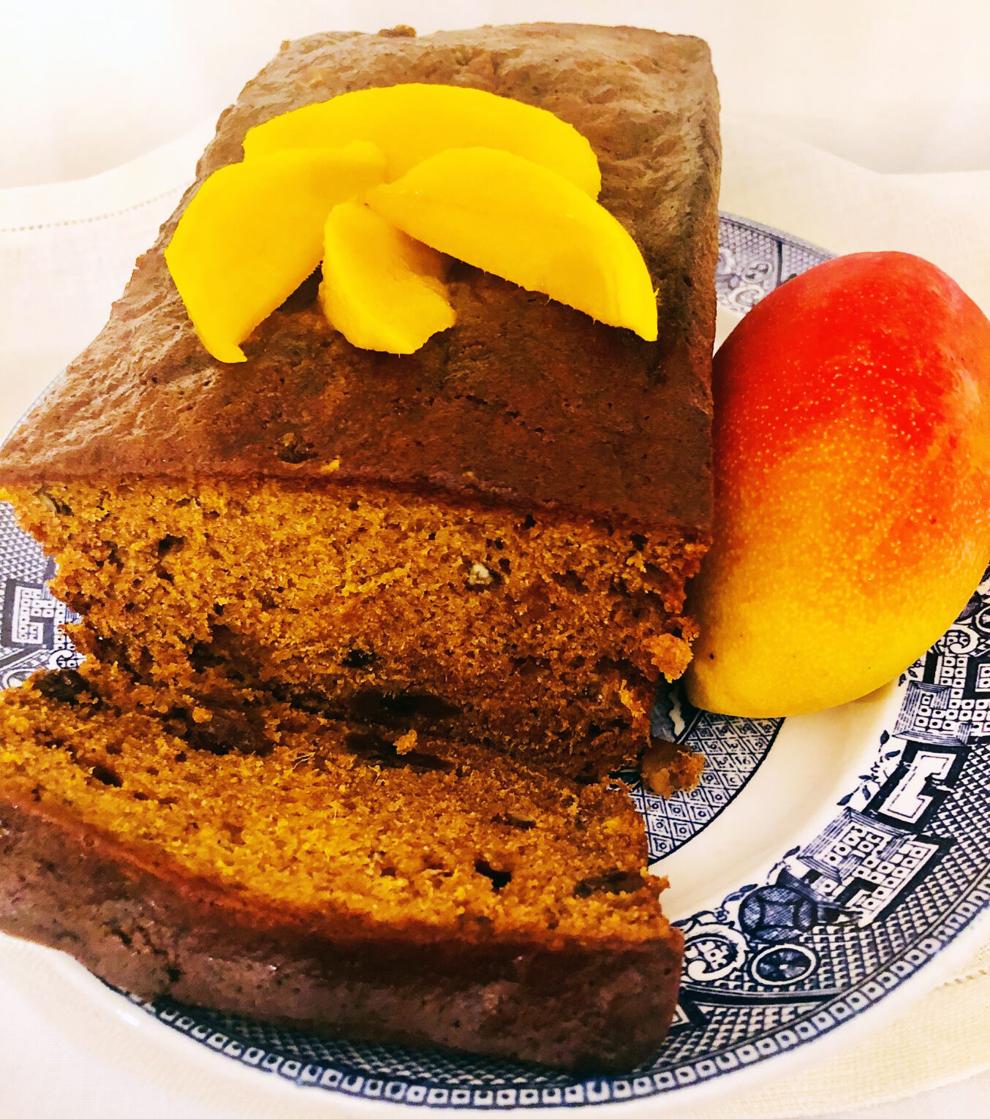 Mango Bread
2 eggs beaten
1/2 cup oil
1 1/4 cups white sugar
1/4 cup honey
2 cups mangoes cut and slightly mashed
2 cups all purpose white flour
2 teaspoons cinnamon
1/2 teaspoon nutmeg
2 teaspoons baking soda
1/2 teaspoon salt
1 teaspoon vanilla extract
1/2 cup chopped walnuts or pecans
1/2 cup raisins
Beat eggs with sugar. Add oil. Gradually add honey and mango. Add dry ingredients, vanilla and nuts and raisins. Mix well. Pour into greased and floured loaf pan. Bake 350° for 50 to 60 minutes. Freezes well. If you like omit raisins and instead add 2/3 cup coconut to recipe. It's delicious!