With times like we are having now, it's good to try and create healthy foods with what we have on hand. The answer is to improvise and keep a positive attitude. Look for a dish that includes what you have in your pantry or refrigerator. Most of us have eggs, some sort of cheese and vegetables. Make a soup if you can, it is comforting, filling, and will go a long way. It can be served for either lunch or dinner.
Our crust less veggie dish is easy to make and can be served for breakfast, lunch, or dinner. Serve Breakfast for Dinner one night. French toast or Pancakes served with meat or not will warm everyone's tummy. Pasta cooked, and vegetables added with any of your favorite cheese is another suggestion.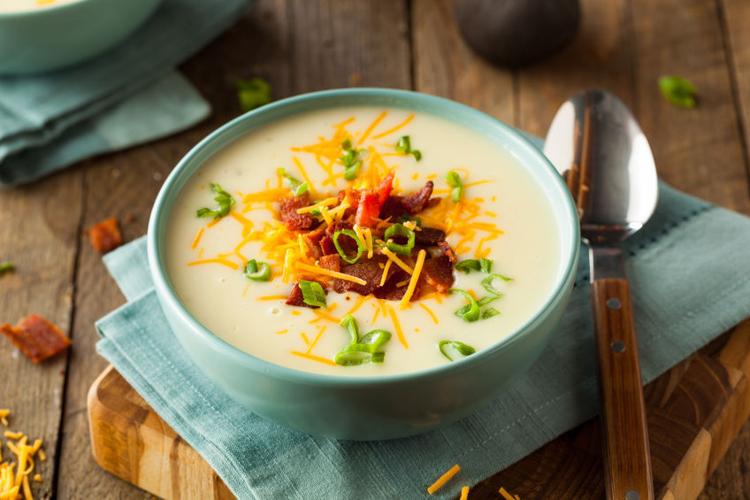 Comforting Potato Soup
2 cups chicken broth
4 cups peeled potatoes cut into cubes
6 tablespoons butter
1 small onion chopped
6 tablespoons all purpose flour
1 teaspoon salt and pepper
3 cups whole milk
3 cups light cream or half and half
2 cups cheddar cheese
Place chicken broth and potatoes in large pot and bring to boil. Cook until tender. Drain potatoes reserving broth. Melt butter, add onion and cook until tender, not browned. Add flour, salt, and pepper stirring well.
Add potatoes, reserved broth, milk, cream, and cheese to onion mixture. Simmer over low heat for 30 minutes stirring often. Serve with a sprinkle of cheese on top!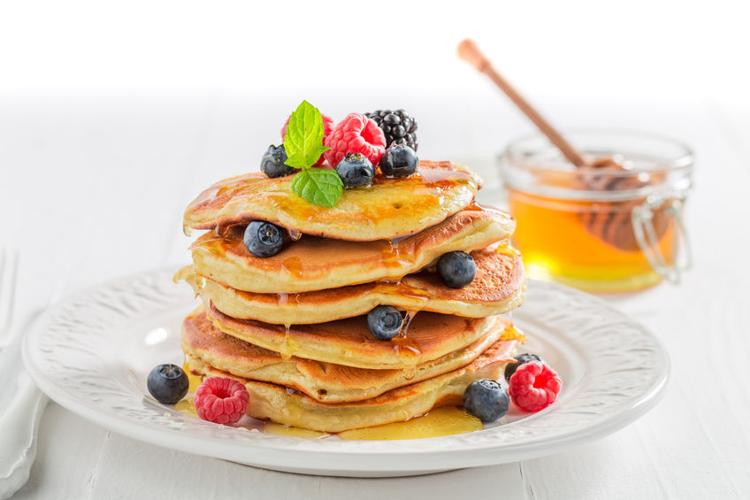 Favorite Pancake Batter
1 cup whole milk
1 egg beaten
1 tablespoon sugar
2 tablespoons oil
3 tablespoons baking powder
1 and 1/4 cups all purpose flour, sifted
1/2 teaspoon salt
Sift together dry ingredients. Combine egg, milk and oil; add to dry ingredients. Stir batter until moistened. Bake on hot griddle. Makes 12 dollar size, or eight 4-inch pancakes. If batter is to thick add 2 to 3 tablespoons more milk. For fun add 1/2 cup blueberries to batter or even chocolate chips.
If desired, serve with bacon, sausage, ham slice or Canadian bacon.
Don't forget to warm your syrup!
Crustless Veggie Dish
4 eggs 1 cup whole milk or you can use almond milk
1 cup Swiss Cheese 1 cup Cheddar Cheese
1 cup mayonnaise 4 tablespoons all purpose flour
1/2 cup chopped green onions 1/2 cup green peppers chopped
1/2 cup red or yellow peppers chopped
Mix all ingredients together in a bowl. Bake for one hour at 350 degrees in a greased 13x 9 pan. Cut into squares and serve. Can substitute any of the above chopped vegetables for chopped tomatoes. This dish is easy and delicious and versatile for any meal. Serve with a salad.
Tip: Don't forget that neighbor or elderly friend that cannot get out to the store!